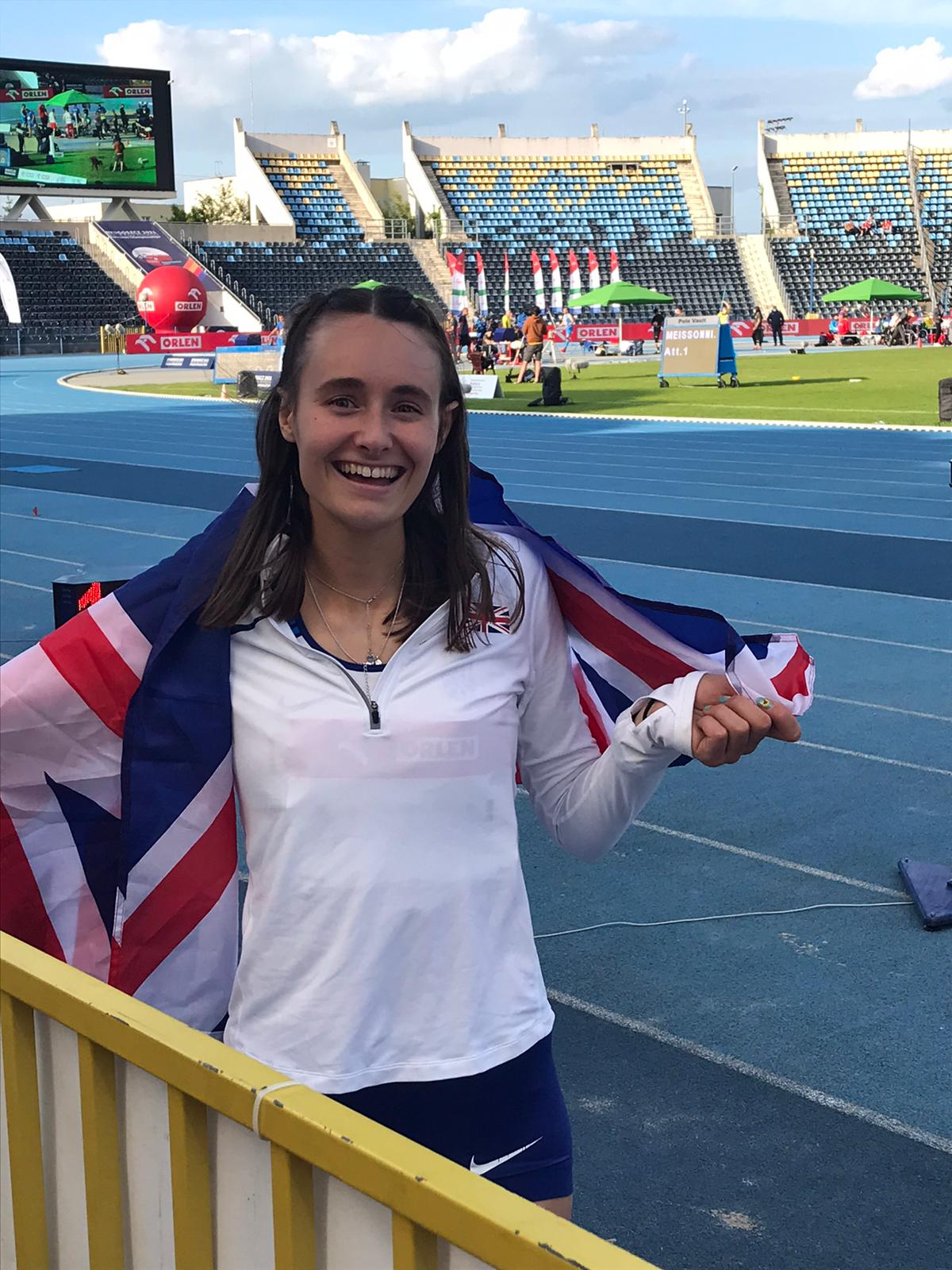 Second year History and Politics student, Polly Maton, has recently been selected to represent Paralympics GB at Tokyo 2020.
Alongside her degree, Polly is part of the para British Athletics squad as a long jumper. She competes in the T47 classification for those who are one handed or have similar impairments. In 2015, she made her senior international debut at the World Championships in Doha and then went on to be selected and compete in the Rio 2016 Paralympics.
When asked about her achievement in being selected for Tokyo 2020, Polly said:
"On coming to Oxford, I realised the challenges I faced balancing a world class education and continuing my sport. I threw myself into LMH life and thoroughly enjoyed my studies in first year but unfortunately became injured by the time I came to sit my prelims. This 'bone bruising' to my jump foot, quite crucial for my sport, was believed by the medical team to have largely come from over exertion. I knew something had to change in order to give my all to both pursuits and with the incredible support of my tutors and Senior Tutor Anne Mullen I managed to secure a split-second year, never before given to someone for sport at Oxford.  
"After more injury struggles in 2020 which would have ruled me out the Games, I was lucky to have another year without the pressure of imminent finals to rehabilitate my foot to aim for 2021. I am incredibly excited to say I have been selected to represent Paralympics GB at Tokyo 2020. I genuinely believe this would not have been achieved had I been at a different college, and I am immensely grateful to the LMH community who have continually supported me through the last few years. I am excited to be representing LMH in Tokyo!"