Former LMH Fellow and Honorary Fellow Professor Anne Hudson left a £2.6 million legacy to the English Faculty to endow scholarships for graduate students working on Middle English. The Anne Hudson Scholarship, based at LMH, and the Pamela Gradon Scholarship, based at St Hugh's College, are the first two doctoral scholarships to come from this legacy and the first recipients will begin their studies in the autumn.
Professor Hudson also left a direct legacy to the College, which was used to match funding from the department for the creation of the fully-endowed Anne Hudson Scholarship at LMH. 
Professor Hudson was a University Lecturer in the English Faculty and a Tutorial Fellow at LMH from 1963, providing teaching and support to LMH alumna for many years. She was Professor of Medieval English at the English Faculty from 1989 to 2003, during which time she held a Professorial Fellowship at LMH. On her retirement she was elected to an Honorary Fellowship at LMH and she was also elected to an Honorary Fellowship at St Hugh's in 2015. In 1976, she was elected a Fellow of the Royal Historical Society, and she became a Fellow of the British Academy in 1988.
Professor Hudson was also Co-Investigator on the 'Towards a new edition of the Wycliffite Bible' research project which ran from 2016-2018. She was particularly well-known for her work on Wycliffe and Wycliffite writing, with many field-changing publications in that area, including The Premature Reformation, Doctors in English: A Study of the Wycliffite Gospel Commentaries, and Lollards and Their Books.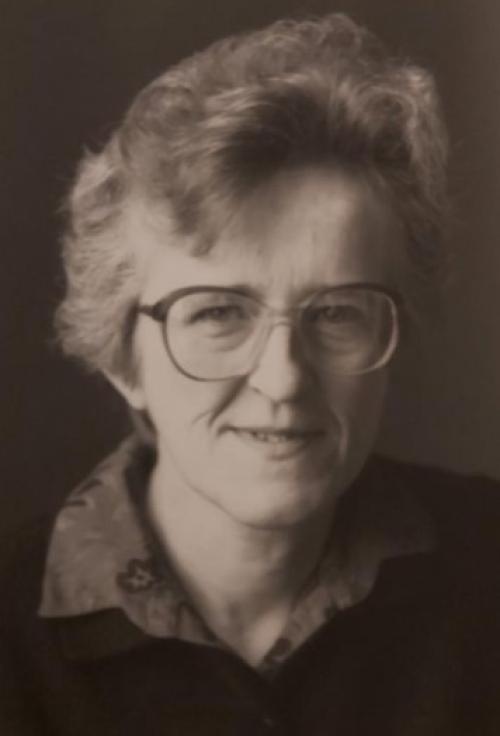 LMH Fellow Professor Marion Turner, J.R.R. Tolkien Professor of English Literature and Chair of the Faculty Board, said of Professor Hudson's gift, 'This is a transformational legacy, that will help us to support some of the best graduate students working on later medieval literature. Many of us remember Anne Hudson as a crucial presence in our faculty for many decades; her generous gift helps to assure the future of the field to which she committed her life and work.'
We look forward to welcoming the first recipient of the Anne Hudson Scholarship to LMH in the autumn.