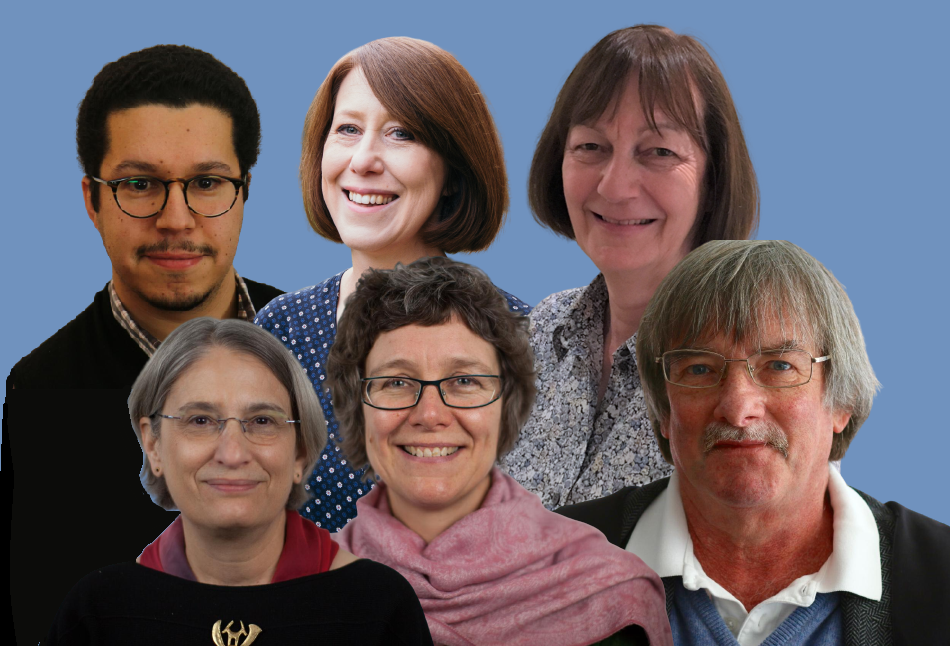 LMH wishes the very best to our colleagues who are leaving the college at the end of this academic year. We are profoundly thankful for all that you have done for LMH over the years.
Professor Anna Sapir Abulafia became a Professorial Fellow at LMH in 2015 when she was appointed to the Chair of the Study of the Abrahamic Religions. Anna's research focuses mainly on the interaction of medieval Christianity and Judaism within the broad context of twelfth and thirteenth-century theological and ecclesiastical developments.  
Born in New York, Anna completed her schooling and higher education in Amsterdam. Following a period teaching Medieval History at the University of Amsterdam, Anna moved to the UK and became a Research Fellow at Clare Hall, Cambridge (1981-86) followed by the Laura Ashley Research Fellowship at Lucy Cavendish College (1987-90). Between 1990 and 2015, Anna was Fellow, College Lecturer and Director of Studies in History at Lucy Cavendish, as well as undertaking several major college offices. In 1998 Anna was elected a Fellow of the Royal Historical Society and in 2020 a Fellow of the British Academy.
Anna has made a major contribution to Oxford's Faculty of Theology and Religion. She served as Deputy Director and Director of Graduate Studies (2017-20) and, from 2020, as Deputy Chair of Teaching and Research, as well as coordinator of the Subject Group and the MSt for the Study of Religions. She also contributed as a member of the Permanent Private Halls Supervisory Committee. Anna has also shown remarkable commitment to LMH life. She has been a kind and diligent Advisor to both graduate students and undergraduates. As SCR President (2017-2022), Anna's warm engagement with her colleagues has sustained morale during tough times. She has invested time and energy in planning SCR events, creating both culinary and social memories that will live on. Anna has contributed extensively to college governance, pursuing clarity and fairness with calm determination.  Her sharp, informed and careful interventions in Governing Body, Finance Committee and Grants Committee will be sorely missed.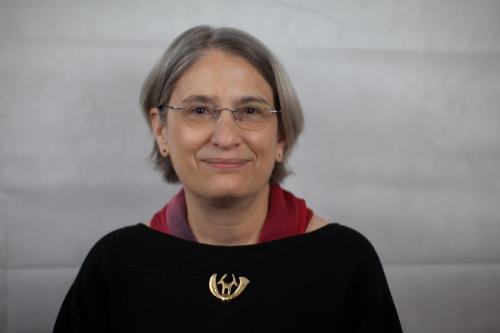 Dr Jo Begbie arrived at LMH in 2005 to take up the role of Fellow and Tutor in Medicine, following an academic career that began at Leeds University where she studied for a BSc in Biochemistry and Molecular Biology. Jo undertook her PhD at University College London where she developed her original interest in transcriptional regulation  into the area of sensory neuron development, which was the focus for a post-doctoral research fellowship at King's College London and which she continued in her own lab when she arrived at Oxford. In 2016, when LMH launched its Foundation Year for students from disadvantaged and underrepresented backgrounds, Jo took on a different and new full-time role at LMH, as the co-ordinator of the LMH Foundation Year and the tutor for biology, scientific study skills and academic writing for FY students.
Jo, assisted by Esther Fisher, has run the Foundation Year between 2016-2022, a programme that is now in its final year as Oxford University takes up the baton with its Astrophoria Foundation Year. Fittingly, as plans have shaped up for this university-wide initiative, Jo has transitioned to working part-time in the central University to develop the Astrophoria Foundation Year, sharing the invaluable experience and expertise she gained at LMH working with our Foundation Year students. She is now leaving LMH to work full-time as the co-ordinator of the Astrophoria Foundation Year, in which LMH will participate .
Jo's commitment to widening participation, her passion for educational opportunity, and her deep care and involvement in the lives and futures of the Foundation Year students, have resonated through everything that she has done for LMH.  Her dedication to the Foundation Year and her role in making this bold and experimental initiative a successful one, will form one of the College's most significant and important chapters. We wish her every success in this new role and venture.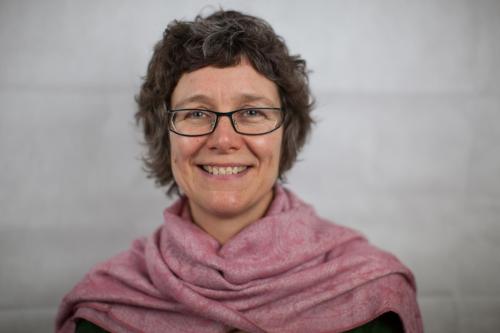 Professor Amin Benaissa, Associate Professor in Classical Languages and Literature, came to LMH as Fellow and Tutor in Classics in 2012. He is a leading authority in the discipline of papyrology – the technical and interpretative study of texts found on ancient papyri – and is now moving to Christ Church to take up the University's most senior post in this field, with a focus on graduate teaching. His many publications include numerous articles and edited volumes (both as contributor and as editor), and two monographs, most recently Dionysius: The Epic Fragments, published by Cambridge University Press in 2018. His outstanding scholarly achievement was recognized by the award of a Philip Leverhulme Prize the same year. Alongside his research and his ongoing contribution to Faculty teaching and administration, Amin has been a dedicated and highly respected tutor and advisor to LMH's Classics undergraduates and graduate students, as well as a much-valued colleague. We will miss him and wish him every success and happiness in his new post.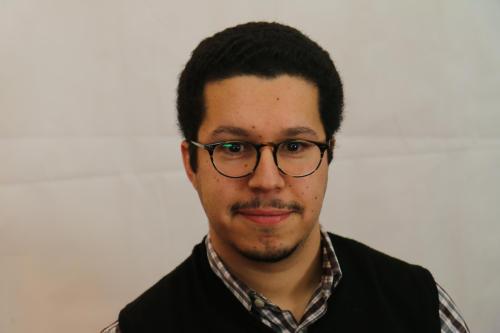 Professor Mike Broers took up his position as Fellow and Tutor in History at LMH in 2004 after previous posts at Aberdeen, Leeds, and Kalamazoo. He was appointed Professor of Western European History in 2011 in recognition of his reputation as one of the most distinguished scholars of Napoleonic Europe. His many publications have covered issues of cultural imperialism, state-building, and the politics of religion, especially in Napoleonic Italy. Over the course of the last decade, he has written a major three-volume biography of Napoleon - the first to take advantage of the new scholarly edition of his letters produced in 15 massive tomes by the Fondation Napoléon. Mike's students enjoyed his passion for communicating the significance of eighteenth and nineteenth-century European history both in lectures and tutorials. His colleagues have benefitted for many years from his discerning service as college wine steward, and his work as one of the last academic Fellows to occupy the role of LMH admissions tutor. It was great to have the opportunity to pay tribute to Mike at a History Reunion this month, when he gave a wonderful centrepiece lecture: 'Biography-ing Napoleon: The Pratfalls of Biography' to an appreciative audience of former students and colleagues. We all wish him a happy and productive retirement – with doubtless more great books to come.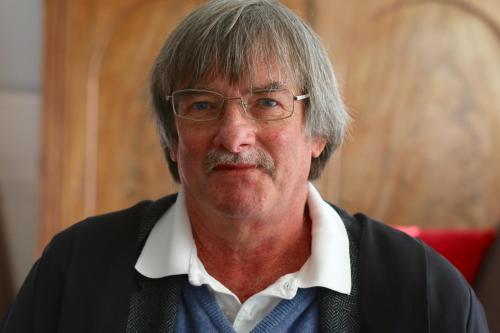 Dr. Margaret Coombe is retiring as Director of the LMH Study Skills Centre. She originally came to the college in 1971 to read for the BA in History and French and has since enjoyed a diverse career, spanning ice-cream seller and market stall manager to senior manager at KPMG and a tax specialist with the Prudential. Margaret's life is characterised by a love of learning and by an equal desire to help others learn. She undertook Master's degrees in 18th century art history and in Classics, and a D.Phil in medieval history from Oxford. As a medieval historian, she has produced several distinguished works, most recently Reginald of Durham. The Life and Miracles of St Godric of Finchale (OUP 2022). Margaret's lifelong commitment to education led her to leave KPMG to help found what became Herne Hill School, providing high quality non-selective primary education. Following her doctorate, Margaret supported students at LMH and Harris Manchester with study skills and was awarded an Oxford Student Union teaching award for this work, nominated by those whom she had helped. In 2018 Margaret attracted seed-funding at LMH for her project to develop an Oxford-wide Study Skills Centre. The Oxford Study Skills Centre has been based at LMH but offered its services and expertise to other Oxford colleges, and Margaret has trained many staff at other Colleges. It has actively shaped a university-wide recognition that study skills assistance can make a huge difference to student outcomes, enhancing both academic performance and confidence. She was elected in Trinity term to an LMH Foundation Fellowship in recognition of her contributions both to study skills and her (and her husband's) generous financial support for disadvantaged students at LMH.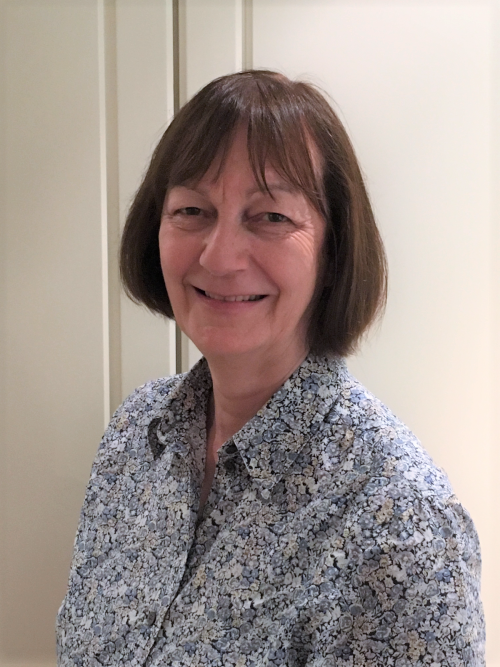 Professor Helen Scott is leaving LMH to take up the Regius Professor of Civil Law at the University of Cambridge; this chair  was founded by Henry VIII in 1540 and was the University of Cambridge's first Chair in Law. She holds the great distinction of being the first woman to take up this prestigious Chair. Her research focuses on the law of obligations (speficially tort and unjust enrichment) and its intersection with civilian legal history (particularly Roman Law). She has many publications including Private Law in a Changing World (2019, with A. Fagan).and Unjust Enrichment in South African Law: Rethinking Enrichment by Transfer (Hart 2013). 
Helen holds a BA from the University of Cape Town and the BCL, MPhil and DPhil from the University of Oxford. She joined LMH and the Oxford Law Faculty in 2017 as Tutorial Fellow and Professor of Private Law. She also served as Vice-Dean (Personnel) of the Faculty of Law during her Oxford stint. Prior to taking up her academic appointment at LMH, Professor Scott was a fixed term Fellow at Trinity College, Tutorial Fellow at St Catherine's (2005-2009), then Professor in the Department of Private Law at the University of Cape Town which included three years as Head of Department. She also held a Visiting Professorship at the Université Panthéon-Assas (Paris II) (2008-2014). 
 During her time at LMH, Helen has been a dedicated tutor and advisor to LMH law students, and a wise and warm colleague who has contributed extensively to the governance of the college, including participation in working groups.  Her dispassionate, analytic and lucid approach, coupled with her legal expertise, has made her invaluable to many discussions of important college matters. We will miss Helen tremendously but wish her all the success in the next exciting stage of her stellar academic career.