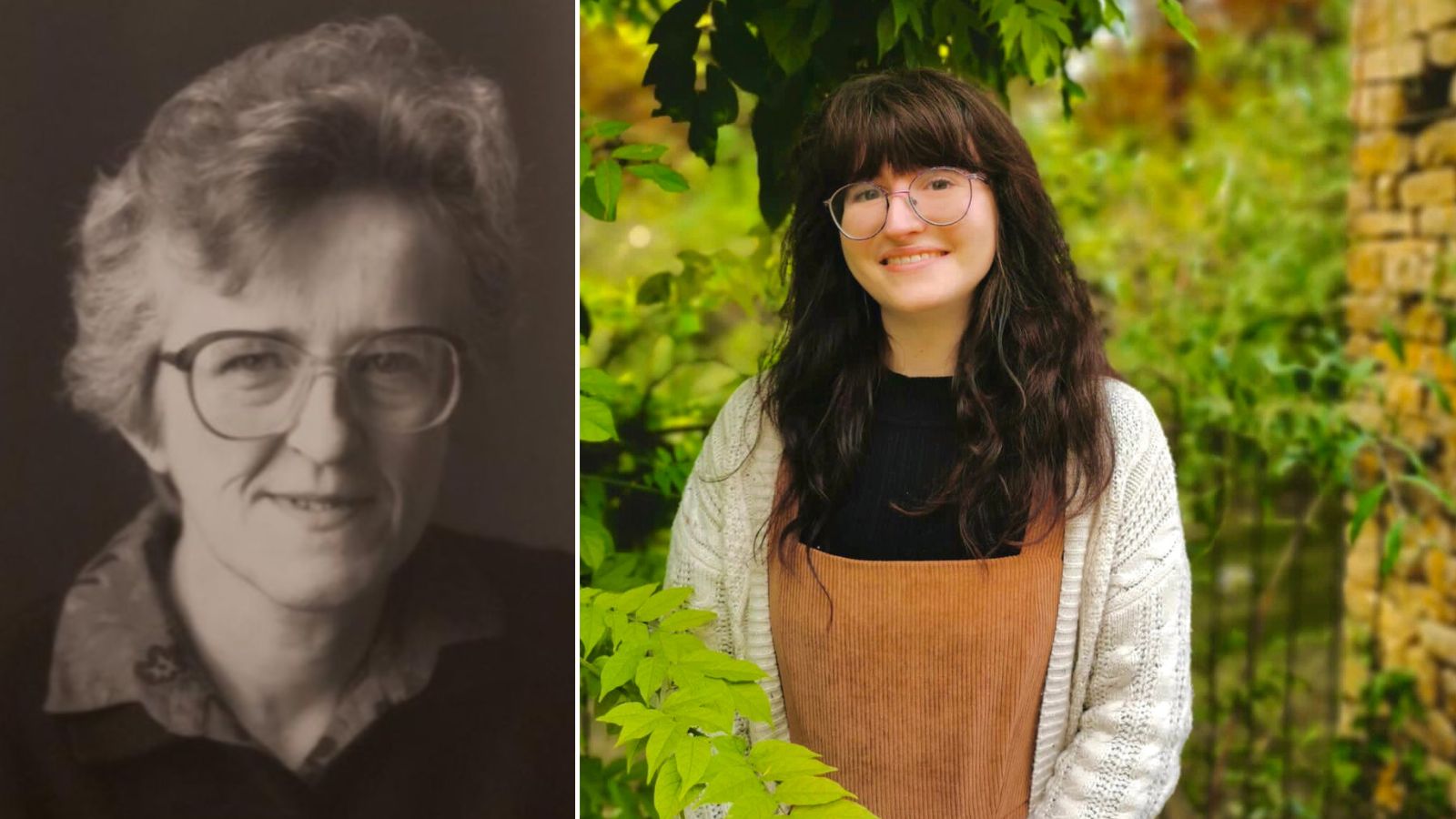 The legacy of former Fellow and Honorary Fellow Professor Anne Hudson remains strong at LMH as we welcome graduate student Charlotte Ross, the first recipient of the Anne Hudson Scholarship, to the College. 
Professor Hudson left a £2.6 million legacy to the English Faculty to endow scholarships for graduate students working on Middle English. The Anne Hudson Scholarship, based at LMH, and the Pamela Gradon Scholarship, based at St Hugh's College, are the first two doctoral scholarships to be awarded from this legacy. 
Professor Hudson also left a direct legacy to the College, which was used to match funding from the English Faculty to create the fully-endowed Anne Hudson Scholarship.
Charlotte Ross, whose DPhil research will focus on the manuscripts of Thomas Hoccleve's longest and most famous work, The Regiment of Princes, is the first holder of the Anne Hudson Scholarship. She joined LMH this autumn and has been settling into her course. 
Talking about the impact of Professor Hudson's legacy, Charlotte said: 
"I am both honoured and deeply grateful to be the first recipient of Professor Anne Hudson's scholarship. It is a privilege to be associated with Professor Hudson's legacy, not only for her ground-breaking work on medieval literary culture, but also for her eminence as a distinguished female academic. My own research concerns the transmission and circulation of medieval manuscripts in late medieval England, and I owe a sincere debt of gratitude to her generous funding, and to the English Faculty, for enabling me to complete my studies at Oxford."
The Pamela Gradon scholarship, named for Professor Hudson's tutor, colleague, friend and close collaborator, is based at St Hugh's College. You can read more about the first recipient, Hanna Baker, on the English Faculty website.