Diana Athill OBE was born on 21st December 1917. 

Diana arrived at LMH in 1936 and graduated in 1939 (as pictured below). Lynda Grier was the Principal of the LMH at the time.
Growing up in Ditchingham Hall, a countryside estate in Norfolk, Athill was deeply affected by her parents' loveless marriage and an early experience of heartbreak.

Falling for Tony Irvine, her brother's tutor, at the age of 15, she followed her fiancé to study English at Oxford University, only for him later to ask to be released from their engagement. Athill endured 20 years in which her "soul shrank to the size of a pea", only exorcising her pain when she finally inscribed the sequence in her first memoir Instead of a Letter (1963).

After graduating in 1939 she worked for the BBC throughout the Second World War. She helped André Deutsch establish the publishing company that bore his name and for nearly five decades was widely regarded as one of the finest editors in London. In early 2000 she published a piece titled Editing Vidia in Granta 69, which was taken from Stet – her celebrated memoir about her life as an editor which was published by Granta later that year.

Athill published eight memoirs including Instead of a Letter (1963), After a Funeral (1986), Yesterday Morning (2002), Make Believe (2004), Somewhere Towards the End (2008), Alive, Alive Oh! (2015) and A Florence Diary (2016).  She also published a novel, a collection of letters, and a collection of stories.

Somewhere Towards the End (2008), which won the Costa Biography Award and the National Book Critics Circle Award, was a frank look at old age. To promote the book she toured Britain to talk about her life and work with characteristic wit and candour.  This gave her a certain amount of celebrity, which she regarded with a wry amusement.

In 2009 she moved in to Mary Feilding Guild, the residential home, which she wrote about in Alive, Alive Oh! Difficult as it was to give up the required number of books to fit into her room there, she embraced her new home and was regularly visited by the world's media keen to hear more about her life.

She was the subject of a 2010 BBC documentary, 'Growing Old Disgracefully' (part of the Imagine series), shared her Desert Island Discs on BBC Radio 4 in 2004 and guest edited the Today Programme on BBC Radio 4 in December 2010.  Throughout her 90s she wrote for numerous publications about her passions: gardening, fashion, her family and her continuing old age.

Her work was published in 12 territories around the world including USA, Canada, Italy, Korea and Brazil.
Sigrid Rausing, Granta Publisher, said: "How does one describe Diana's work? Writers are sometimes startlingly different from their writing, offering a front to the world either through their personas or their words, or perhaps a combination of both. Diana's work, by contrast, was somehow exactly like herself: formidable, truthful, often amusing. She was a soldier for clarity and precision, a clever and competent young woman brought by a combination of forces to a heady mix of London publishing and post-war love affairs. It is tempting to see one as the counterpoint of the other - sexual passion vs editorial discipline. I think the combination strengthened her, certainly as a writer, and probably as an editor (and lover) too. She had, in any case, the rare ability to grow seemingly stronger, not weaker, with everything life brought her, transcending the prejudices of her day and learning from mistakes. And what a writer she was. You can faintly perceive traces of Diana, the fluid rhythm, the steady intelligence, even in the books she edited - I am thinking particularly of Jo Langer's fine memoir of bleak and dangerous post-war Prague, My Life with a Good Communist. Diana was an institution at Granta. News of - yet another! - new book was always greeted with unanimous glee and joy in acquisitions meetings. We will miss her indomitable spirit."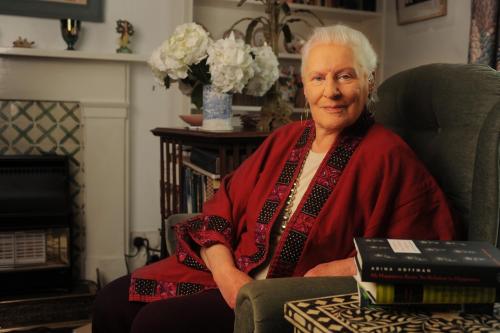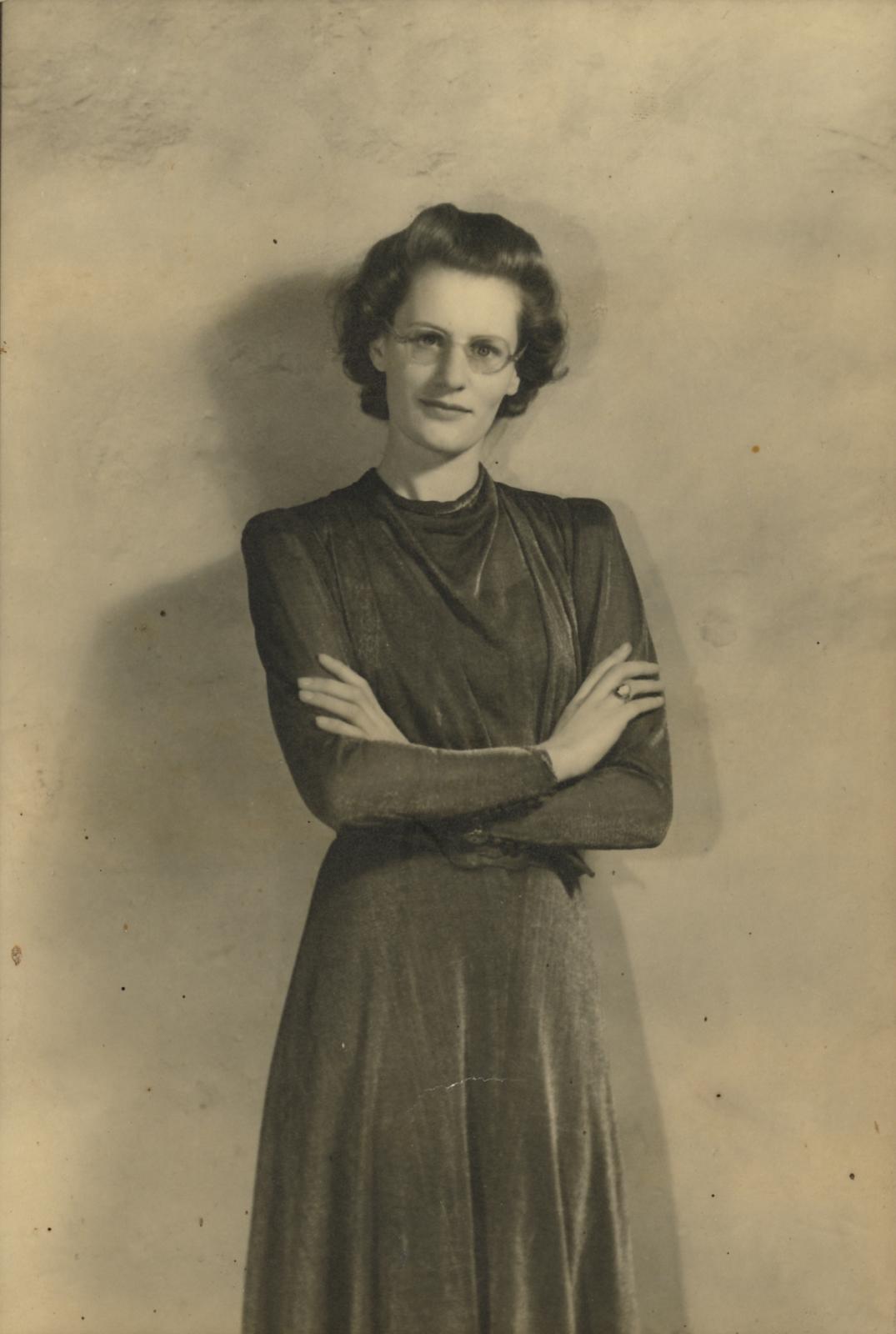 Selected extracts from Instead of a Letter (1963) which describe Diana Athill's life at LMH, Oxford University
On not joining the Communist Party at Oxford
'I went up to Oxford in 1936 and I did not join the Communist Party while I was there. I cannot claim that this was because of intelligent criticism of Marxist principles, nor that I had an instinctive prescience greater than that of many of my more serious contemporaries: it was simply that I was lazy.'
About her room and students at LMH
'I did not know quite how institutional my room would be, with its dark-blue curtains of cotton repp, its dark-blue screen round the washstand, its dark-blue cover on the bed and its mud-coloured carpet, limp with use. Oh dear. And then to have to venture out down those long corridors, peer at notice boards, find those other freshwomen ('freshers' I would have to call them, I supposed with distaste), all so confident and clever-looking. One had got out of a taxi just in front of me, tall, wearing a fur coat and carrying a bag of golf clubs. Another I had talked to at our interview and she had almond eyes, wore exquisite little shoes, and had dismissed some girl as 'the sort of girl who keeps count of the men who have kissed her'—which I did, too.'

'...would appear; or a note to show at knee level to Margaret: Isn't that man with red hair the one who got drunk at Gerry's party?' 'No, he was fatter.''


 
About reading English

'I had chosen to read English because I reckoned that I would be reading it anyway, for pleasure. A good deal of it I did read, and wrote about with spirit though always at the last possible moment and too briefly, in essays which gave the impression of intelligence and enthusiasm. But native wit could not disguise for long so thorough a lack of application; indeed, when it came to the barbaric Anglo-Saxon language, an extensive knowledge of which was required, it could not disguise it at all. I was soon starting each term with a little talk from my Moral Tutor—the don responsible for one in a general way throughout one's career.
Mine was a small, shy woman of great tact and delicacy of feeling, a scrupulous scholar and a scrupulous respecter of other people's liberties, fastidiously disinclined to bully. Gently, almost humbly, she would ask how I intended to work that term. 'You ought to get a First,' she would say during my first year. 'It would be such a pity if you did not.' In my second year it was 'You ought to get a Second.' In my third year we reached the point, painfully embarrassing to us both, when she had to steel herself to speak out.
'You cannot do enough work to catch up and avoid disaster if you continue to go out so much, and to act. Rehearsing takes up so much time. I am afraid I really must ask you to think seriously about cutting down your activities—giving up the acting, for instance—now that Schools are nearly on us.' These interviews made me angry with the itchy, irritable anger which results from knowing yourself to be in the wrong, and after the anger had died down, they made me sorry that I should have inflicted such a disagreeable task on a woman who would so warmly have appreciated the pleasant one of praising me.'

 
About acting

'Even the acting I clung to, although I was no actress and did not think myself one. I only loved everything about it: being onstage, being backstage, making up, painting scenery, the smells, the lights, the sounds. Intelligent in certain ways I may have been, but I was by nature entirely, hopelessly unscholarly. What I got from Oxford, on the level of formal education (apart from a Third Class degree, and if one were going to do badly the rare Fourth Class would at least have had the merit of dash), was no more than the reading of a few books which I might not otherwise have read and which I am glad to know, and a vague, general idea of what scholarship is. I can recognize it in others, I can wince at its imitations.
But if that were all Oxford had given me—or rather, that I had been capable of taking from Oxford—I should have cost my parents and my great-aunt a lot of money for an appallingly small return. I believe, however, that I owe to Oxford much of the stability and resilience which enabled me, later, to live through twenty years of unhappiness without coming to dislike life. I already had the advantages of a happy childhood…'