1878
LMH was founded by Edward Talbot, Warden of Keble College, and his wife Lavinia. The College was named after Margaret Beaufort, mother of Henry VII. Elizabeth Wordsworth (1840-1932), great niece of the poet, was the first Principal. In this photograph she sits alongside the first nine students outside Old Old Hall.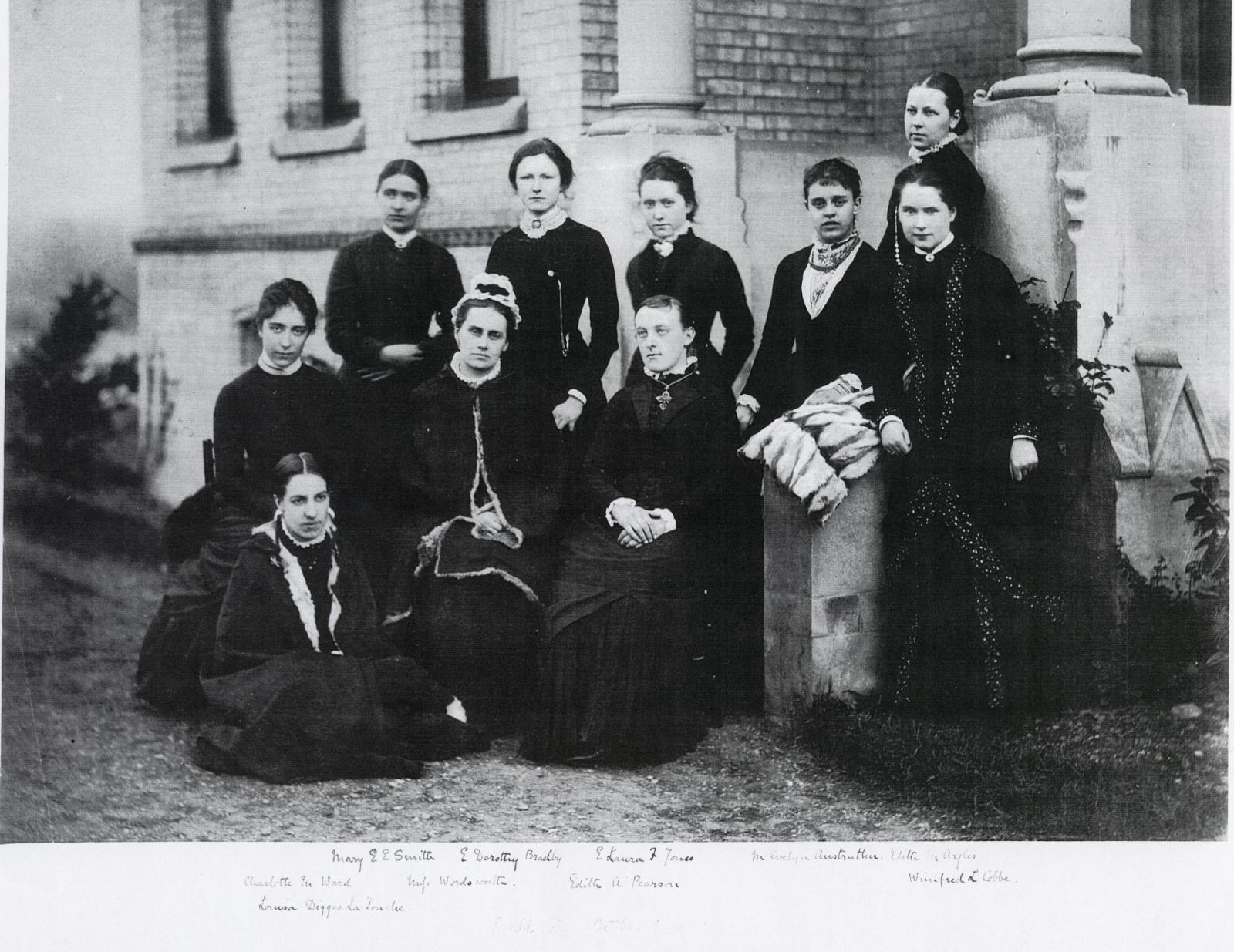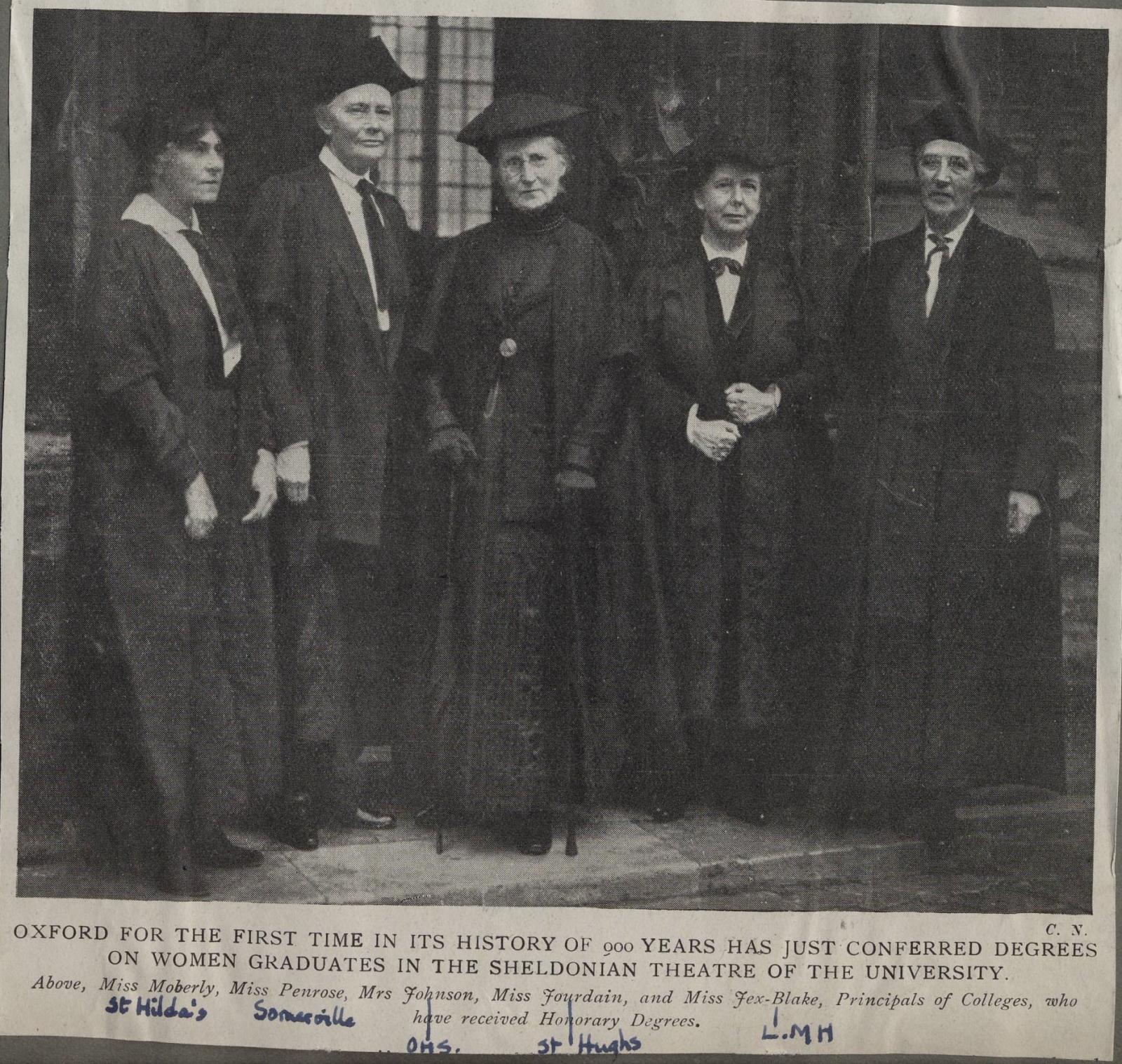 1920
Women were only granted degrees and made full members of the University in 1920. This cutting shows the Principals of the original women's Halls being conferred honorary degrees to mark the occasion.
1928
LMH celebrated its Jubilee in 1928. In this photograph, the Dutchess of York presents Elizabeth Wordsworth with the insignia of D.B.E.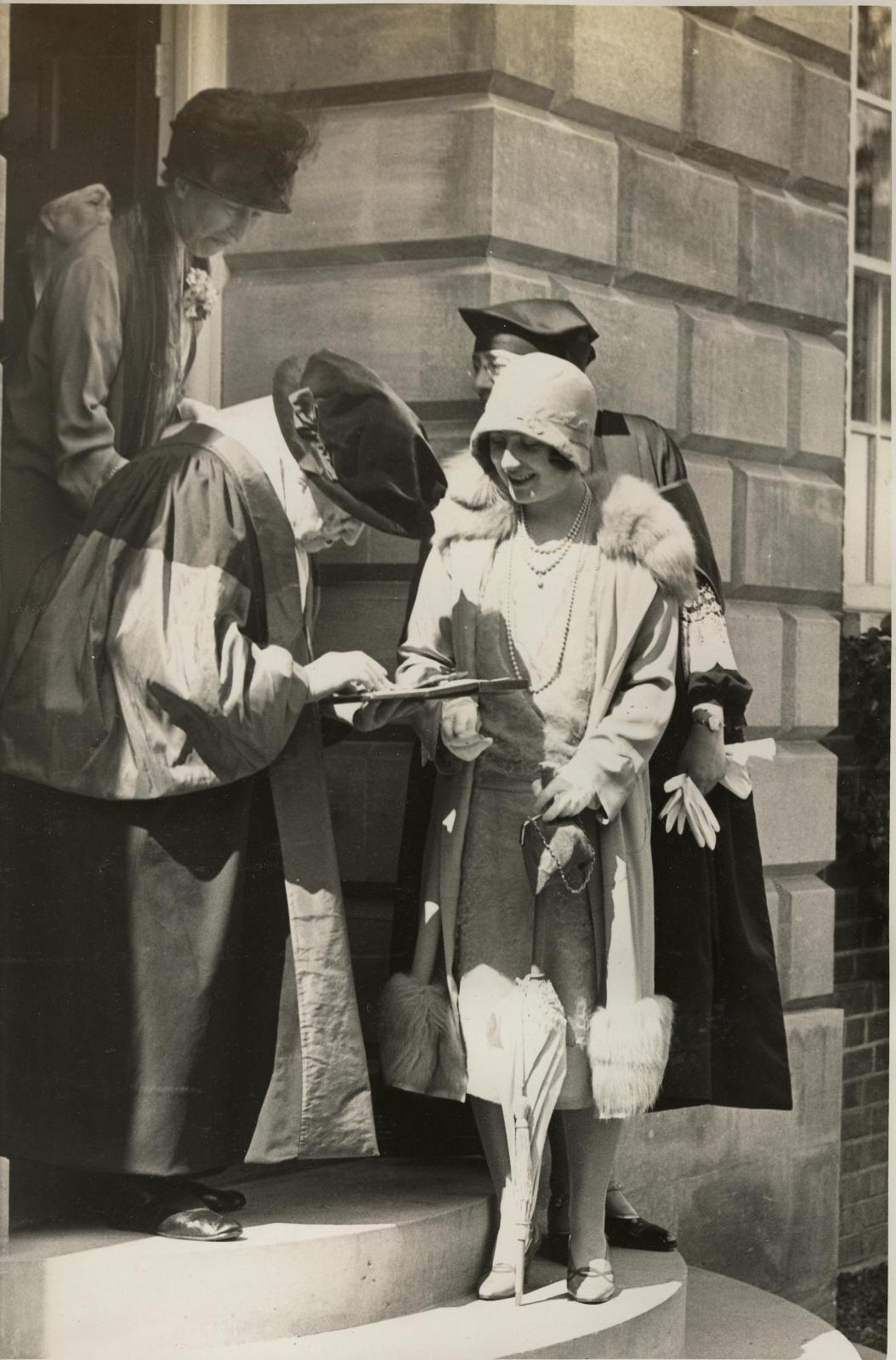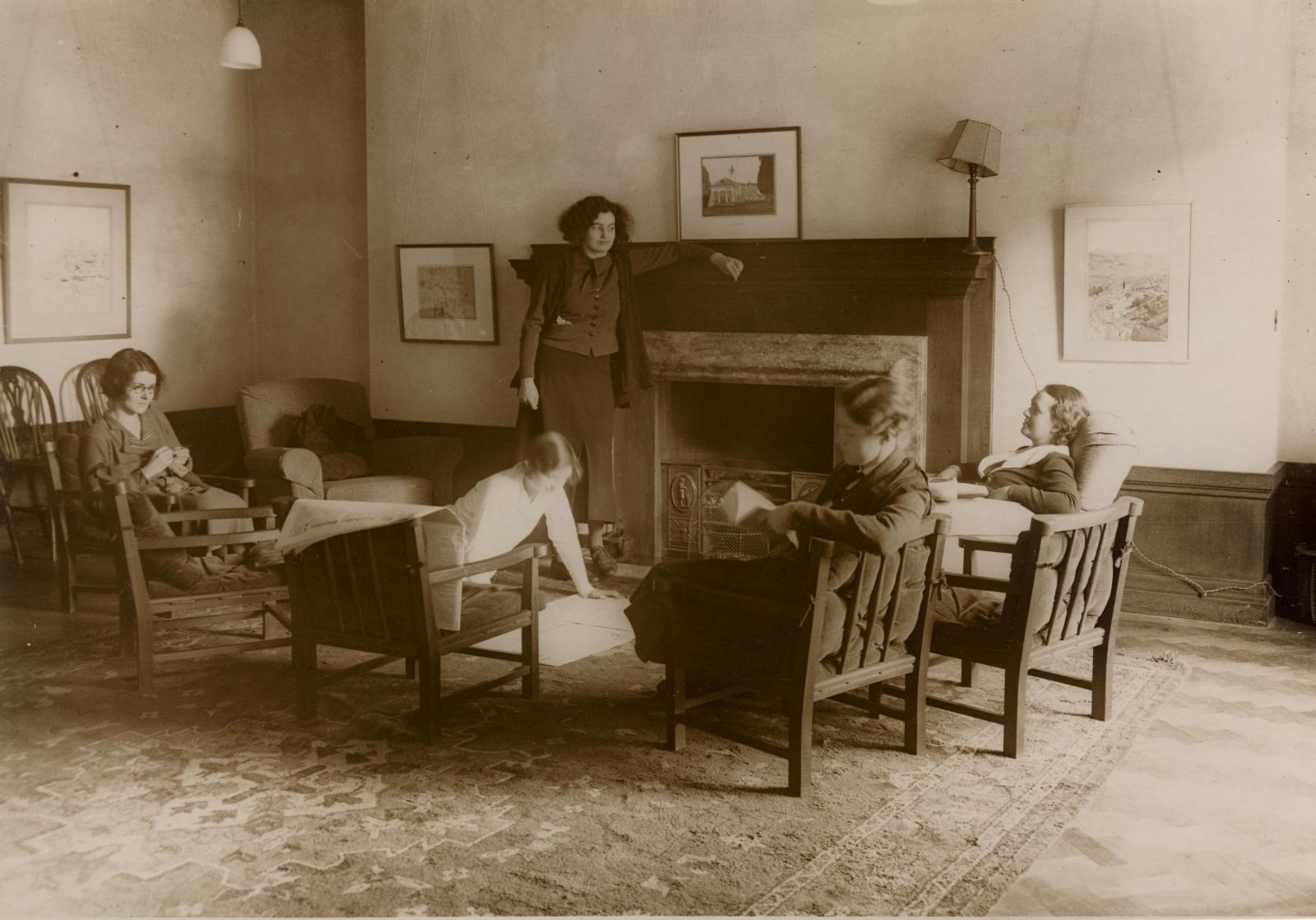 1932
Opening of the Deneke Building, designed by Giles Gilbert Scott. This photograph shows students in the Deneke Common Room in 1933.
1939
Gardens were given over to vegetable production during WWII. Part of students' time in College in the war years was given to tending to the gardens.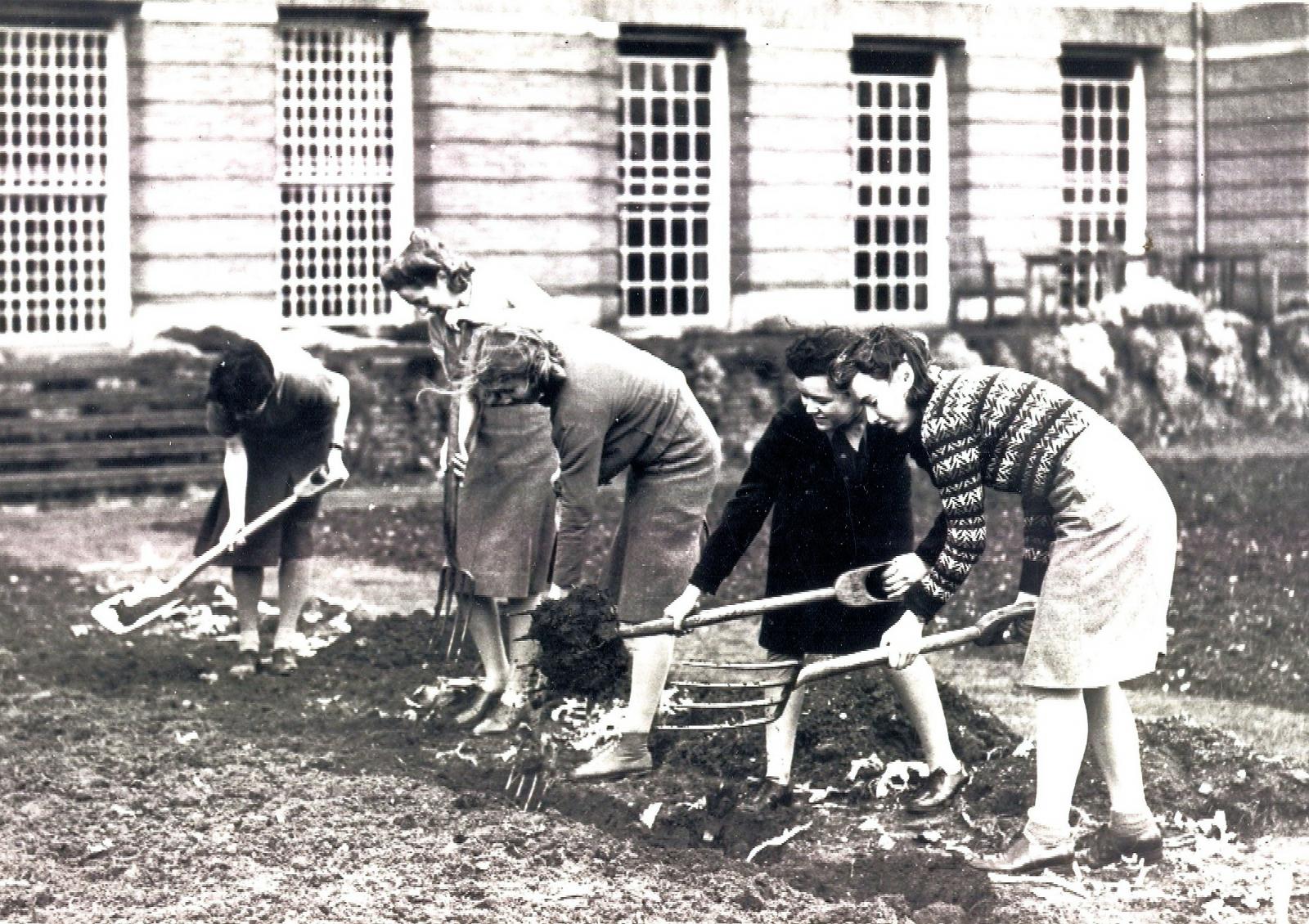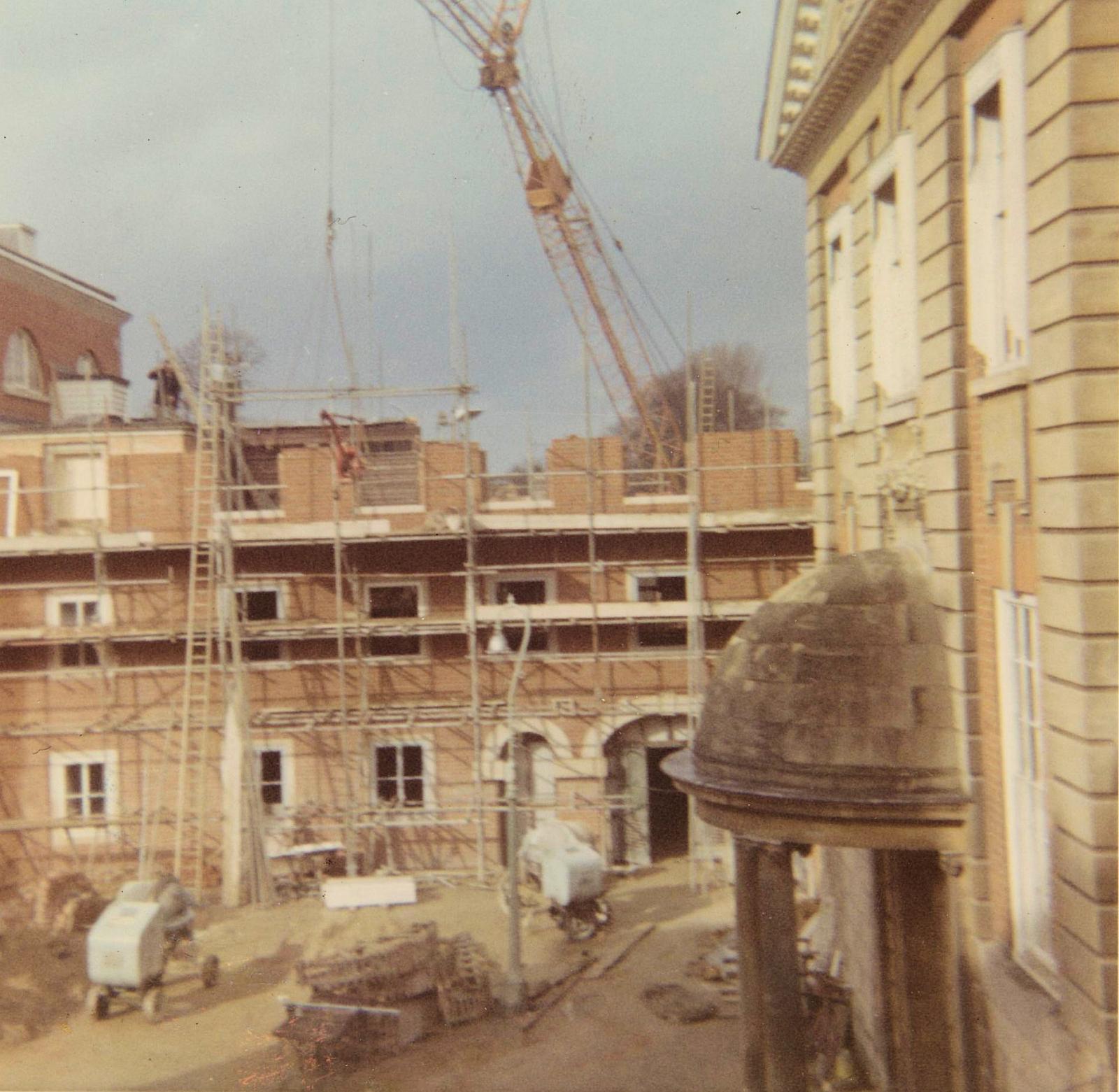 1960
LMH becomes a College in 1960. This photograph shows the construction of Wolfson North next to the Library in 1965, which completed the Wolfson Quad. Note the lamp post- the last sign of the road which once ran through the site.
1960
The Queen opened the new LMH Library in 1960, designed by architect Raymond Erith.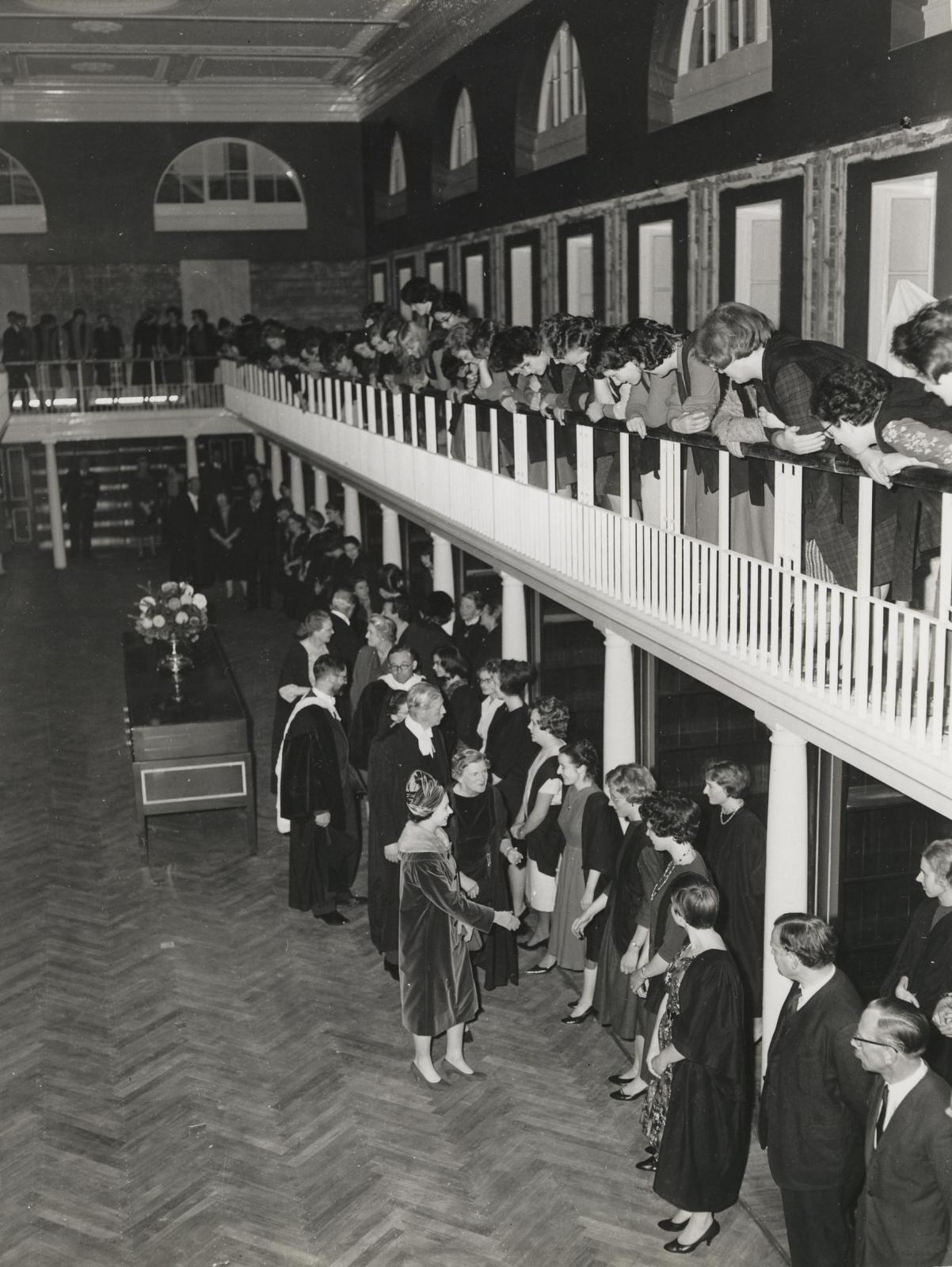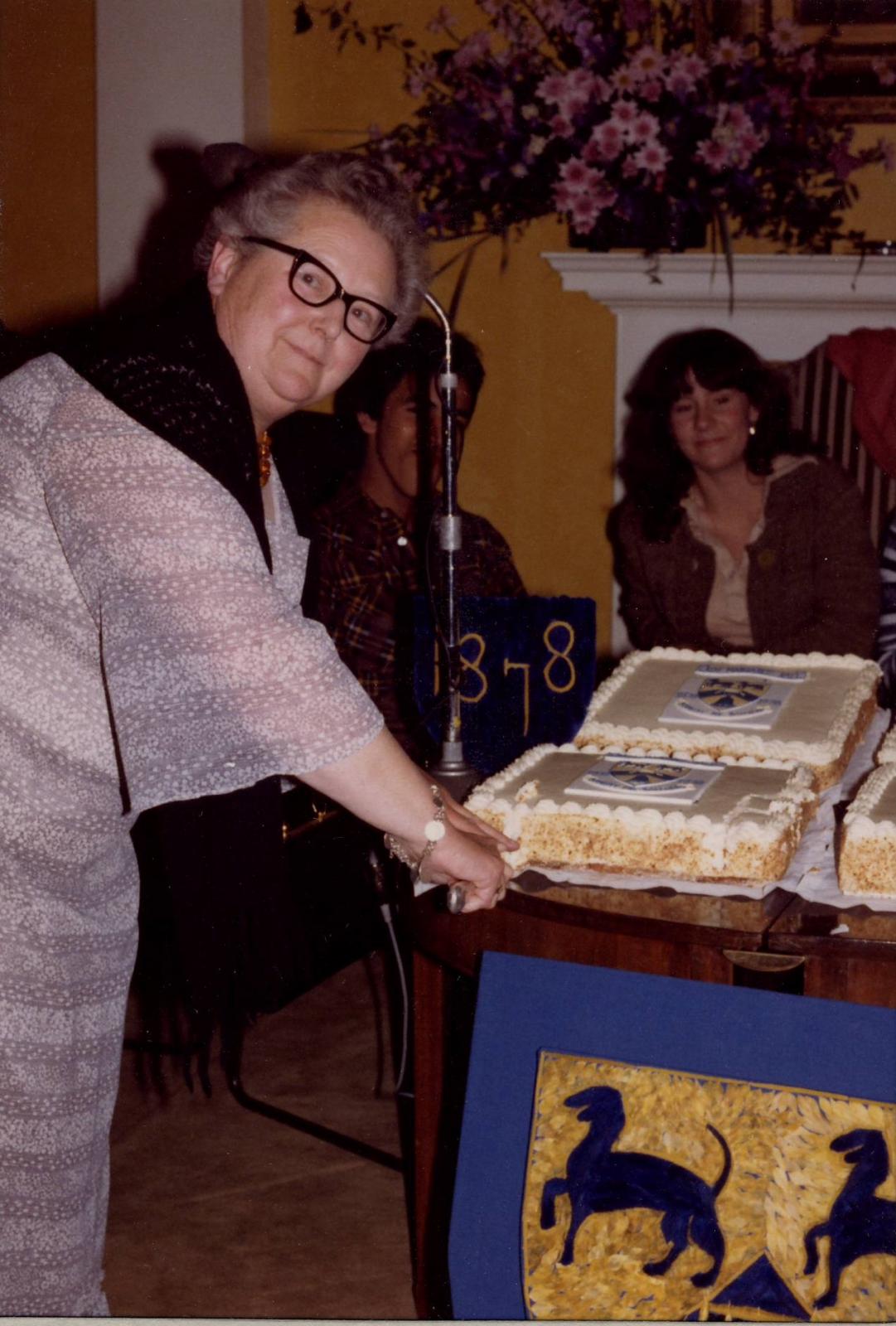 1978
Historian and LMH Tutor and Fellow Anne Whiteman (1918-2000) cuts the cake as the College celebrates its centenary.
1979
Men are admitted to the College in 1979, 100 years since the first group of students arrived at LMH.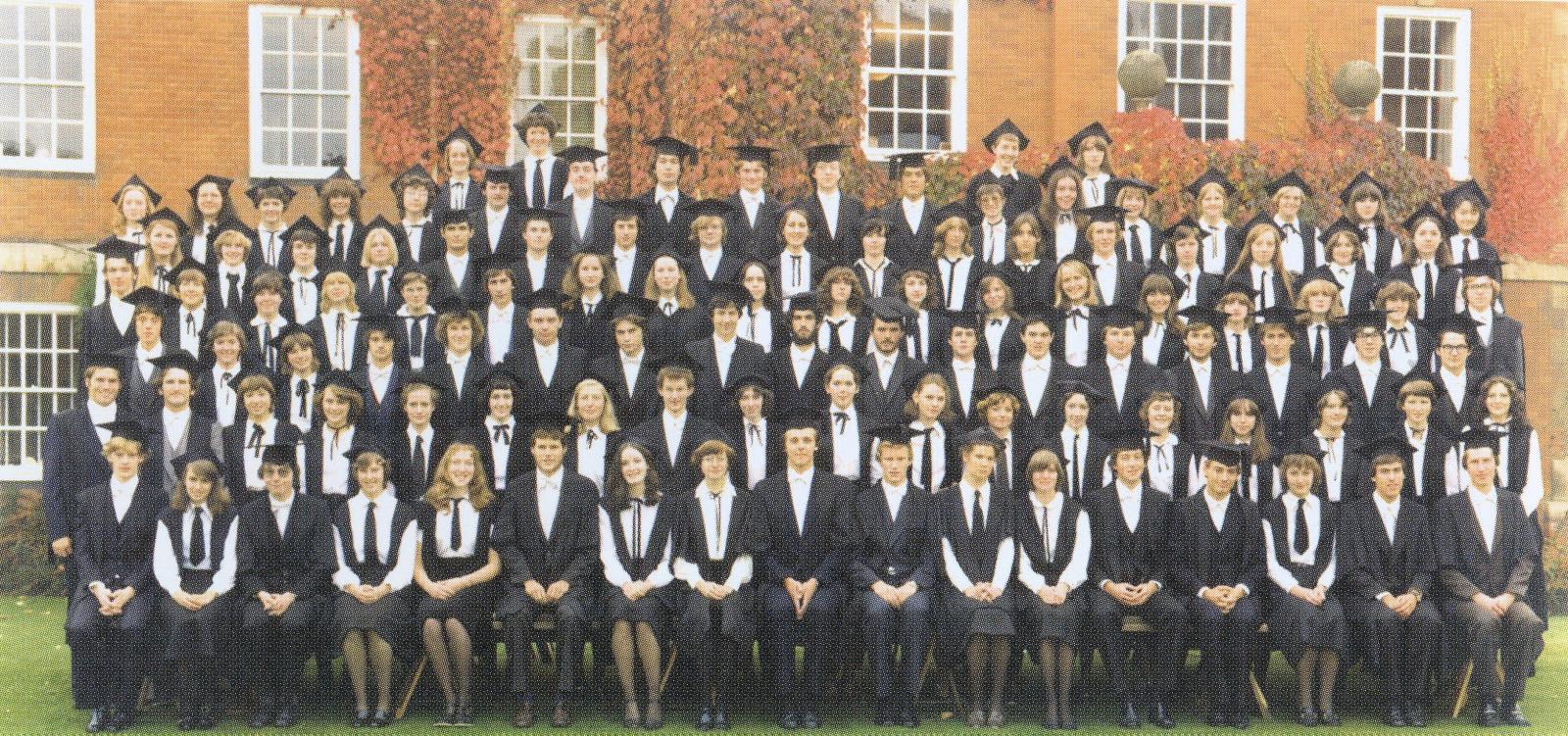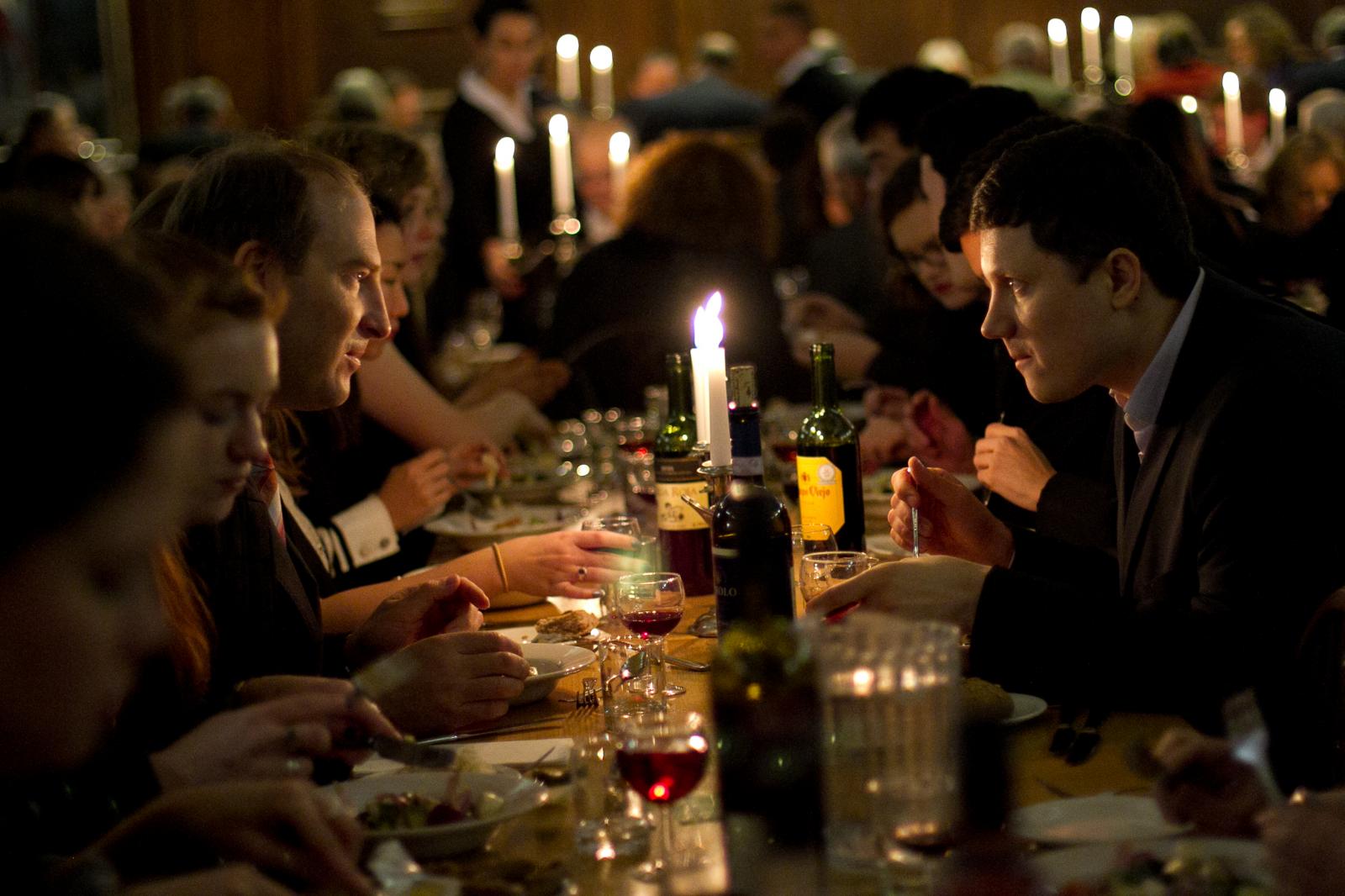 2010
The Pipe Partridge Building opened in 2010, providing new student rooms, the new Simpkins Lee Theatre and additional function and teaching rooms, such as the Monson Room.