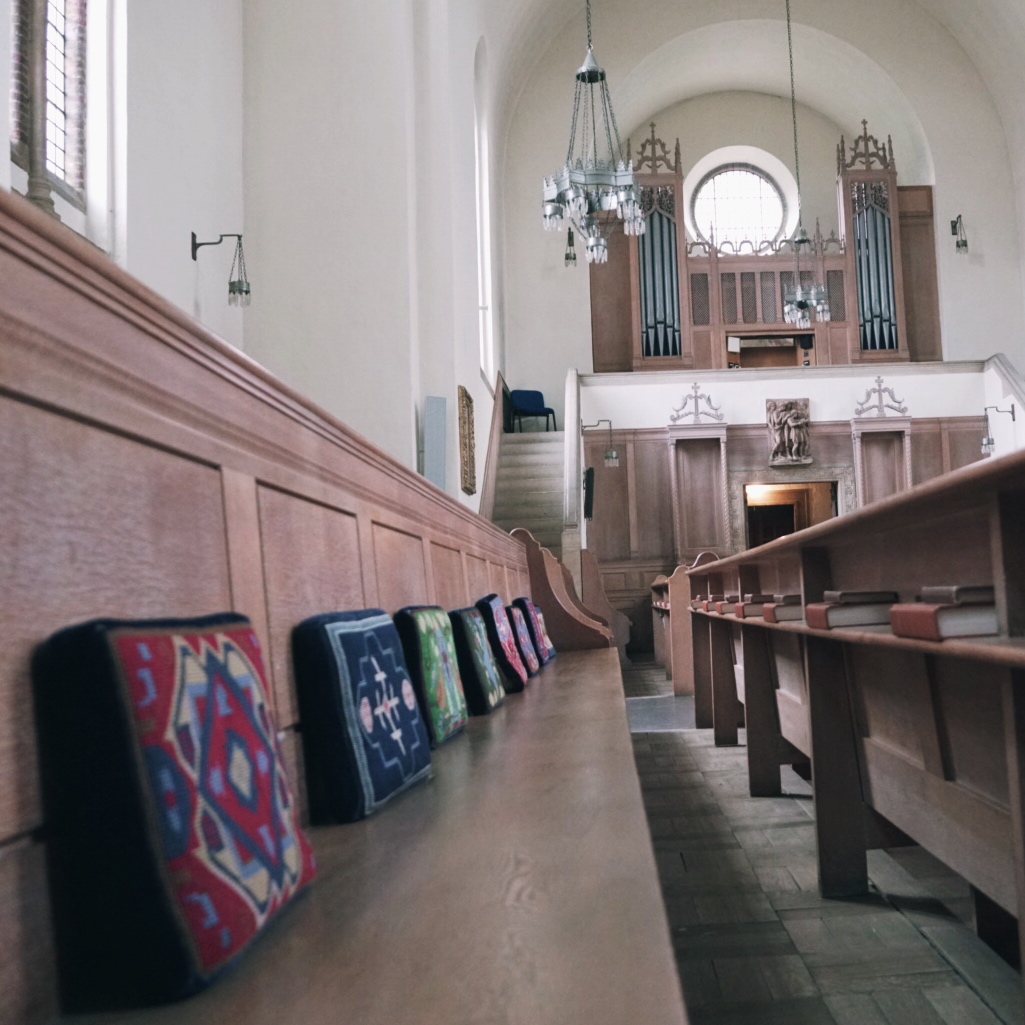 The Chapel is open every day as a place of silence and reflection, for prayer or simply a moment of peace and quiet.  There is a place to light a candle, and to write a note asking for prayer.  Please do feel free to visit.  There is also a piano, which is available for staff and students alike to play.
Christian worship is offered in the Chapel regularly, with the main service being a service of Choral Evensong on Sunday afternoons at 5.30pm during full term. Morning Prayers are said on Tuesday and Thursday mornings at 8.15am and last about 15 minutes.
Compline is said in the Chapel on Tuesday evenings at 9pm, led by the chaplain and other members of the Chapel community.  It is a short, reflective service to mark the end of the day.  It is followed by a glass of port in the Deneke Common Room.
Holy Communion is said in the Chapel every Wednesday at 12noon, and everyone is welcome to attend and to receive communion.  A Roman Catholic Mass is celebrated in Chapel on Wednesday at 6pm in Seventh Week each term.
Mindfulness Meditation is practised in the Old Library on Thursday evenings at 9pm in the Old Library and is open to every member of the community, it is non religious and focused on awareness and seeking peaceful connection.
Other services and events in the term are usually advertised by email to the community and on the noticeboard in the Chapel and in the Deneke Corridor.