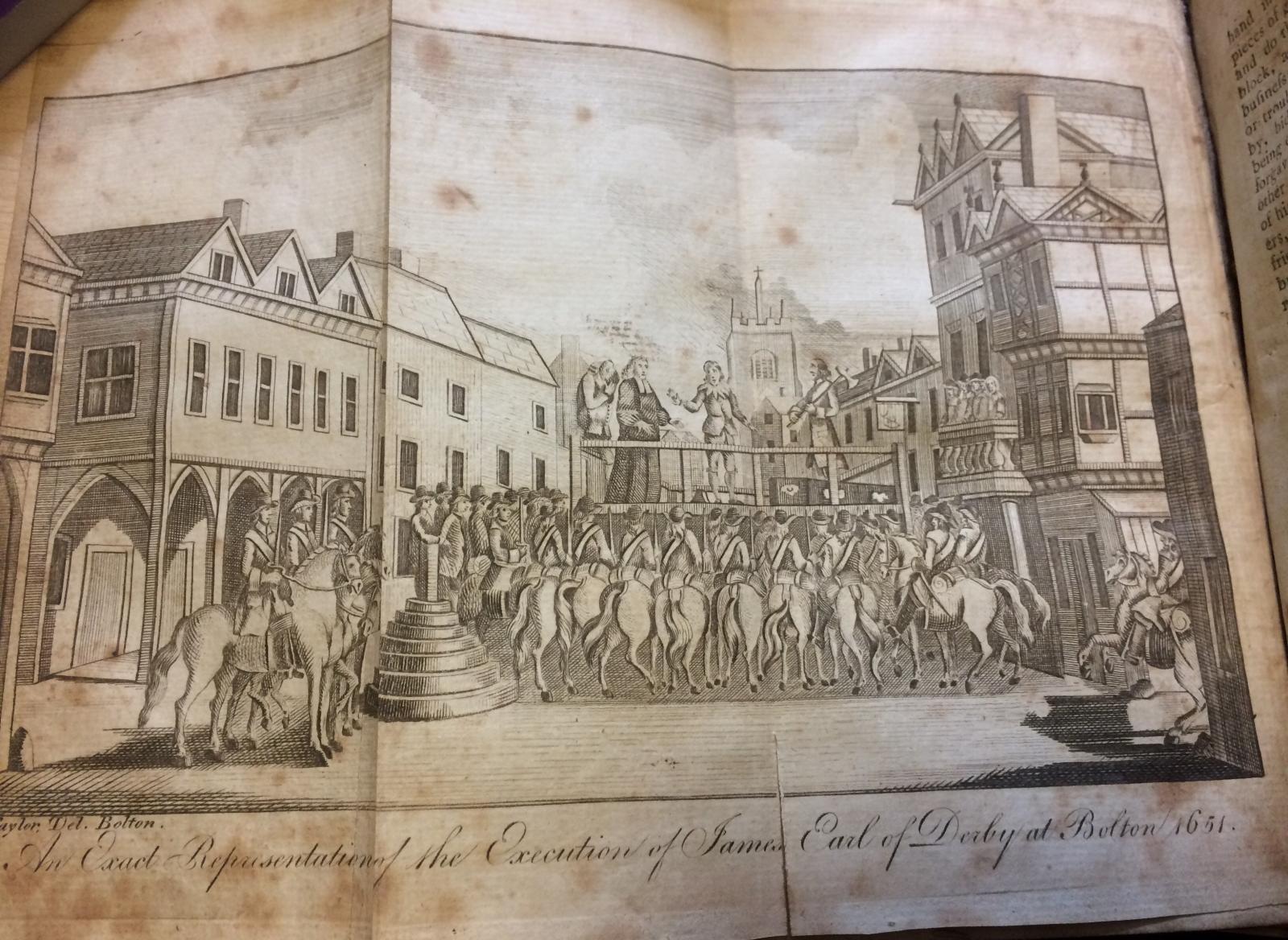 With the general election looming on Thursday, the LMH library has dug out a book chronicling one of the biggest political upheavals in British history: the Civil War of the 1640s, when neighbour campaigned against neighbour with pikes and muskets instead of leaflets and posters.
Printed in Bolton, Lancashire, in 1786, A Description of the Memorable Sieges and Battles in the North of England is a bit of a misnomer. Alongside its 'impartial History of the Rebellions', the book contains the memoirs of Sir Thomas, Lord Fairfax and James Stanley, Earl of Derby, a Parliamentarian and Royalist respectively; so it is less of an exact chronicle, more of a vague stab at being representative.
Derby was executed in Bolton in 1651: a fold-out illustration on page 202 shows 'an exact representation' of the scene, with Derby gesticulating to his captors while the headsman looks on. (How 'exact' the illustration can have been is somewhat in question, given that this book was published 135 years after Derby's death…) Fairfax, by contrast, survived the war: he spent the rest of his life at his family home in Nun Appleton, near Selby in Yorkshire.
Like most of the Library's treasures, this book is available to consult from the Briggs Room by emailing libarian@lmh.ox.ac.uk – indeed, Sieges and Battles was donated to us by Dr. K. M. Briggs herself, making it part of our core rare-books collection.