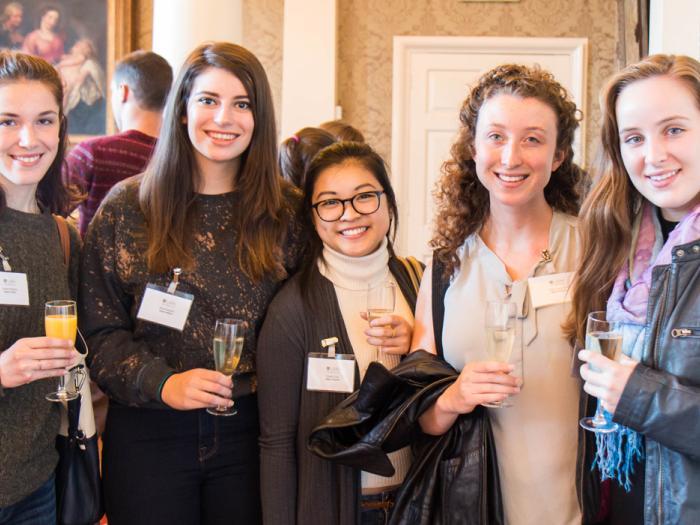 Visiting Students
We accept an average of 25 American Visiting Students each year, the majority of them on a full-year programme.
The programme
Students can apply to the Programme either through their home institution's study abroad office or through one of our partner agencies or university consortiums (please see How to apply).

We welcome applications from students who have a strong academic record and demonstrate the motivation and maturity to thrive in Oxford's intensive academic programme. 

For further information, please view our FAQs. You can view our visiting student prospectus here.
The Programme Office
LMH Visiting Students have access to all of the resources of the College normally available to our undergraduates. In addition, the Visiting Student Office provides support to students on academic and personal matters and organises social events especially for American Visiting Students.