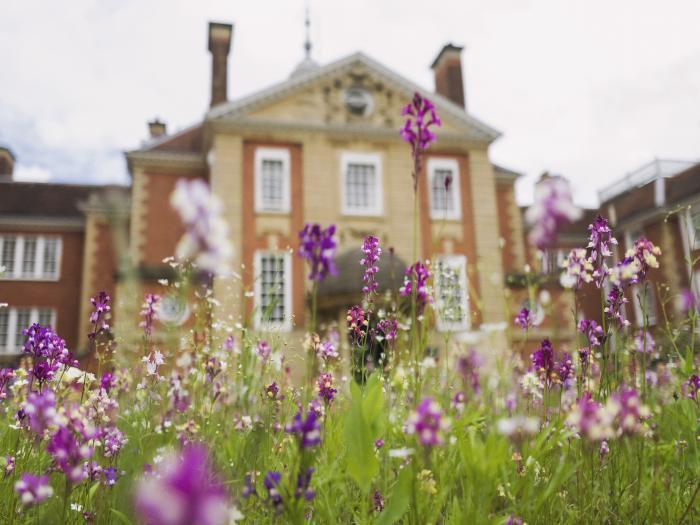 Come and pay us a visit
Open Days are a fantastic opportunity to meet with tutors and current undergraduates, to have a tour of the College, and to find out more about the Oxford Admissions process. You can visit multiple colleges and University departments. Our next Open Days are on the 27th and 28th of June.
This year's timetable
27th June, 28th June and 14th September.
09.30 – 18.00
Tours and refreshments throughout
11.00–12.00: Prensentation on Making a Competitive Application to Oxford, with a welcome from the Principal, Alan Rusbridger
12.00–12.55: Meet the tutors* OR talk for parents and carers
13.00-14.00: Free hot lunch  
17.00-18.00: Get a scoop on LMH: G&D's Ice Cream and Tea
*Some of our tutors will also be running sessions in their departments, so if you express an interest in one of our courses, we will provide you with further information regarding additional subject activities provided by our tutors.
 
What do I need to do in order to attend?
The Open Days are designed so that they can easily be enjoyed on a drop-in basis. At LMH, we provide those of you who are planning your day in advance the opportunity to book our talks and tutor sessions, and a free lunch, so that you know for certain space won't run out. You can book here:
27th June (Individual)
27th June (School Groups)

28th June (Individual)
28th June (School Groups)

14th September (Individual)
14th September (School Groups)

However, if you haven't booked, don't worry. There will be a warm welcome for everyone who is able to attend on the day. We stay open until 6pm, an hour later than the other colleges, so if you have a big tour planned, LMH is an ideal last stop. We can show you a different sort of Oxford experience, and are offering free ice cream from 5pm into the bargain!
What if I have any special requirements?
We aim to make your visit to LMH as easy and enjoyable as possible. If you have any special requests, for example concerning mobility or access,  please do email Marrium or telephone on 01865 284203 to discuss your requirements.
What about other Colleges and Departments?
Can I stay at LMH?
We have a limited amount of accommodation available for Open Day visitors wishing to stay overnight in September. You can book into our B&B accommodation on the link below. If you would like advice as to where you can stay, please feel free to contact Marrium on outreach@lmh.ox.ac.uk