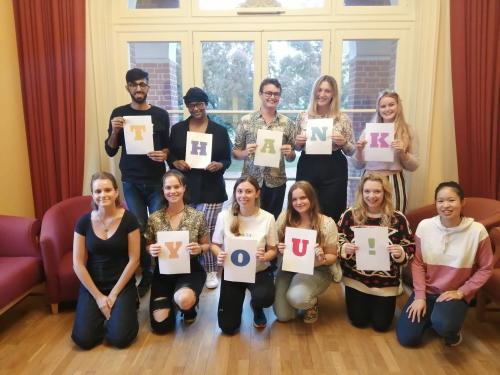 Thank You
Thank you to all of the alumni who took part in the December 2021 Telephone Campaign!
During the campaign our team of students spoke to 360 alumni, and with your generous support we raised over £75,000 for the College.
The money raised in this campaign will have a profound impact on the lives of current and future LMH students. Alumni chose to direct their support to a number of areas within College, including:
Access and outreach initiatives

Hardship funds for students in financial need

Better funding for the LMH Library

The Oxford Study Skills Centre at LMH

Support for the College as it recovers from the effects of the pandemic
The Telephone Campaign is all about connecting with alumni. We want to hear how LMH made an impact in your life, and what you have gone on to do since. Every year the student callers love hearing your stories and your advice, and we are grateful to everyone who picked up the phone this year. Your time and your conversation were deeply appreciated and enjoyed by the students.
If we did not get a chance to speak to you in this campaign, or if you would like to make a gift to support LMH, please see the links below.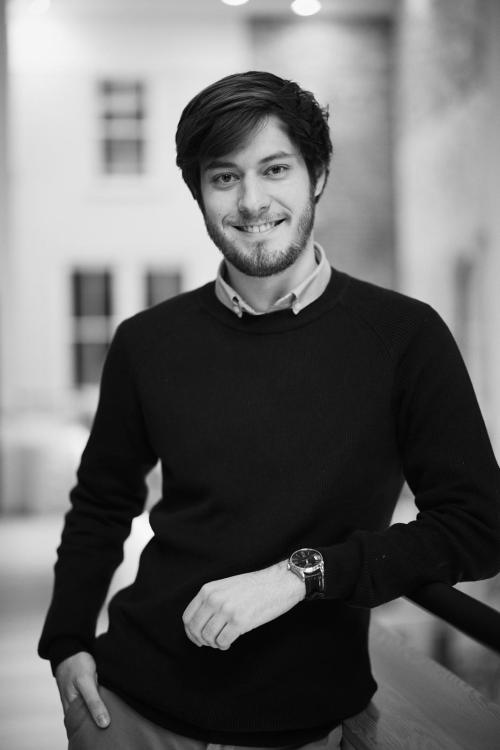 Alex
Hi, I'm Alex, a second-year DPhil student in Ancient History at LMH. My research focuses on the putative influence of Julius Caesar's veterans during the tumultuous socio-political conflicts of the Late Roman Republic and intends to shine a light on an otherwise underappreciated historical collective. Although I have now been at LMH for over a year, my appreciation and love for the College has only continued to increase daily. While spending the majority of my time reading, writing, and teaching, I have witnessed the growth of a vibrant and welcoming graduate community and I remain in awe of Oxford and the stunning grounds at LMH (especially the library which I have become increasingly familiar with!) I look forward to engaging in further events with the College and am very excited to speak with Alumni about their respective experiences both in and outside of LMH.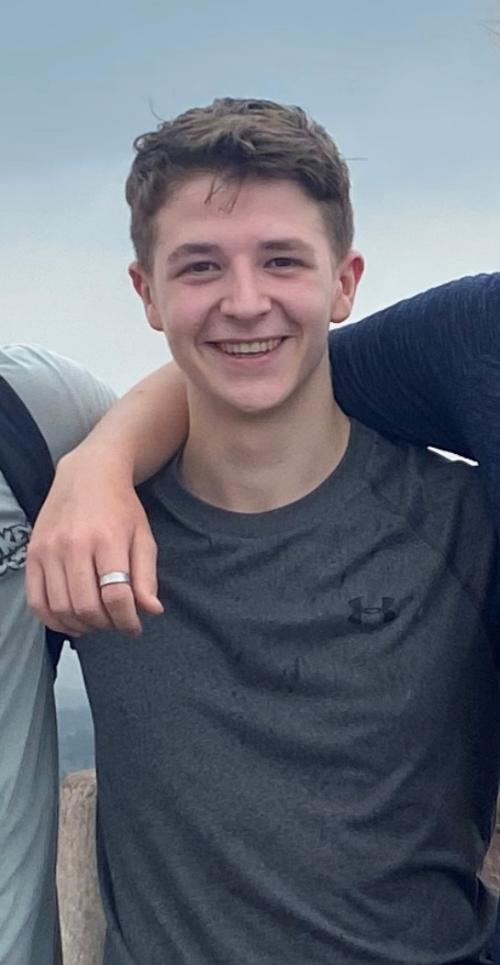 Bill
Hi! I'm Bill and I'm currently in my first of 4 years studying engineering science at Oxford, with an interest one day, of perhaps going into astronautical engineering! I've been having a great time; both finding my studies incredibly interesting but also getting the chance to take part in some great clubs such as LMH rowing and the OUAS. I've found it a challenge at times to be able to balance everything but it's been so rewarding to get the chance to take part in so many unique opportunities here! I'm from Manchester originally but I've felt so welcome and happy at LMH and look forward to the next few years here!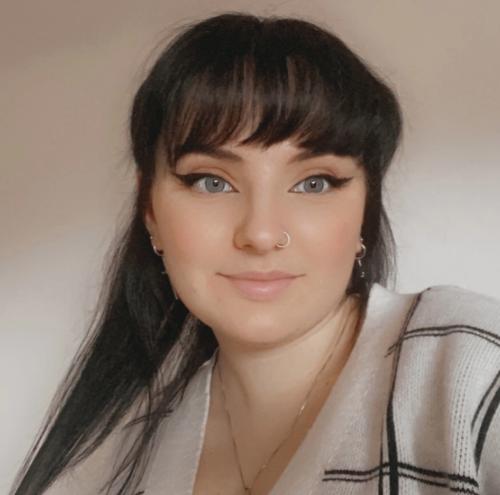 Casey
Hi! My name is Casey and I'm an (ex-Foundation Year) English Language and Literature finalist at LMH. Being from a state school in Sheffield, I never imagined I'd have the opportunity to study at Oxford. Thanks to the support I received from the LMH Foundation Year in 2018, however, Oxford has become my second home and the friends I've made have become my second family. I love to get involved in college life, and I'm currently LMH JCR Access and Outreach Officer. I'm looking forward to speaking with LMH alumni to find out about their time here – and hopefully pick their brains for some final year tips!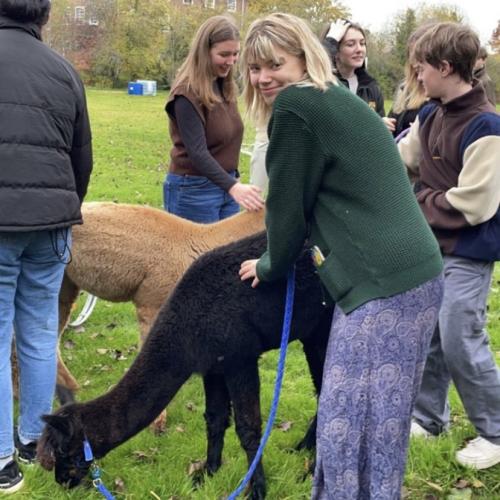 Elleanna
Hello, my name is Elleanna and I am a new fresher here at LMH studying Fine Art. Although I am new to the college I had my heart set on it since I first applied and love the community environment. I am already involved in our great chapel choir and I am excited to get to know the college further over the next few years of my degree – in particular, I am hoping to expand on the amazing cultural opportunities already available at college and see how I can get involved. I am looking forward to my first telethon and talking to the many amazing alumni about current college life as well as their own experiences.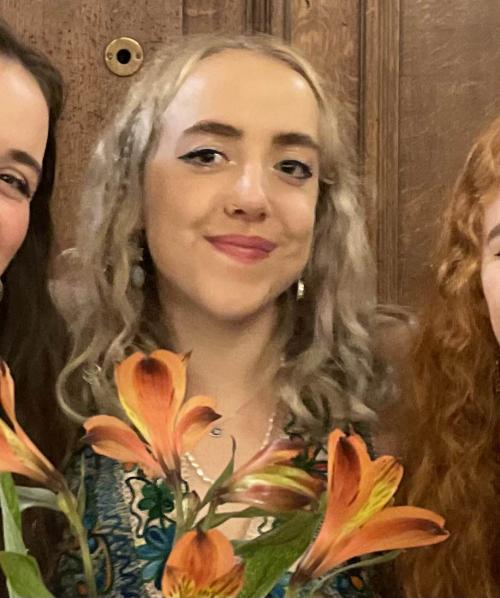 Holly
Hi! My name is Holly and I am in my third year studying history at LMH. I have loved my time spent at LMH and I have played an active part in the college community - serving on the JCR, being a part of organising this years LMHBall and attending a variety of college societies. I am also the vice-captain of the LMH/Trinity Women's football team and aside from scoring lots of goals (!!) I enjoy socialising with students from different year groups and organising fun social events. I look forward to speaking to former students and hearing about their time at LMH as well as what they progressed on to after graduation (especially now being a finalist!).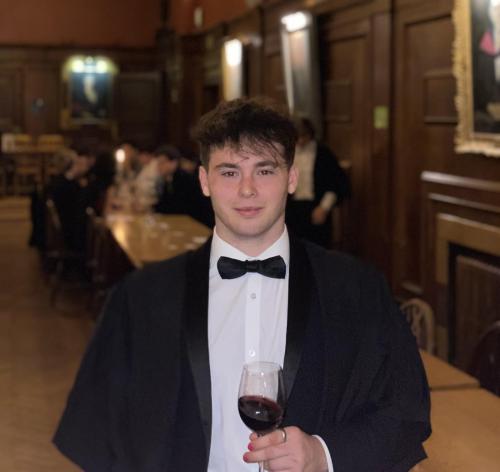 Jaidan
Hi, I'm Jaidan and I'm currently studying Economics and Management. Ever since stepping foot inside the college I've been excited to attend and after 3 years I can confirm that excitement wasn't unjustified. When I'm not working, I spend far too much of my time on the rugby field. I captain the college team as well as play rugby league for the university blues team, this year I've even managed to claim a spot on the south east uni RL team. I take part in a whole host of other sprots too such as netball, football and hockey. I hope to go into investment banking after leaving Oxford but until then I intend to make the most of the rest of my time at LMH and enjoy everything the college, and university, have to offer.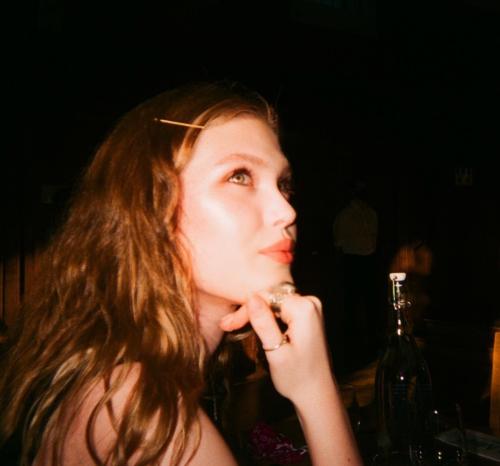 Martha
Hello! My name is Martha, I studied Classics on the Foundation Year in 2018 and I am now a third year Classics student at Lady Margaret Hall. I have been the JCR Welfare Officer for the past few terms and have really loved working with the college welfare team to support students and organise welfare events. Since arriving at LMH, I have enjoyed taking part in a variety of activities, such as singing in the chapel choir and playing for our women's football team, as well as getting involved in creative and political societies uni-wide. I'm really excited to speak with alumni through the telethon and hear about their experiences in Oxford and post-graduation.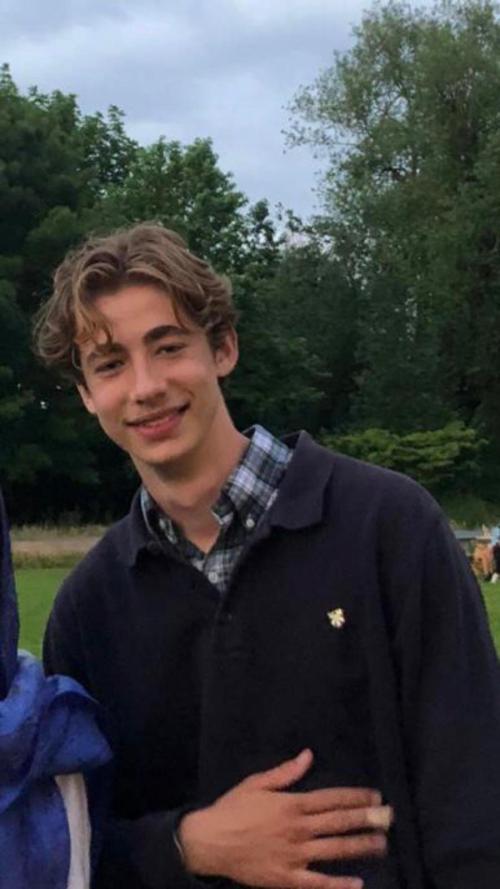 Johnnie
I'm Johnnie Dowd and I'm a second-year English student. My time at this college has been great so far and I am thoroughly enjoying my course. Taking advantages of fewer Covid restrictions, I have spent this term getting to know the city as much as I can. Thanks to my job in this telephone campaign I feel I will get to know the place even better – through the anecdotes and advice I will likely hear from Alumni. If past students are even remotely as great as my peers in LMH at the moment, I know this job will be something I will really enjoy.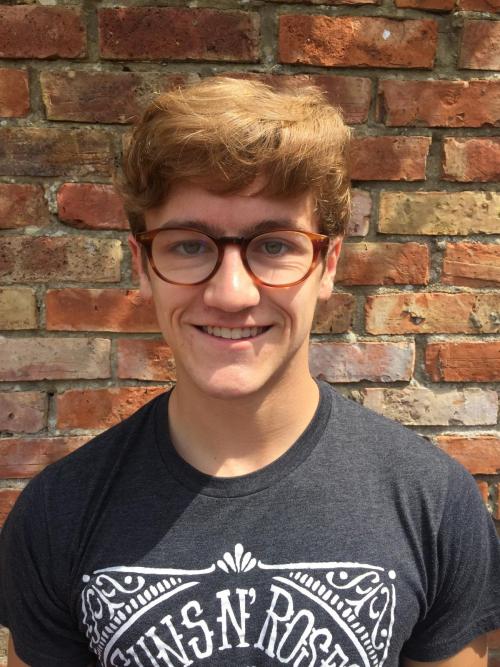 Sebastian
Hi! My name is Sebastian, and I'm in my third year studying Music at LMH. My time here has been very rewarding, both academically and personally. There are so many opportunities to enjoy great music, whether it be through jazz society events or concerts at the Sheldonian. While a lot of that was halted by the pandemic, music has remained a huge part of my life, as I've continued to participate in the LMH choir as bass choral scholar, while also practicing piano and acoustic/electric guitar. I'm looking forward to connecting with alumni and learning about their time in and outside of college.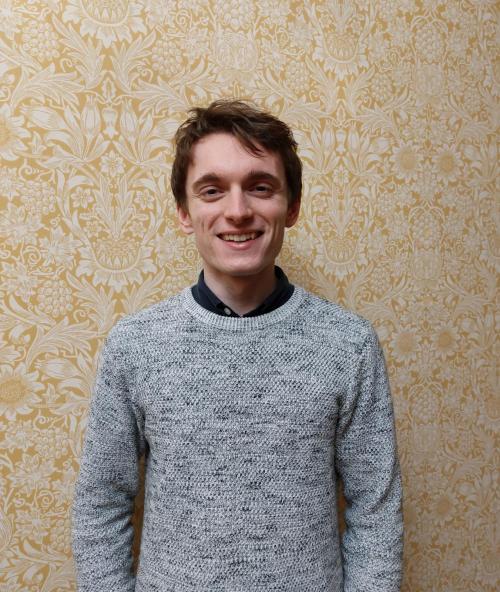 Tom
Hello! I'm Tom and I'm reading for an MSt in Philosophical Theology. I did my undergrad at Oxford, but this is my first year at LMH. I'm currently researching 'theological aesthetics', in particular what it means to say that 'God is beautiful', and what metaphysical models might best represent this. On the topic of beauty, I have really enjoyed LMH's pretty buildings and leafy autumnal gardens. I am also lucky to be living among a lovely group of friends in one of the oldest buildings in College, where you can feel the College's pioneering and welcoming nature in its characterful rooms. I've enjoyed lots of LMH rowing this term; a highlight was winning three races in the Christ Church Regatta to reach the quarter-finals. I can't wait to hear from past students about their time here and what the place means to them.