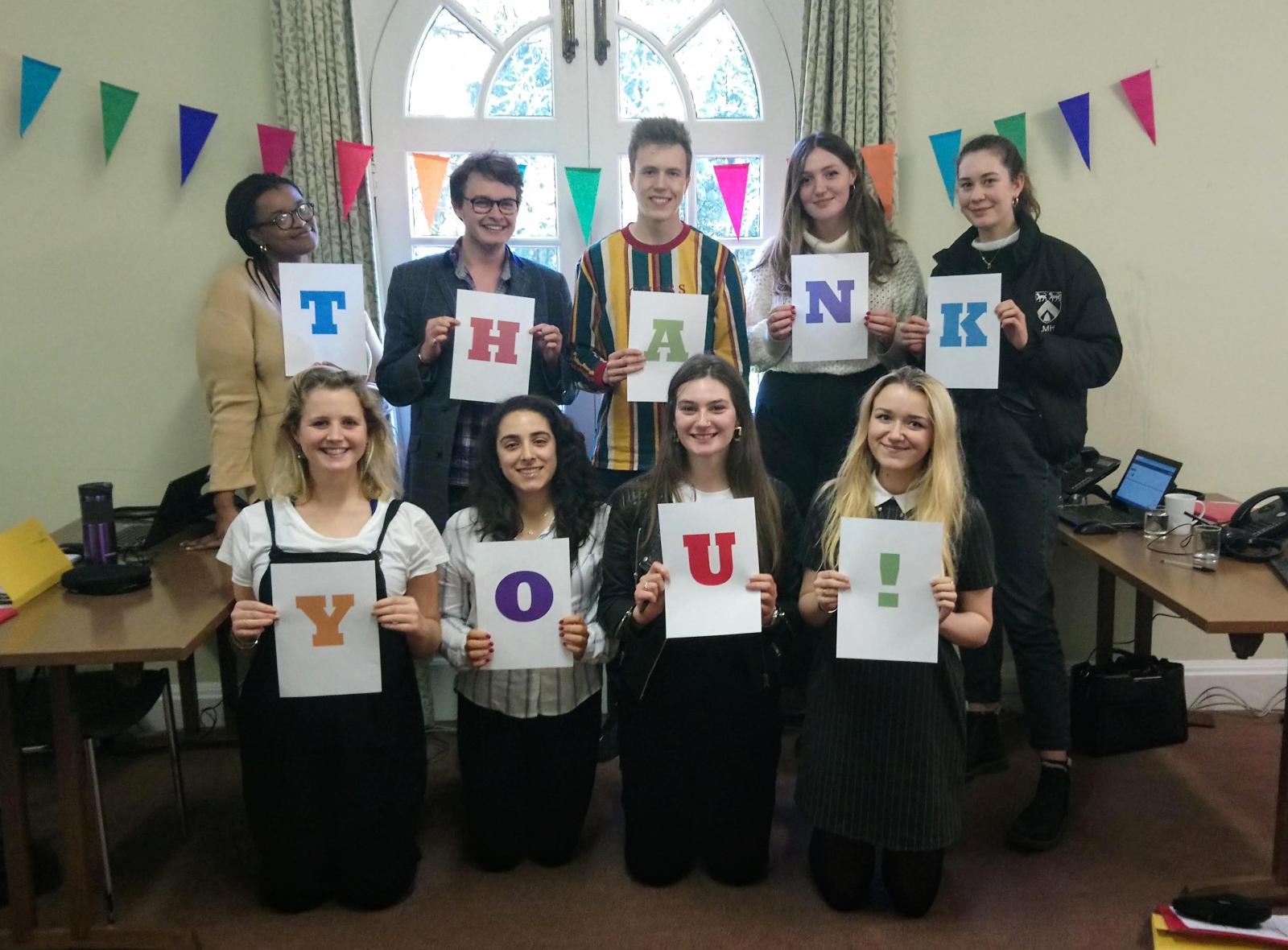 Thank You!
The March 2019 Telephone Campaign has now come to an end, and we want to say a huge thank you to everyone who took the time to speak to one of our student callers. Over the course of two weeks our nine callers spoke to 381 alumni, and had a wonderful time hearing your stories and memories of LMH.
One of the reasons the students were calling was to raise funds for some of the projects happening in College this year, such as the Foundation Year programme, the new Oxford Study Skills Centre, and our Graduate Scholarship programme. We were hoping to raise £130,000 in this campaign, but thanks to the generosity of LMH alumni we finished the campaign with an astonishing £201,800!
On behalf of the student callers, thank you to everyone who contributed the campaign. 205 alumni decided to make a donation, ranging from single gifts of £10 or £20 to larger regular monthly gifts that will be made over the next couple of years. Each gift adds to our ability to support our students, and we are very appreciative of this support.
If we were not able to contact you in the campaign, but you would still like to contribute to this year's campaign, you can still make a gift via our website or by downloading one of our donation forms.
You can still read profiles of this year's call team, and watch the video we produced for the campaign, below.
You can also read our Annual Fund Brochure to find out more about how your support could have an impact at LMH.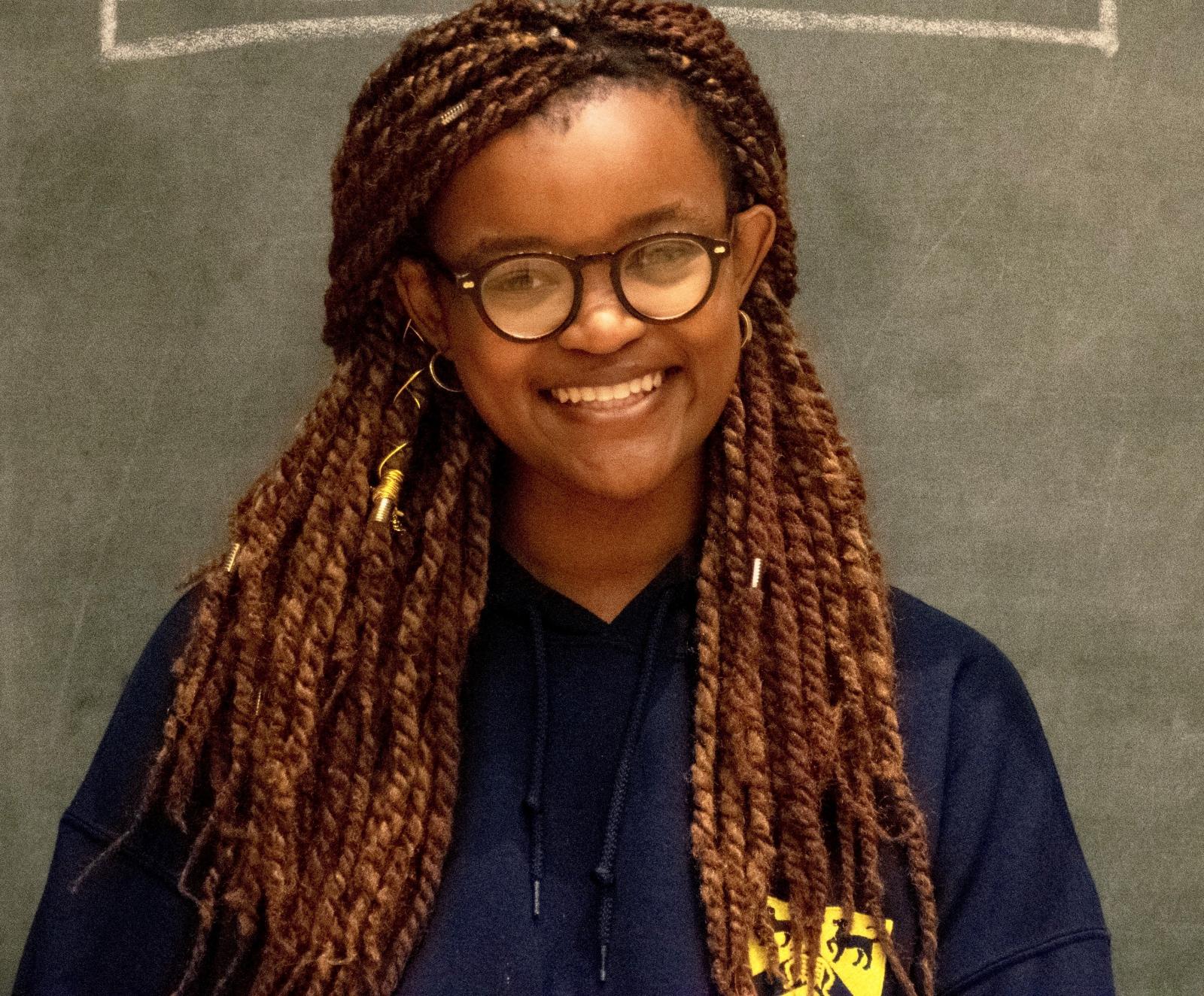 Cherelle
Hello! I'm Cherelle, and I'm a first year studying Classical Archaeology and Ancient History. Last year, I was part of the 2nd cohort of students on the foundation year, and it was, honestly, the most life-changing experience I've had, thus far. I've stuck myself right into University life, and have joined a range of societies. I was assistant director of play at the BT studio this term; I'm the JCR BME Officer; I'm events Officer for UNWomen Oxford; President of the LMH Classics Society, and am a novice powerlifter (to name a few things I'm involved in). LMH is a special place for I got some invaluable memories whilst being on the Foundation Year, and I look forward to making even more long-standing memories here as the years pass!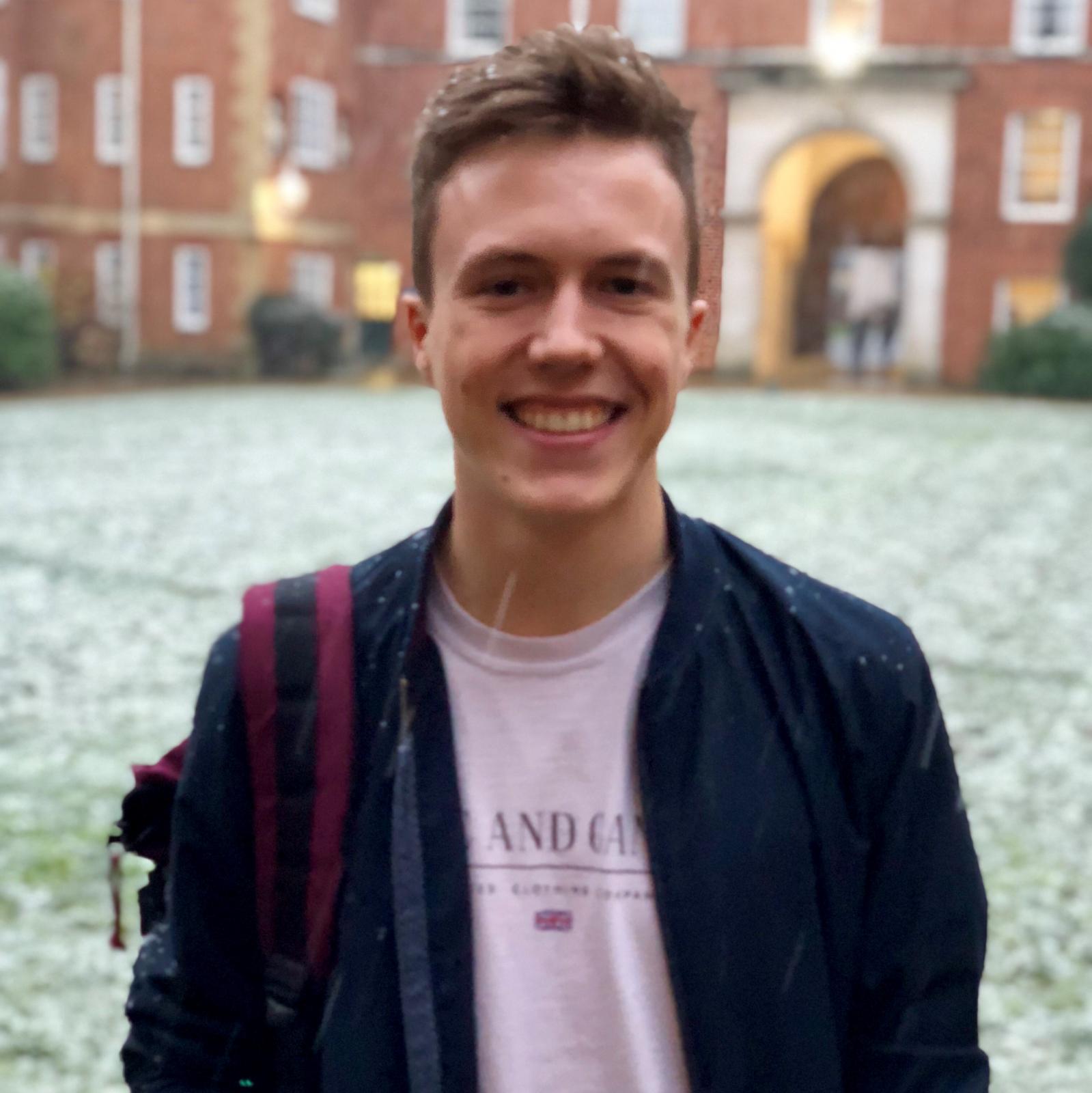 Daniel
My name is Daniel and am a second year PPEist at LMH. I've had an amazing year and a half at LMH, taking part in loads of college actives, from cricket and football to choir. I've just finished a really rewarding year on the JCR exec as the Male Welfare officer. I've also enjoyed being involved in University Cricket this year - a great way to get to know people outside of college. I look forward to speaking to alumni and learning more about their experiences both in and outside of college.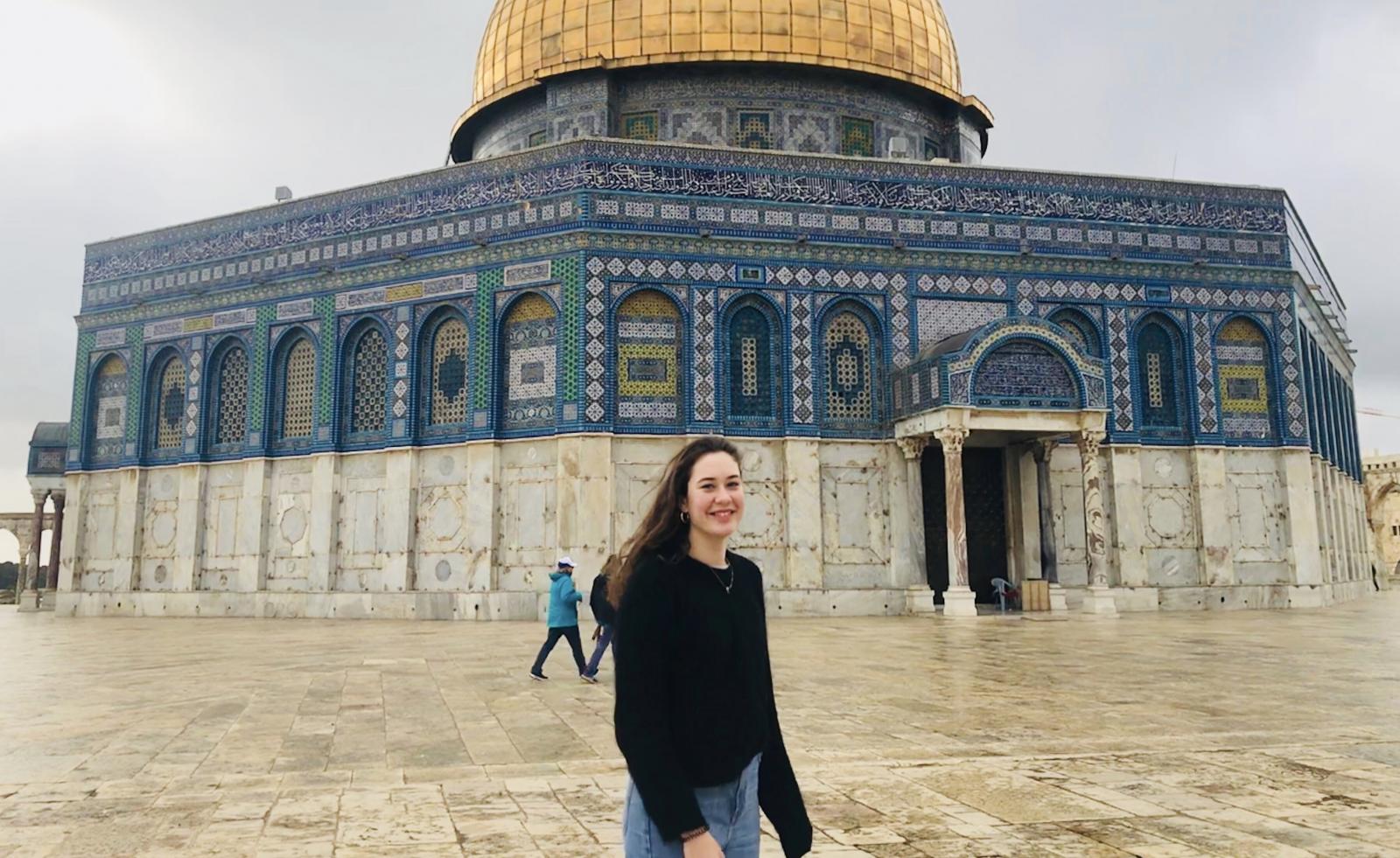 Eleanor
Hello! My name is Eleanor and I'm second year Theology and Religion student at LMH. My first year and a half at LMH have been a busy mixture of a lot of reading, Qur'anic Arabic classes, and getting involved in college life. I row for the LMH women's first boat and have spent many many early mornings rowing up and down the Isis this term in preparation for Torpids. I'm excited to take part in the Telethon and am looking forward to speaking to alumni about their time at LMH and life after graduation.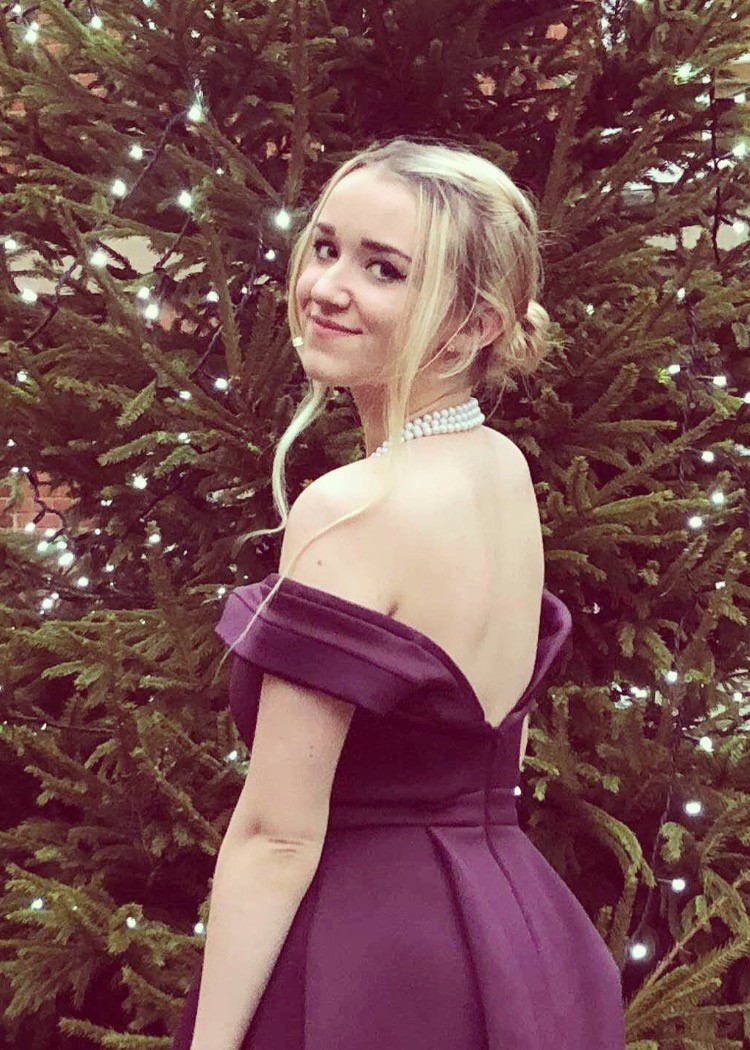 Molly
I'm Molly, a third year English student and JCR Vice President of LMH. I also work as a Peer Supporter, helping students who are encountering difficulties. In my spare time, I mentor a prospective Oxford student through the Access Oxbridge scheme, and write for That Oxford Girl, an Oxford-centric access blog.
Molly
Hi! I'm Molly, a second year English Literature student at LMH. I'm really looking forward to getting to chat to LMH alumni in the next few weeks! Even though I've been here for nearly two years (scary!) I'm still enjoying it as much as I did at the start, having been Social Backgrounds Officer last year, and continuing to be involved with LMH's student ambassador scheme!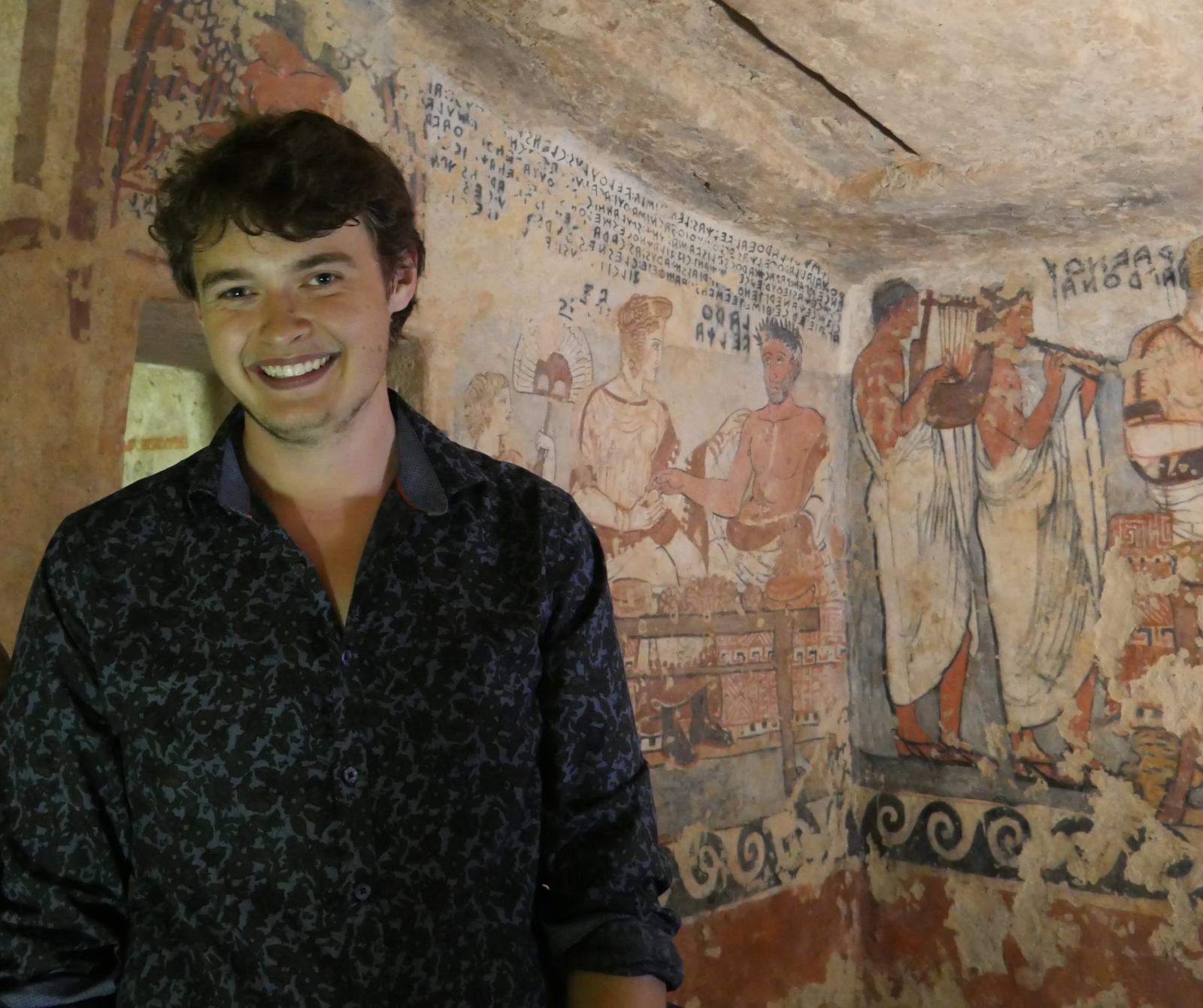 Ollie
I'm Ollie, and I'm a third year Classical Archaeology and Ancient History student at LMH. I've had a fantastic three years at LMH, and the friendly and welcoming atmosphere has made me consider LMH as my home. I'm even staying on for a Masters next year! I've been heavily involved in the JCR, having served as LGBTQA Officer and Chair of the Equalities Committee over the last year, as well as acting as a Peer Supporter in College, maintaining the welcoming nature of LMH. I am really excited to take part in telethon and learn where alumni's degrees have taken them.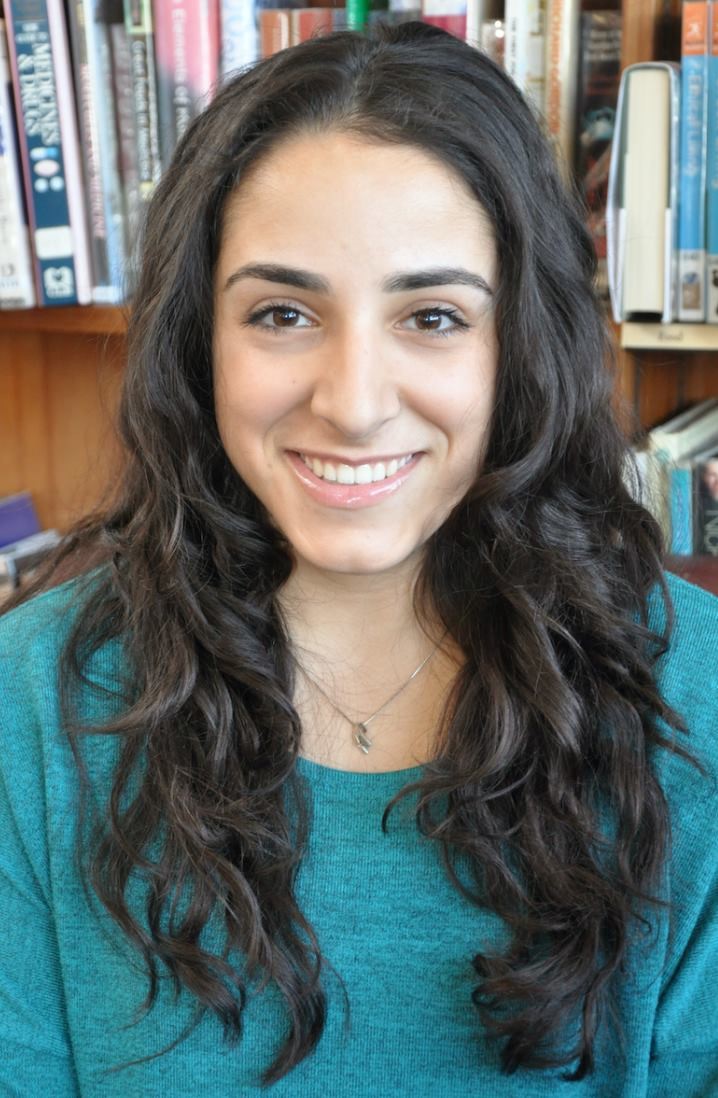 Shabnam
I'm Shabnam and I'm a second year studying French and Spanish. I've really enjoyed my time at LMH so far and have learnt a lot. I really enjoy sport and have been part of college and university teams. I'm looking forward to my year abroad next year and hope it can complement my time spent at Oxford.  I'm very excited to be taking part in the telethon campaign and hearing more about alumni experiences both during their time at LMH and since they've graduated.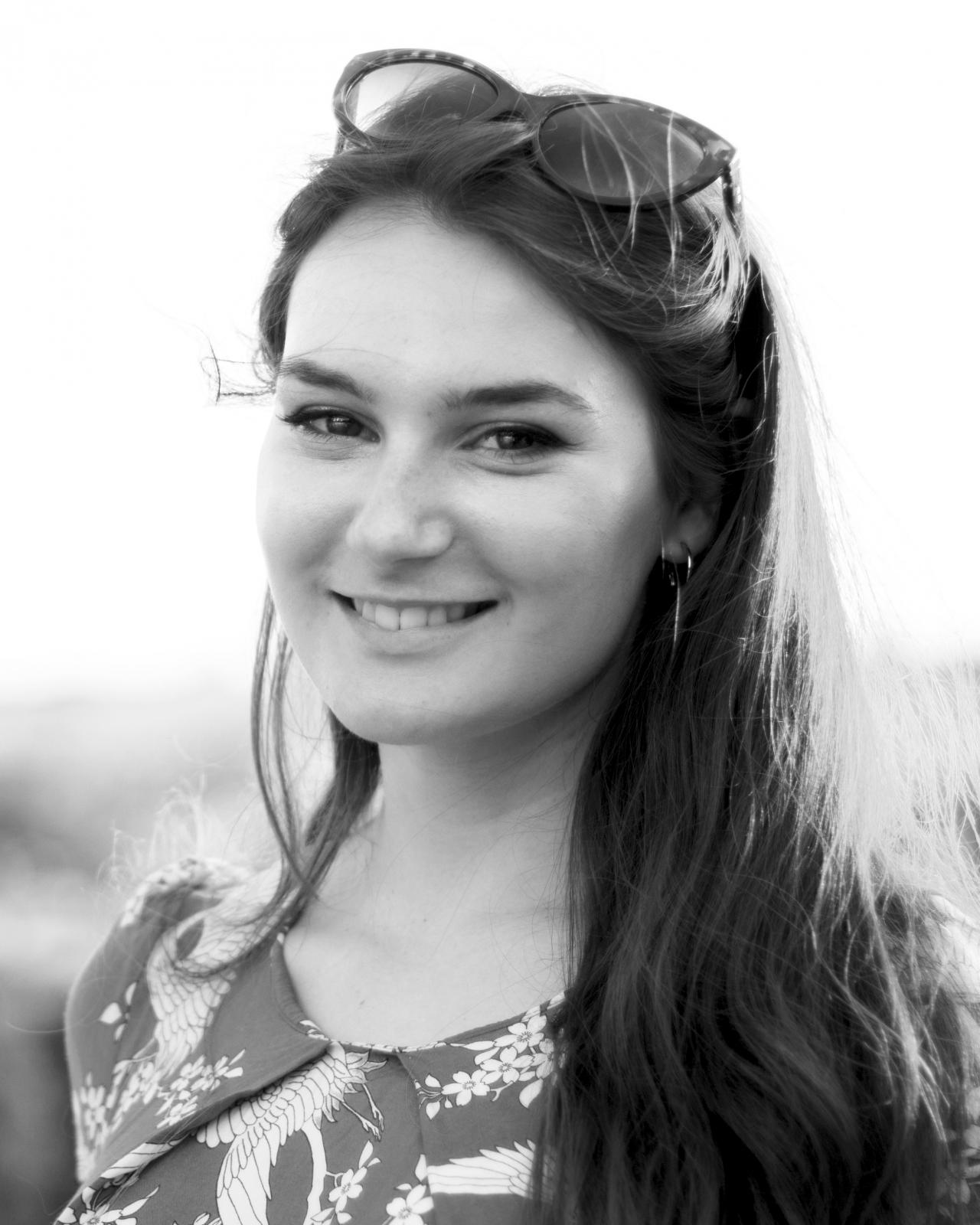 Suzy
Hello, I'm Suzy - I'm a third year Fine Artist at LMH. I've had the best 3 years at LMH and will be very sad to leave at the end of this year! I've been involved in lots of extra-curricular activities which have really made my time here special such as rowing for LMH W2 in Summer Eights and being Creative Director and Deputy Editor of the Isis Magazine. I'm really looking forward to taking part in the telethon to hear about the exciting things that alumni get up to!