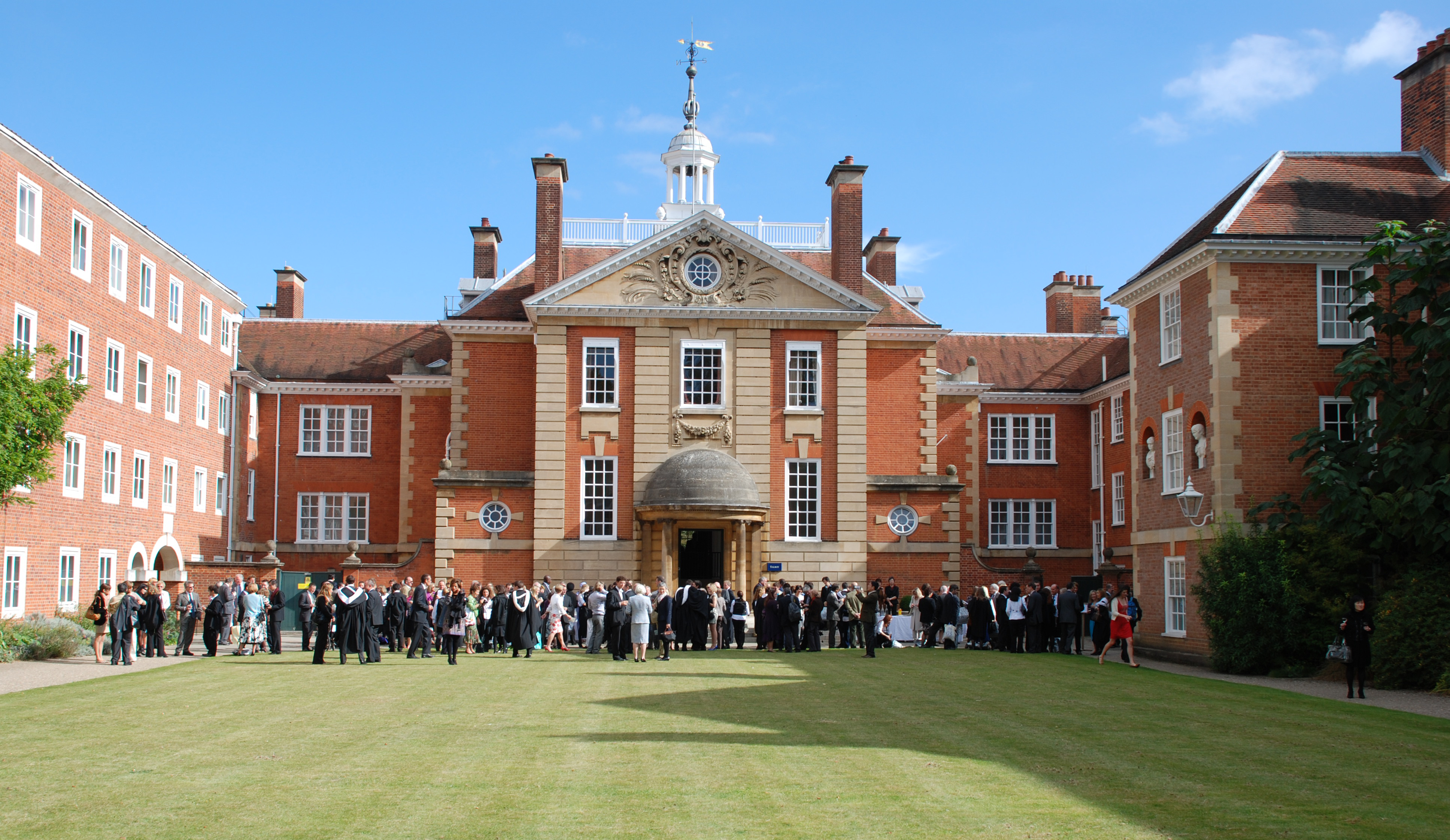 As we approach Thanksgiving and the Holiday season, it is time to reflect on the people and institutions in our lives that have helped us achieve our best. To our American alumni, we are asking if you will join the many LMH-ers who have helped the College achieve its best by making a gift towards student wellbeing this Thanksgiving.
What does LMH do to promote student wellbeing?
Time and time again, we have proven that supporting students' wellbeing is an essential component of their educational journey. This is why we have welcomed Dr Nicole Jones as the first Head of Wellbeing among Oxford Colleges. Nicole has a background as a clinical psychologist and will act as a dedicated port of call for students with mental health or non-academic concerns. This includes:
referring students to counselling services and mental health resources;

promoting emotional and physical wellbeing with Welfare Weeks and other initiatives;

helping students access financial support in times of hardship;

creating resources to improve the academic wellness of our students.
What impact can my gift have?
As one of the poorest Colleges, we have to be smart and creative when allocating resources. We know that investing in our students' wellbeing is the right thing to do, and we are asking you to help us achieve the next stages of our student wellbeing strategy. 
With 100 gifts of $200 from our alumni this November, we could support the physical health of our students by replacing old fitness equipment in the College gym. 
Each gift of $500 could train a student peer supporter to work alongside Nicole.
$1,000 could fund a Welfare Week for students in College, with sessions from professionals in health, fitness, meditation, and other wellness activities.
How can I give?
If you are a resident of the USA, you can give to LMH via Americans for Oxford, Inc. (AFO).
AFO is the University's primary charitable organisation in North America, and has been determined by the United States Internal Revenue Service to be a tax-exempt public charity with 501(c)(3) status. To make a single or recurring donation to LMH via AFO, please contact them directly or use their online giving form.
If you would like your gift to be directed to our Wellbeing Fund, please note this in the 'Further Information' field.
When you've made your gift you will receive email confirmation from AFO. There can be a delay in LMH receiving notification of new gifts, but acknowledgement from the College will follow within a few days.