Tell me more...
This day provides an excellent opportunity for students to explore what it is like to study Law at The University of Oxford, and in particular at Lady Margaret Hall, and how to go about applying for such a course. The day will include a variety of sessions including an Admissions talk, a tour of the College by current Law Undergraduates, a free lunch and Taster Workshops led by Prof Alexandra Braun and Prof Sanja Bogojevic.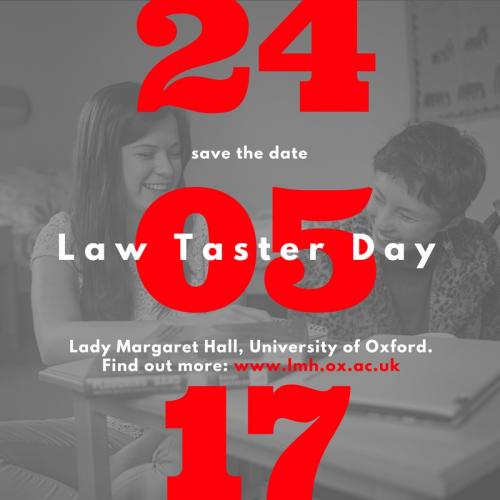 Who can come?
We welcome students who are interested in studying Law or Law with Law Studies in Europe in Oxford and have a strong academic record. They do not need to be studying Law A Level (or equivalent) in order to attend nor do we require any prior knowledge in law.
How can I apply?
Applications are now closed for our Law Taster Day. Stay tuned for more tasted day opportunities in the future!