For students interested in Classics (and its joint schools), Classical Archaeology and Ancient History (CAAH), and Ancient and Modern History (AMH).
Tell me more…
Are you interested in the Ancient World and how it can be studied at University? Then our Taster Day is perfect for you. This day provides an excellent opportunity to explore what it is like to study a Classical subject at Oxford, and in particular at Lady Margaret Hall, and how to go about applying for such a course. It will include a variety of sessions, including the chance to speak to current students and listening to a talk about the application process. You will also take part in two workshops with our LMH Classics Tutors and, after lunch, will visit the Ashmolean Museum for two further workshops (including a hands-on session working with Greek vases) and a tour.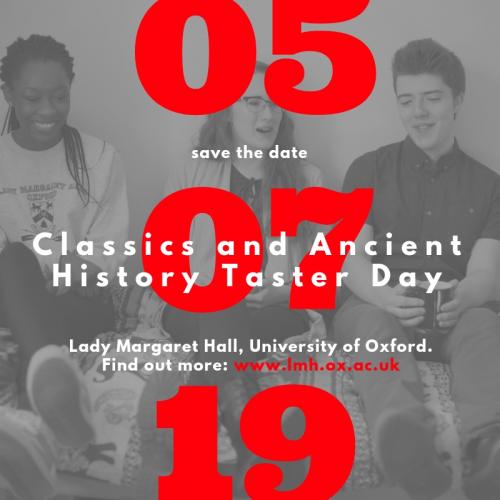 Who can come?
We welcome any Year 12 student who is interested in the Ancient World and has a strong academic record. You do not need particular previous knowledge in any area of Classical studies, including languages.
How can I apply?
Applications are now open! The deadline to apply is by the 31st of May, 12pm.