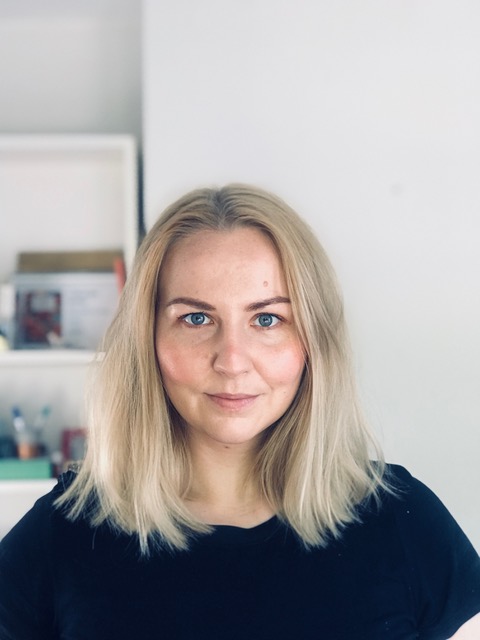 Research interests
I recently completed a PhD on supermodern spaces in contemporary British and Canadian women's writing (University of Innsbruck) as part of a reconsideration of Marc Augé's (2007) concept of supermodernity through a feminist intersectional lens. I am particularly interested in contemporary women's writing, feminist theory and gender studies, and I am on the executive committee of the Contemporary Women's Writing Association (CWWA) and the Feminist and Women's Studies Association (FWSA).
Teaching
I teach German language and literature to undergraduates, including Paper I, various seminars for second years (Germany and Austria as postcolonial nations, transnational literature, contemporary women writers, Afro-German women's writing), as well as preparing finalists for their oral exam and the Essay in German.
Selected publications
"Long Thoughts With Aritha van Herk. An Interview." Contemporary Women's Writing 14.1, 2020. (Forthcoming)
"Toward a Feminist Archival Ethics of Accountability: Researching with the Aritha van Herk Fonds." Special Issue "Resurfacing: Women Writing across Canada in the 1970s/ Refaire surface: écrivaines canadiennes des années 1970", eds. Kirsty Bell, Andrea Beverly, Andrea Cabajsky, Christl Verduyn, Studies in Canadian Literature 44.2, 2019. 
"Of Grim Witches and Lady-Devils: Rich Women in Literature and Film." Special Issue "Rogues in Texts; Texts as Rogue (Roguery in Literature and Film)", eds. Vanja Polic and Aritha van Herk, Text Matters 9, 2019. Open Access: https://content.sciendo.com/view/journals/texmat/9/9/article-p50.xml
"The Embassy of Cambodia". The Literary Encyclopedia. First published 12 June 2017.
"You cannot imagine how much I long to have a house, a room, or two, a cave of my own" – Home and Rooms in Jean Rhys's Wide Sargasso Sea, "Outside the Machine" and "Sleep It Off Lady". Peer English: A Journal of New Critical Thinking 9. 2014. 12-25.