Contact Details
Role: Departmental Lecturer and Organising Tutor in Music at LMH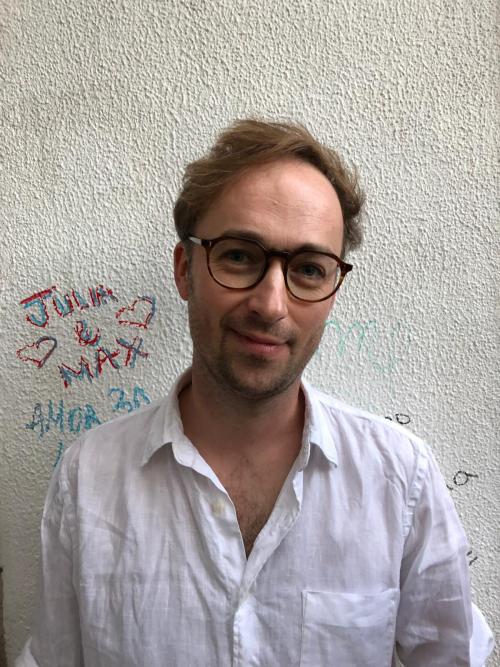 Biography
I am an ethnomusicologist who studies algorithms and AI in the global south. I am currently writing a book - Journeys of Love: Kashmiris, Music, and the Poetics of Migration - which explores questions of value and exchange among musicians in Pakistan-controlled Kashmir and the Kashmiri diaspora. I was previously a lecturer in ethnomusicology at King's College London, and my previous positions include a British Academy Postdoctoral Fellowship, also at King's, and a Stipendiary Lectureship in Music at Magdalen College, Oxford. My DPhil in Music was completed at St John's College, Oxford.
I am also a practicing musician, having recorded and toured extensively around the world with the Oxford indie-folk band Stornoway. Along with the band's bassist, Oli Steadman, I went on to establish the music tech platform Tigmus (This is Good Music), which uses data and analytics to match artists with venues.
Research Interests
I am interested in the topics of music and migration, multiculturalism, South Asia, Islam, and algorithms and AI. The current research project looks at how algorithms and AI are shaping musical creativity and value in the Global South.
Teaching
I teach a range of undergraduate and graduate courses, including music and migration, music and Islam, and digital music cultures. I welcome prospective PhD applicants in these areas.
Selected Publications
Hodgson, T. 2021. 'Spotify and the Democratization of Music'. Popular Music Vol. 40, forthcoming.
Hodgson, T. 2020. 'AI: More than Human'. Sound Studies 6:1.
Hodgson, T. 2016. 'Music Festivals in Pakistan and England' in Karin van Nieuwkerk, Mark LeVine, Martin Stokes (eds.), Islam and Popular Culture, Austin, Uni. Texas Press.
Hodgson, T. 2014. 'Le mela de Bradford', Les cahiers d'ethnomusicologie, Special Issue on Festivals Vol. 27.
Hodgson, T. 2012. 'Multicultural Harmony? Pakistani Muslims and Music in Bradford', in, Kamal Salhi (ed.), Music, Culture and Identity in the Muslim World: Performance, Politics and Piety, London: Routledge, in press.