Contact details
Title: Director of the Oxford Study Skills Centre at Lady Margaret Hall
Role:
Researching and teaching study skills to all students who ask for help; writing and publishing resources for student learning; training tutors to engage with and use study skills in their own teaching; outreach and access. Also teaching and researching early British History, and publishing research on twelfth century Northumberland, supervising postgraduate who wish to focus on hagiography, medieval Northumbria, or medieval Latin biographical texts. In 2014 I was awarded the student-led OUSU teaching award for my work in this field, and was nominated again in 2018.
Email: margaret.coombe@lmh.ox.ac.uk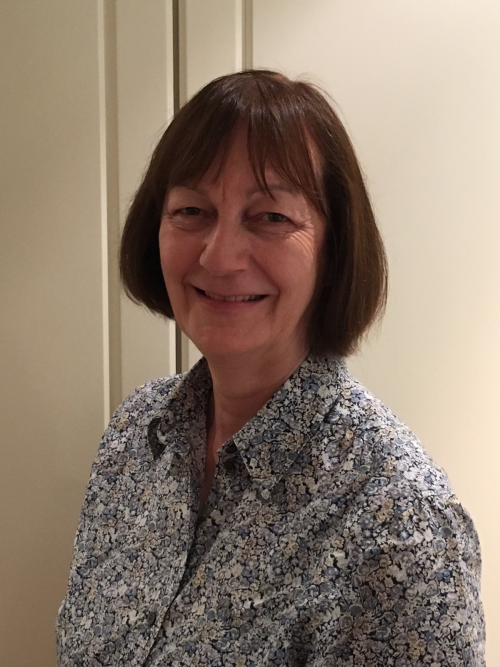 Biography
I have worked in finance in the City of London, started up two successful businesses in education and now work in Oxford, teaching and researching in history and in study skills.
Research interests
I constantly research teaching methods and theories to be applied where appropriate in my teaching. My historical research focuses on the religious history of the north of England, especially on Latin manuscripts of saints' lives produced in the twelfth century in Durham and the subsequent dissemination of the cults of those saints. In 2015, I organized a well- attended conference on Northern English Saints, 600-1500 at Lady Margaret Hall in collaboration with colleagues from the departments of English at Warwick and Oxford Universities. The resulting volume, Saints of North East England 600-1500, published by Brepols in 2017, also contained my paper 'What a Performance: The Songs of St Godric in the Earliest Manuscripts'. A collaborative edition of the French Life of St Godric, edited jointly with Tony Hunt and Anne Mouron, appeared in 2019.
Forthcoming publications include Reginald of Durham's Life of St Godric of Finchale, a text and translation with notes and commentary (with OMT for OUP, due 2021), and an article for a further Brepols volume on northern saints, due 2021.
I frequently review books for the English Historical Review.
Teaching
I teach British History I and supervise postgraduate students. Study skills tutorials are tailored to each individual, covering most disciplines and including such matters as time management, reading skills, essay writing, how to argue your point, tutorial essays, answering the question, note-taking, revision and planning. I also offer group sessions, teach skills for teachers and write and publish online resources for students.
Publications
Coombe, Mouron and Whitehead, Saints of North East England 600-1500 (Brepols 2017). Coombe, Hunt and Mouron, A French Life of St Godric (A-NTS, 2019).