Role: Stipendiary Lecturer in English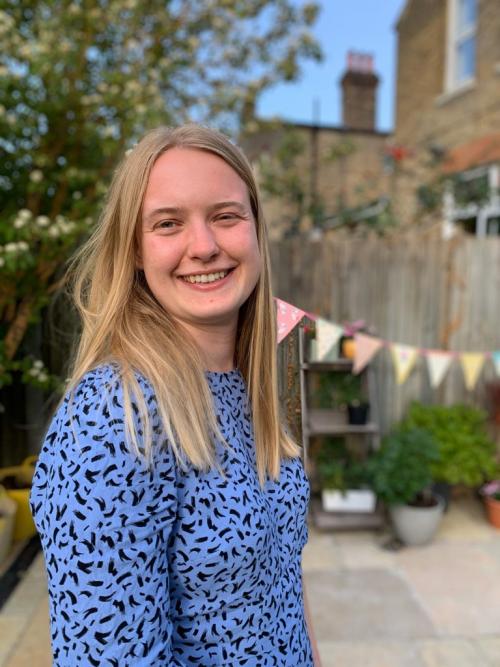 Biography
I completed my DPhil on 'Experiments with Realism in Contemporary Feminist Theatre in Britain' in 2021 at Jesus College, Oxford. My thesis won the Swapna Dev Memorial Book Prize for the (joint) best thesis submitted to the Oxford English Faculty in that year. I completed my MSt in English: 1830-1914 at Oxford in 2016. Previously, I studied at Harvard University and Girton College, Cambridge. I am committed to widening access to higher education and, in addition to my role at LMH, I work at St John's College in the Access & Admissions team. Alongside my teaching and research, I am also a playwright and theatre critic.
Research interests
My research focuses on the relationship between theatrical form and politics in modern and contemporary British theatre. I am currently writing book chapters on the experimental forms of the playwrights Alice Birch and Ella Hickson, and revising my DPhil thesis for publication. Creatively, I am interested in adapting Greek drama. From 2017-2021, I collaborated with theatre practitioners, theatre partners and researchers in the Classics Faculty to produce a contemporary reimagining of Euripides' fragmentary tragedy, Andromeda, which was funded by the Humanities Cultural Programme and Arts Council England.
Teaching
I teach first-year English undergraduates at LMH Paper 1 (Introduction to English Language and Literature) and Paper 4 (Literature in English from 1910 to the present). I also teach visiting students and supervise dissertations on modern and contemporary drama across the University of Oxford. I have taught Paper 3 (Literature in English from 1830-1910) to first year undergraduates at Wadham.