Contact details
Email: garry.brown@bioch.ox.ac.uk
Telephone number: 01865 226027
Role: Lecturer in Biochemistry and Medical Genetics; Emeritus Fellow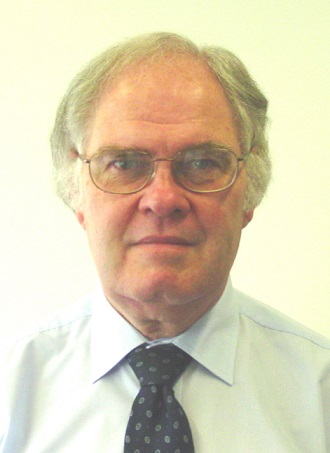 Biography
I was a University lecturer in the Department of Biochemistry and Tutor in Biochemistry at LMH from 1989 until 2014. I was also an Honorary Consultant in Medical Genetics at the Churchill Hospital over the same period. Prior to these appointments, I was a senior lecturer in the Department of Paediatrics in the University of Melbourne, Australia.

Although I formally retired from my University position in 2014, I am still chairman of the course committee which organises the teaching of Biochemistry and Medical Genetics for the first BM examination in Medicine. I continue to give the lectures, seminars, and practical classes for the sections of this course on metabolism and subcellular organisation.

In 2007 and 2013 I was chosen by the University for a Teaching Excellence Award for my contribution to teaching in the Medical Sciences Division.
Research interests
My research was focused on early onset mitochondrial disease, including disorders of both mitochondrial biogenesis and substrate oxidation. Within this group of diseases, I have a particular interest in Leigh syndrome, a subacute neurodegenerative condition which develops during infancy or early childhood and which can result from a wide range of different underlying biochemical and genetic defects. Two causes of Leigh syndrome, pyruvate dehydrogenase deficiency and cytochrome oxidase deficiency, have been major areas of study. After retiring from the University, I moved part of my laboratory to the Churchill Hospital to continue some diagnostic work for the NHS until it could be taken over by the routine molecular genetics laboratory.  Once this transfer is completed, I plan to retire from the NHS as well.
Selected publications
 'A founder mutation in PET100 causes isolated cytochrome oxidase deficiency in Lebanese individuals with Leigh Syndrome', (with S C Lim, K R Smith, D A Stroud et al), 2014, Am J Hum Genet 94, pp.209-222
'Variant non ketotic hyperglycinemia is caused by mutations in LIAS, BOLA3 and the novel gene GLRX5', (with Baker P R, Friederich M W, Swanson M A et al), 2014, Brain 137, pp.366-379
'SURF1 deficiency: a multi-centre natural history study' (with Wedatilake Y, Brown R, McFarland R et al), 2013, Orphanet J Rare Dis 8, 96, Epub
'Reversible infantile respiratory chain deficiency is a unique, genetically heterogeneous mitochondrial disease', (with J Uusimaa, H Jungbluth, C Fratter, et al), 2011, J. Med. Genet. 48, pp.660-668
'Further delineation of pontocerebellar hypoplasia type 6 due to mutations in the gene encoding mitochondrial arginyl-tRNA synthetase, RARS2', (with E Glamuzina, R Brown, K Hogarth, et al), 2012, J. Inherit.Metab.Dis. 35, pp.459-467
 'An RMND1 mutation causes encephalopathy associated with multiple oxidative phosphorylation complex deficiencies and a mitochondrial translation defect', (with J A Antonicka, E Lalonde, T Nishimura, et al), 2012, Am. J. Hum. Genet. 91, pp.737-743