Contact details
Email: dilar.dirik@lmh.ox.ac.uk
Role: Joyce Pearce Junior Research Fellow (Lady Margaret Hall and Refugee Studies Centre)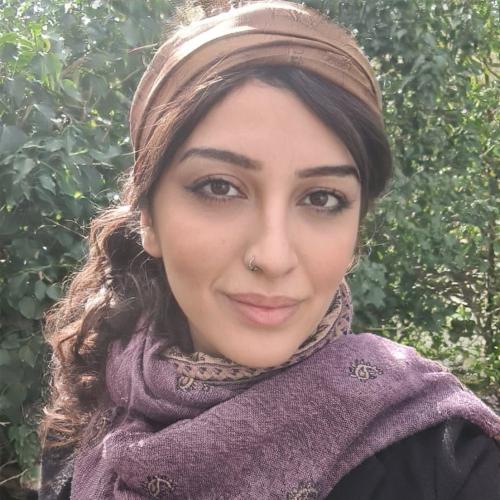 Biography
Dr Dilar Dirik is the Joyce Pearce Junior Research Fellow at Lady Margaret Hall, University of Oxford, a post held in conjunction with the Refugee Studies Centre at the Oxford Department of International Development. She holds a PhD in Sociology from the University of Cambridge. Building on her past work on revolutionary women's struggles, freedom concepts and radical democracy in Kurdistan, her research looks at two timely issues around displacement in the Middle East region. Her first project considers layers of statelessness and self-determination by focusing on autonomously-run refugee camps in the majority Kurdish regions of Iraq and Syria and the different ways in which they relate to local self-declared self-governing institutions. What can we learn about democracy beyond the nation-state by looking at alternative practices of self-determination that challenge dominant international structures? Secondly, Dilar researches women's quests for justice in the aftermath of the violence inflicted by the so-called Islamic State group. In general, she is interested in investigating the intersections between state/statelessness, knowledge, and power from feminist, revolutionary and non-state/indigenous perspectives. Her book (The Kurdish Women's Movement: History, Theory, Practice) is a feminist ethnography of the Kurdish women's liberation movement.
Research interests
Middle East politics and society, revolution, feminism, radical democracy, forced displacement, self-determination and political violence.
Teaching duties
Dilar has taught the modules "Statelessness: Politics, Knowledge, Resistance" and "Gendering War, Violence and Resistance" on the MSc in Refugee and Forced Migration Studies. She also supervises several graduate student theses at the Oxford Department for International Development.
Selected publications
Dirik, D. (2023). The Mekap - The "terrorist shoe" that defeated ISIS, in Symbolic Objects in Contentious Politics , ed. Abrams, B. and Gardner, P.R. Symbolic Objects in Contentious Politics (University of Michigan Press). https://doi.org/10.3998/mpub.11722857
Dirik, D. (2023). El Moviment De Dones Del Kurdistan: Història, Teoria I Pràctica (Manresa: Tigre de Paper).
Dirik, D. (2022) The Kurdish Women's Movement: History, Theory, Practice (London: Pluto Press).
Dilar Dirik (2021) Stateless citizenship: 'radical democracy as consciousness-raising' in the Rojava revolution, Identities: Global Studies in Culture and Power, DOI: 10.1080/1070289X.2021.1970978
Dirik, D. (2021). Understanding the Resistance: Researching Kurdish movements in Europe – while doing no harm [Online]. The Sociological Review. https://doi.org/10.51428/tsr.jqxu7319
Dirik, Dilar (2020) Only With You Thus Broom Will Fly: Rojava, Magic, and Sweeping Away the State Inside of Us, in "Deciding for Ourselves: The Promise of Direct Democracy" (Edinburgh: AK Press), p. 199-229.
Dirik, D. (2018) Overcoming the Nation-State: Women's Autonomy and Radical Democracy in Kurdistan in Gendering Nationalism: Intersections of Nation, Gender and Sexuality in the 21st Century, ed. Mulholland, J., Montagna, N, and Sanders-McDonagh, E. (Basingstoke: Palgrave).
Dirik, D. (2018) The Revolution of Smiling Women: Stateless Democracy and Power in Everyday Life in Rojava in Routledge Handbook of Postcolonial Politics, ed. Shilliam, R., and Rutazibwa O. (Abingdon: Routledge).
Selected online talks:
"Women's Justice-Seeking in the Context of Political Violence" (Lady Margaret Hall, University of Oxford, 2021)
"Kurdish women's knowledge of the state: from the guerrilla to the refugee camp" (Refugee Studies Centre, University of Oxford, 2020)