Contact details
Email: xon.de-ros@lmh.ox.ac.uk
Telephone number: 01865 284081
Role: Rhodes Trust D M Stewart Fellow and Tutor; Professor in Modern Spanish Studies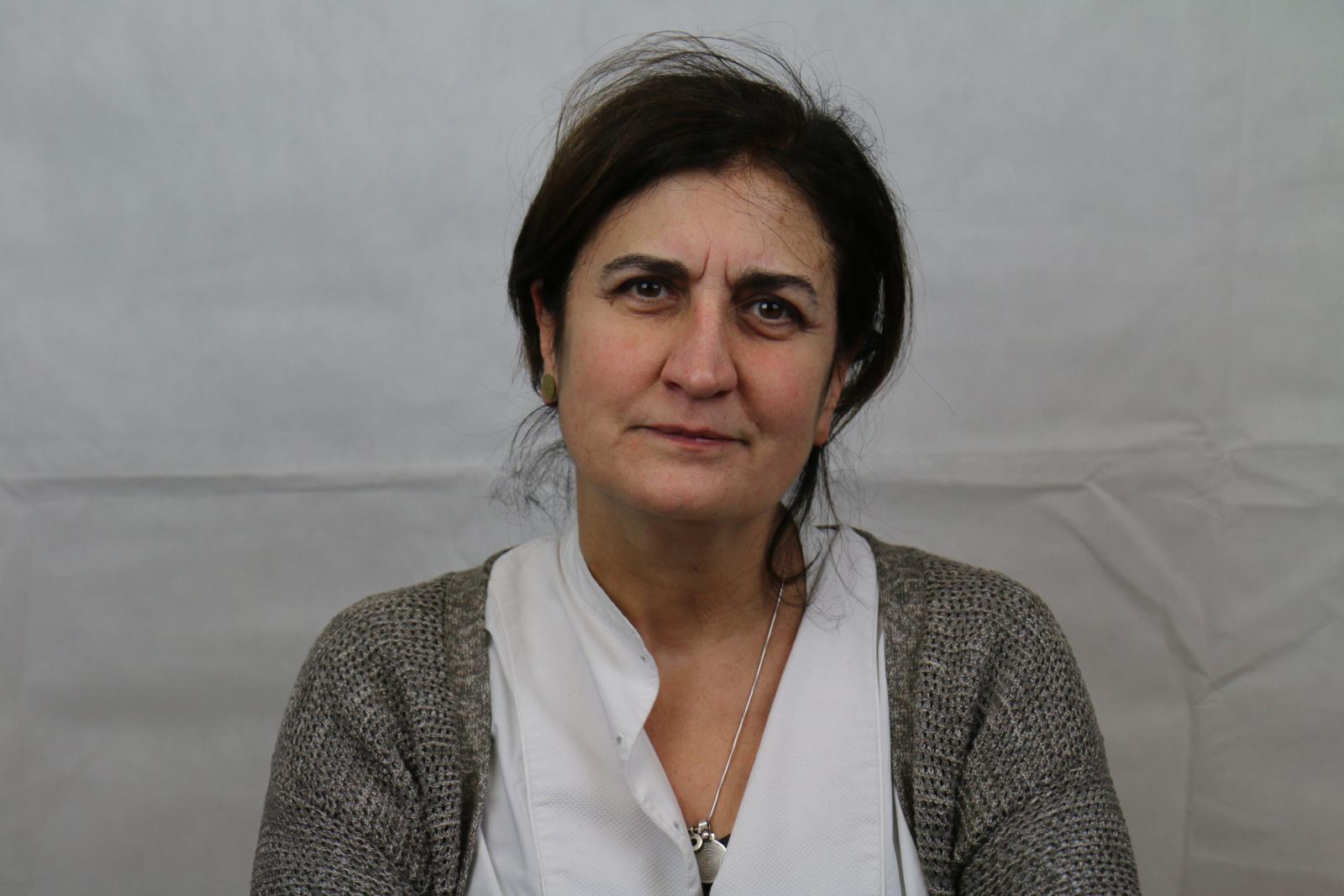 Biography
I studied in Barcelona, my birthplace, and did my DPhil at Oxford. I was a lecturer at London (Birkbeck and KCL) before taking on the post in the Faculty of Medieval and Modern Languages at Oxford in 2006. At the moment I am the Chair of the Spanish Sub-Faculty, and the co-convenor of the graduate seminar 'Spaces of Comparison'.
Research interests
My research has a strong interdisciplinary dimension bringing together literature, cinema and visual arts. Areas of expertise are Spanish Modernist poetry and visual arts, cultural history of twentieth century Spain; comparative literature; women's studies and cinema. For the next five years my research will continue to focus on aspects on the interrelation between texts and the social and physical environment, drawing on the basis set in my recent monograph on the treatment of landscape in modern Spanish poetry.
Teaching
Through my teaching I seek to encourage a sense of the importance of cultural exchange and international collaboration. I teach on all topics pertaining to the preliminary course in Modern Languages and to peninsular Spain modern period and modern peninsular authors (19th to 21st centuries) for graduates and undergraduates at Oxford. I also teach language on a regular basis to all my students.
Some of the courses I teach are: The poetry and theatre of García Lorca; Modern Spanish women writers; Modernism and Avant-grade; The poetry of Antonio Machadol European Cinema.
Courses
Selected publications
I have published monographs, edited volumes and articles in my field; some of my projects have been awarded major prizes, such as AHRC and Leverhulme. Among the most recent publications:
'María Blanchard and the Ideology of Primitivism', Bulletin of Spanish Studies, XCV.5 (2018) https://doi.org/10.1080/1453820.2018.1497324
'Poeta en Nueva York: Lorca's Soledad Confusa', Modern Language Review, 114. 2 (2919), 259-73.
 'Emblematics in Antonio Machado's Poetry', Bulletin of Spanish Studies, XCV; 9-10 (2018),  https://doi.org/10.1080/1453820.2018.1548752
The Cultural Legacy of María Zambrano, co-edited with Daniela Omlor (Oxford: Legenda / Studies in Hispanic and Lusophone Cultures 24, 2017 
The Poetry of Antonio Machado: Changing the Landscape (Oxford and New York: Oxford University Press, 2015)
A Companion to Spanish Women's Studies, co-edited with G.Hazbun (London: Boydell and Brewer/Tamesis, 2011) 
'Ciencia y Mito en Llanto por Ignacio Sánchez Mejías', La construcción de la identidad pedagógica española, R. Sánchez García (Coord) (Granada: Sintesis 2015), pp. 149-66.
 'El público y el carnaval del cine', in Literatura y compromiso: Federico García Lorca y Miguel Hernández, Remedios Sánchez García y R. Martínez López (Coords) (Madrid: Visor, 2011) pp. 175-88.
'Et in Arcadia ego: la melancolía del jardín modernista' in Paisaje y Melancolía, Diego Romero de Solís e Inmaculada Murcia Serrano (Coords) (Sevilla: Secretariado de Publicaciones, Universidad de Sevilla, 2011), pp. 319-42.
'Tácticas de incursión de la mujer en la vanguardia: el caso de María Blanchard',Catalogue of the exhibitions: María Blanchard Cubista (22 June- 16 Sept. 2012 Fundación Botín, Santander) and María Blanchard: Retrospectiva (16 October- 25 February, 2012-13 Museo Nacional Centro de Arte Reina Sofía, Madrid), pp. 95-105.
'Aporia and Spectrality in La tierra de Alvargonzález', Neophilologus (2014) 98.4, pp. 565-79.
'Poets under the influence: Antonio Machado and Jorge Luis Borges' Bulletin of Spanish Studies, XC. 6 (July 2013), pp. 993-1009.
'La de Bringas, c'est moi': Galdós' Debt to Mesonero Romanos', Bulletin of Spanish Studies, Special Issue / Festchrift for Prof Alex Longhurst (2011), vol 88. 7, pp 73-84.
'Lorca in Cinema' in A Companion to Federico García Lorca, ed. Federico Bonaddio (London: Tamesis/Boydell & Brewer, 2007), pp. 101-14