Contact details
Email: nigel.arden@ndorms.ox.ac.uk
Telephone number: 01865 737859
Role: Professor of Rheumatology and Consultant Rheumatologist / Deputy Director: Centre for Sport, Exercise & Osteoarthritis Research Versus Arthritis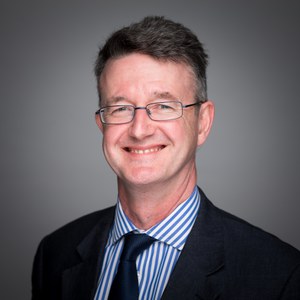 Biography
Nigel Arden trained at St Thomas's Hospital, London, where he also completed four years of research into the genetics of osteoporosis. During this time, he gained an MSc in Epidemiology and an MD. He moved to the South Coast in 1996 and in 1998 spent six months as Visiting Assistant Professor in Epidemiology at the University of San Francisco. In February 2000 he commenced as Consultant Rheumatologist at Southampton General Hospital, and Senior Lecturer in Rheumatology at the University of Southampton. In April 2008 Nigel moved to his present post as Professor in Rheumatic Diseases and Consultant Rheumatologist, NDORMS, University of Oxford.
Research interests
My research interests focus on the Epidemiology of Osteoarthritis and Osteoporosis.

My research started in the aetiology of diseases, particularly genetics, but has now moved into the field of treatments and prevention of disease at a population based level. I have worked with a number of European and International Bodies who produce guidelines for management, but also looking at implementation policies. The award of the Centre for Sport, Exercise & Osteoarthritis Research Versus Arthritis has dramatically increased the PPI component of my research agenda as I am now researching the effects of sport and exercise in new groups including adolescents, recreational and professional sports-players, both current and retired.
Teaching
I have supervised over 20 PhD and MSc students within NDORMS; Oxford, Southampton and Manchester Universities and I have regularly examined on behalf of the University. I am a College Adviser to students at LMH and I regularly teach students on a one-to-one basis in clinic and offer additional tutorials if required outside this setting.
Courses taught
Selected publications
I have written over 400 academic papers, edited 7 books and regularly present my research at international conferences.
Arden NK, Perry TA, Bannuru RR, Bruyère O, Cooper C, Haugen IK, Hochberg MC, McAlindon TE, Mobasheri A, Reginster JY. Non-surgical management of knee osteoarthritis: comparison of ESCEO and OARSI 2019 guidelines. Nat Rev Rheumatol. 2021 Jan;17(1):59-66. doi: 10.1038/s41584-020-00523-9.

Bayliss, L. E., D. Culliford, A. P. Monk, S. Glyn-Jones, D. Prieto-Alhambra, A. Judge, C. Cooper, A. J. Carr, N. K. Arden, D. J. Beard and A. J. Price (2017). "The effect of patient age at intervention on risk of implant revision after total replacement of the hip or knee: a population-based cohort study." Lancet 389(10077): 1424-1430