Contact details
Email: nigel.arden@ndorms.ox.ac.uk
Telephone number: 01865 737859
Role: Professor of Rheumatology and Consultant Rheumatologist / Deputy Director: Centre for Sport, Exercise & Osteoarthritis Research Versus Arthritis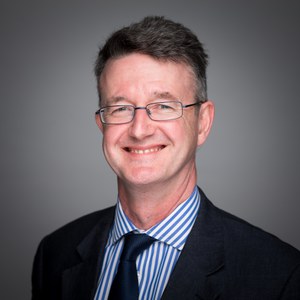 Biography
Nigel Arden trained at St Thomas's Hospital, London, where he also completed four years of research into the genetics of osteoporosis. During this time, he gained an MSc in Epidemiology and an MD. He moved to the South Coast in 1996 and in 1998 spent six months as Visiting Assistant Professor in Epidemiology at the University of San Francisco. In February 2000 he commenced as Consultant Rheumatologist at Southampton General Hospital, and Senior Lecturer in Rheumatology at the University of Southampton. In April 2008 Nigel moved to his present post as Professor in Rheumatic Diseases and Consultant Rheumatologist, NDORMS, University of Oxford.
Research interests
My research interests focus on the Epidemiology of Osteoarthritis and Osteoporosis. I am based in the Botnar Research Centre, at the University of Oxford with additional sessions at the MRC Lifecourse Epidemiology Unit at the University of Southampton. I have performed several large multicentre clinical trials to define the benefit of Intra-Articular Therapies in the treatment of Knee OA. I have also been part of EULAR and OARSI working groups to produce new definitions and treatment guidelines for disease.

Expanding research programmes are based around:
The complex genetic and environmental influences on Osteoarthritis and more importantly their interaction
The epidemiology of knee and hip Osteoarthritis
The epidemiology and survival of total joint replacements in Osteoarthritis
The role of sport and exercise in Osteoarthritis
Predicting outcome of patients with Osteoarthritis
Personalised medicine and prevention of chronic diseases
Teaching
I regularly teach students on a one-to-one basis in clinic and offer additional tutorials if required outside this setting. During the course of my career, I have supervised over 20 PhD students, one MD student and one Research Master's student who have now all successfully been awarded their degrees.
Courses taught