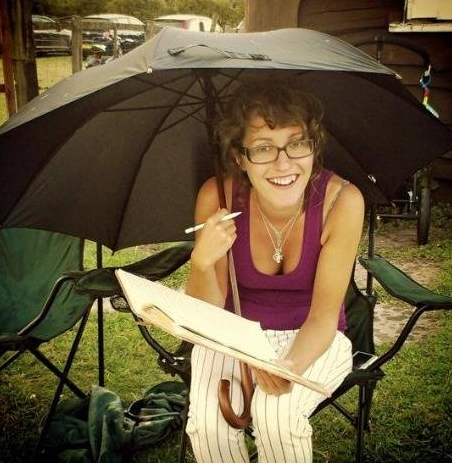 Biography
I was the Joyce Pearce Junior Research Fellow in Development Studies (Refugees and Forced Migration Studies primarily) at Lady Margaret Hall and the Oxford Department of International Development. My background is in geography, though I now conduct interdisciplinary research in to the role and value of refugee status. I teach at the Refugee Studies Centre in Oxford.
Research interests
My doctoral research focused on the cancellation of refugee status, with a particular focus on the 'ceased circumstances' Cessation Clauses that were invoked for Eritrean and Rwandan refugees. Given the timing of both invocations was far from propitious, it asks how and why the decisions to cancel these refugees' statuses were made.

My research during the Joyce Pearce Junior Research Fellowship explored the role and value of refugee status according to displaced communities themselves. In observing that refugee status is continually evolving to suit States, rather than refugees, it asked what the continuing 'value' of refugee status is for those individuals seeking protection, and durable solutions in particular. This involved ethnographic, multi-sited fieldwork with individuals of particular nationalities, primarily Eritreans, to explore their expectations and experiences of refugee status and alternative pathways to protection.
Teaching
I supervised Masters students on the MSc in Refugee and Forced Migration Studies, and taught an Options Course on Critical Approaches to Durable Solutions. I conducted undergraduate tutorials in the School of Geography and the Environment. 
Selected publications
Cole, G. (2017) 'Uganda's unsung heroes of refugee protection', Open Democracy
COLE, G. (2016) 'The role of semiotics in connecting the spaces, words and embodied experiences of refugee politics', Transactions of the Institute of British Geographers,
Cole, G. (2015) 'It makes no sense to separate refugees from economic migrants', The Independent
Cole, Georgia (2015) 'Negotiating Durable Solutions for Refugees: A critical space for semiotic deconstruction', International Journal for the Semiotics of Law.

Cole, Georgia (with E Fiddian-Qasmiyeh, C Lewis) (forthcoming) 'The role of faith-based approaches in engendering understandings of Sexual and Gender-Based Violence'. In Z Buckley, U Krause (eds) Gender, Violence and Refugee Communities, New York and Oxford: Berghahn Books.