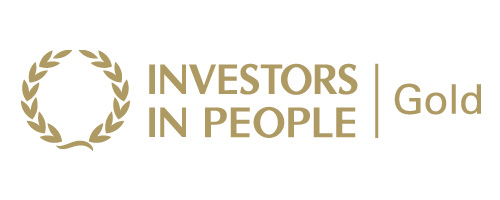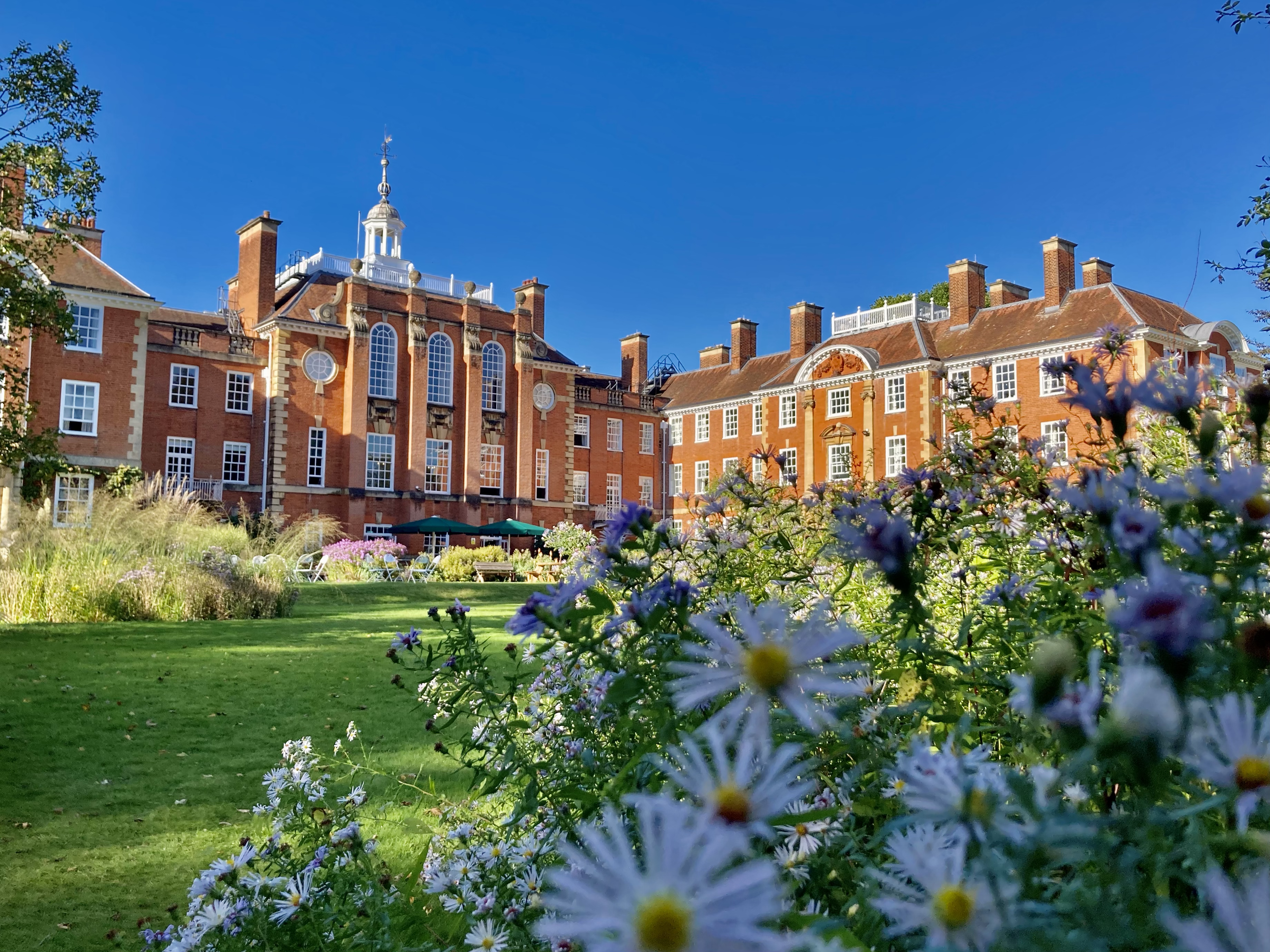 The Lodge Service
Our team of Porters are responsible for staffing the College's main reception desk and providing advice, assistance and support to students, staff and visitors to the College. They welcome visitors to the College professionally, ensuring they are dealt with appropriately on arrival. They are responsible for checking in/out students and guests and updating our accommodation software. They handle compliments and complaints effectively, involving the relevant teams as appropriate. They deal with queries from the public and guests and our own members acting as a valuable source of information on many topics.
They sort and distribute mail. Taking receipt of or directing appropriately all deliveries to the College. They ensure the safety and security of College members and buildings by remaining vigilant at all times, using CCTV and carrying out patrols; they control the site access and key systems and check fire and other safety equipment. They respond to any emergency caused by fire in a swift and prompt manner following the College's Fire Policy; this will include initiating the fire alarm and calling of emergency services if necessary and maintain written records of all alarm activities and tests. They are responsible for initial First Aid to students, staff and guests. They also manage the parking system and cycle permit scheme.
Main Purpose of Job
Staffing the Lodge and undertaking reception and security duties as directed.  Being the first point of contact for the College, providing excellent customer care and contributing to the maintenance of a safe and secure environment.
Responsible to: Lodge Manager
Liaison with:  Students, academics, staff, visitors, University Security Services and the Emergency Services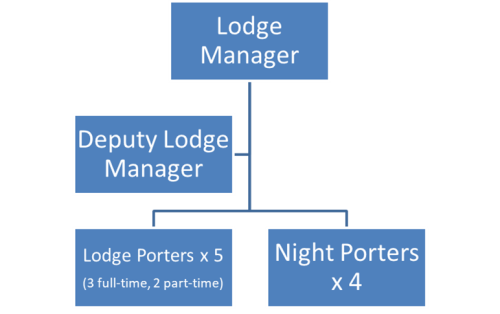 Main Tasks
Reception Duties
To provide a high level of customer service when dealing with all people arriving at College, including Staff, Students, Fellows, Conference Delegates and Visitors.  Dealing efficiently with their enquiries and providing advice, assistance and support.

Operate the Lodge telephone, email system, transfer calls, answer queries, take and deliver messages.

Full use of our software systems to enable residents, guests and meeting room users to be correctly accommodated.

Issue daily bookable car parking spaces to staff and visitors and ensure that the College's parking rules are adhered to.

To liaise with other College departments who require support from the Lodge team in processing visitors and residents.

Prepare keys and fob access for staff, students and conference guests.

Ensure the tidiness and cleanliness of the Lodge and surrounding areas at all times.

To be in uniform at all times during working hours and promote a positive perception of the College in line with the College's values.

Give a comprehensive exchange of information when changing shift.
Security and Safety
Control access to the site consistently and in accordance with College procedures. Carry out patrols of the site.

To be fully conversant with the College's alarm systems, fire, security and CCTV and respond to any incident arising.

Be able to react to emergency situations e.g. fire alarm activations or student crises.  Liaise with the emergency services when necessary.

Hold a First Aid at Work certificate and provide First Aid as required.

Report faults in accordance with College procedures.
General Duties
Be available to assist staff and guests as and when required e.g. assisting with moving items, ensuring that guest rooms or meeting rooms are correctly set up. During weekdays referring to the relevant department, but if they are unavailable providing the service.

Keep skills on all necessary computer systems up to date

Review shift, Lodge and College information regularly to provide up to date knowledge and understanding of what is going on and how College systems operate.

Sell stamps and keep accurate records of battels to students and staff.

Book punts, sporting equipment/facilities and take payment/battels accordingly.

Assist with the bike cull at the beginning of Michaelmas term.
The above is not an exhaustive list of duties and you will be expected to perform different tasks as necessitated by your changing role within the College's organisation and the overall objectives of Lady Margaret Hall.
Person Specification
Personal attributes
Reliability, honesty and trustworthiness

Excellent work ethic

Ability to develop excellent work relations in a small team

Ability to apply common sense in a variety of situations

Common sense approach to problem solving.  Sensitivity and discretion with difficult situations.

Adaptability and flexibility, willingness to fully participate in the team workload

Ability to work unsupervised
Qualifications, skills and experience
Good standard of general education

Basic computer literacy is required and training will be given in College systems.

Excellent interpersonal skills and communication skills.

Excellent organisational skills.

Customer service awareness

Ability to manage a variable workload

Ability to manage several tasks simultaneously

The self-confidence and ability to relate to and liaise appropriately with a wide range of people.

Qualified First Aider (training will be provided if required)

Security training under the Private Security Industry Act 2001 (training will be provided as necessary).
Terms and Conditions
The salary is £24,570 per annum. Normally working hours are 77 per fortnight, as per the shift roster, working 7 nights out of 14. The shift roster includes all shifts between 8.15pm and 7.15am.  The Night Porter can be flexible to cover holidays and absences, also work in the day to cover shifts at times to be mutually agreed. 
Annual leave begins on 1st October and ends on 30th September each year.  The Night Porter receives a generous annual leave entitlement. Other benefits included the option to join a University pension scheme and one free meal whilst on duty and the kitchens are open.  When the Kitchens are closed a meal allowance will be paid.
A principal aim of this College's Equal Opportunities Policy is to ensure that in the recruitment, selection, training, appraisal, development and promotion of employees, the only consideration must be that the individual best meets, or is likely to meet, the requirements of the programme or course or post.
Lady Margaret Hall is committed to provide a learning, working and social environment in which the rights and dignity of all its members are respected, and which is free from prejudice, intimidation and all forms of harassment, including bullying. We seek to ensure that no-one suffers, either directly or indirectly, as a result of discrimination.
Lady Margaret Hall has a range of family friendly policies.
To apply for this position, please complete an application form and equal opportunities monitoring form and send this by email to recruitment@lmh.ox.ac.uk, or post to the HR Office, LMH, Norham Gardens, Oxford, OX2 6QA.
Application Form PDF | Application Form Word
Equal Opportunities Form PDF | Equal Opportunities Form Word
Applicants must be eligible to work in the UK.
The post is to be filled as soon as possible. We will be accepting applications until the position has been filled.
HR Office
January 2023