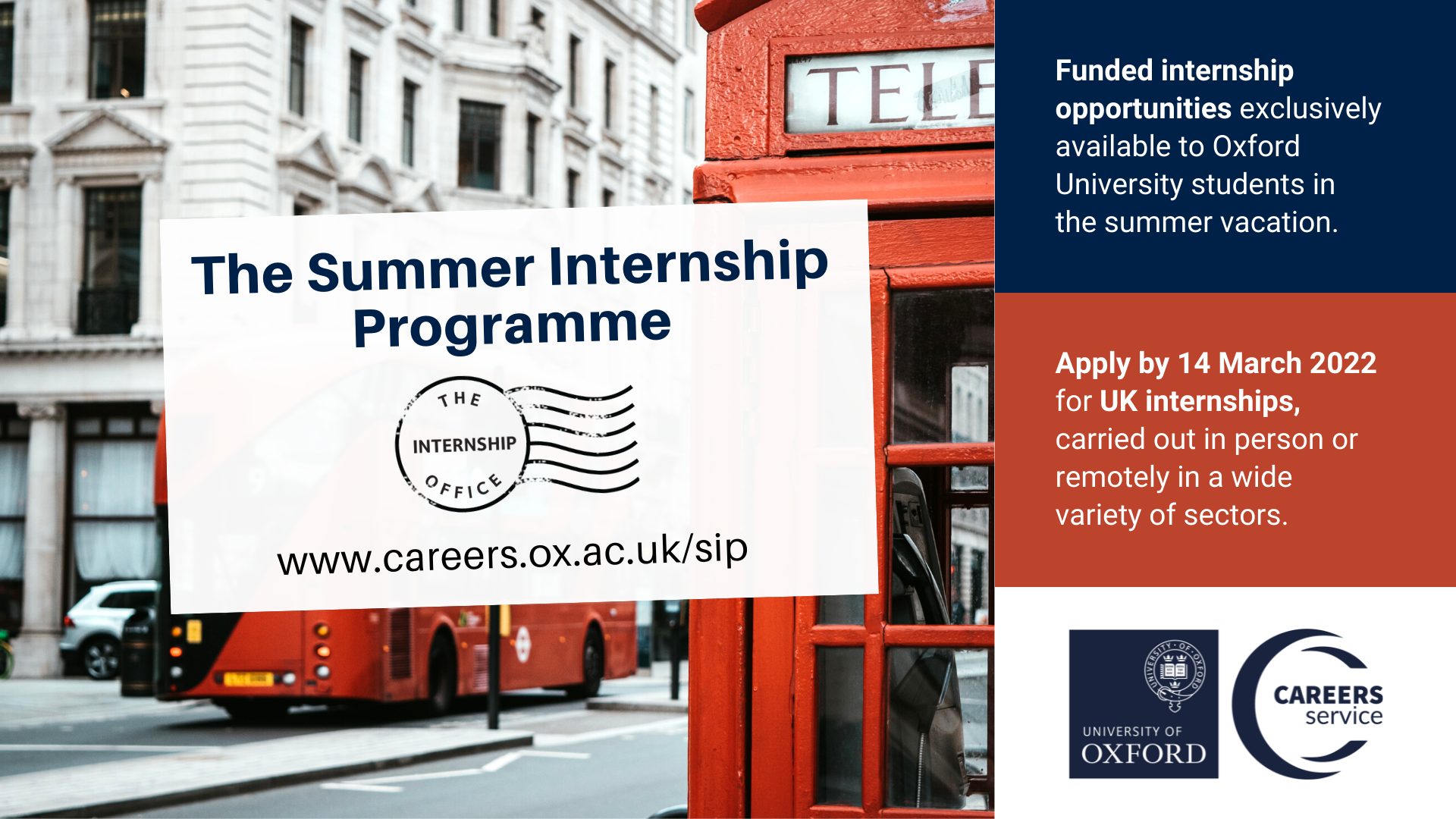 Apply now for UK summer internships available as part of the Summer Internship Programme 2022! 
There are more than 150 exciting summer opportunities in the UK currently advertised through the Summer Internship Programme 2022. 
The programme offers a mixture of in-person and remote internships of 2-12 weeks during the summer vacation (end of June-September 2022) in a wide range of sectors.  To help you navigate the different options and find the opportunity that really appeals to you, please browse the UK Summer Internship Programme Sector List.
All summer internship opportunities are open exclusively to matriculated Oxford students, and they can submit up to two applications with a one-page CV and a 600-word personal statement via CareerConnect.  
Looking for guidance with your application?
The Internship Office offers weekly 'Summer Internship Application Support Sessions' which can be booked through CareerConnect in the 'Appointments' section. During these sessions, a member of the Internship Office will provide advice on how to write a winning CV and personal statement.   
Stay up to date with the internship programmes by signing up to the Internship Office email alerts and visiting the Internship Office Facebook page. For any questions, please email internships@careers.ox.ac.uk.