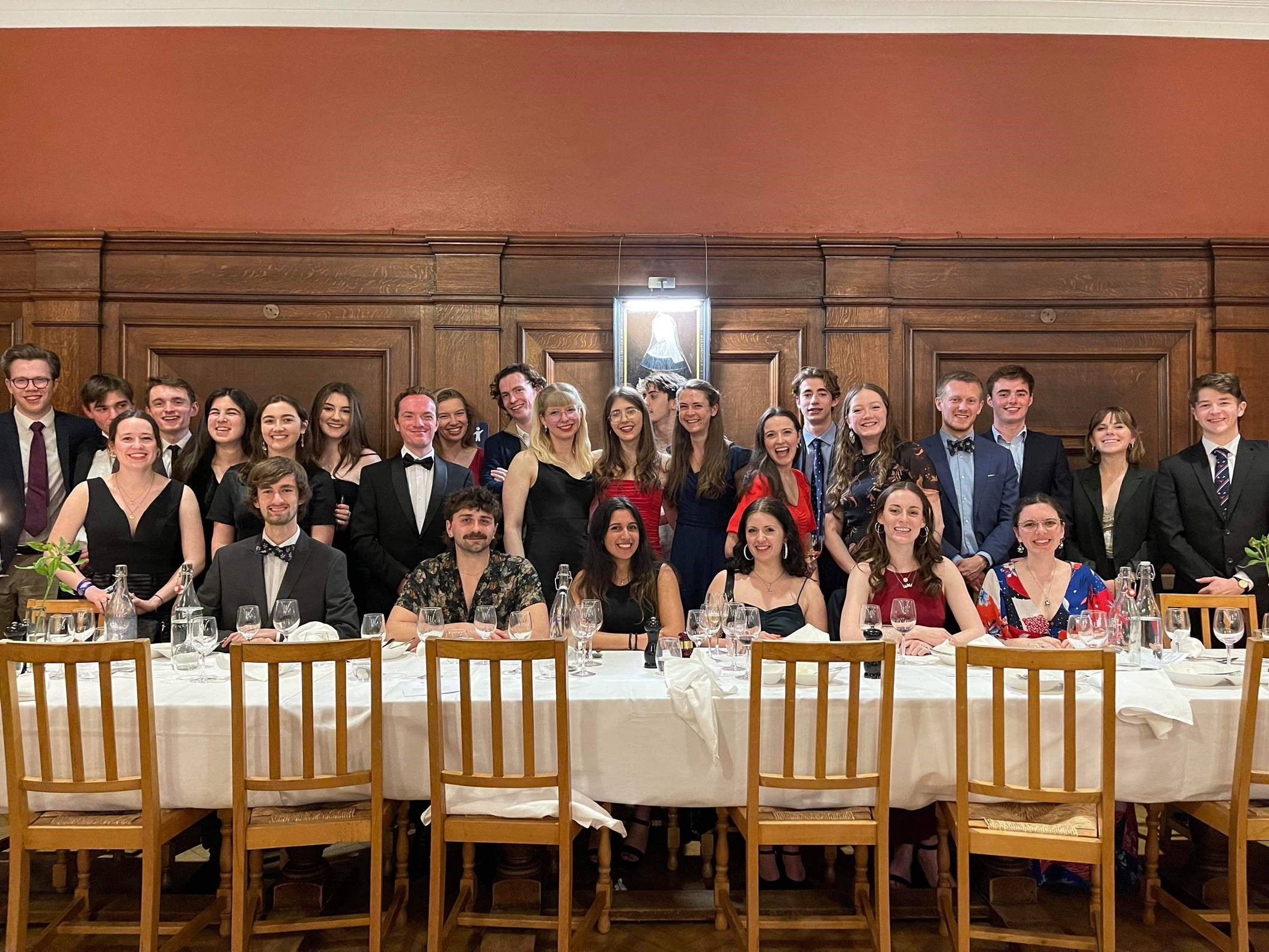 LMHBC has had a busy Michaelmas Term as always, with our recovery from Covid nearly complete as the boat club numbers are on the rise again due to a successful freshers' week. This has been the most boats and races LMHBC has done for 2 years! Our new captain of coxes Amy Sankey has been pivotal in making all of our outings happen, as well as facilitating the long-awaited move of the coxing cupboard from LMH to the boathouse which makes outings a little easier! We also now have fixed attachments on the boats for our lights which is a lifesaver for cold winter mornings. Our amazing new president Olivia Howard has been keeping the boat club together throughout the hectic term, accompanied by Dominika Syska as LMHBC's secretary.
The women's side are striving for success with our new captains Ava Harrison and Stella Chen keeping the boats afloat. The seniors began with IWL-A on the 30th October where they achieved a time of 5:28.5 and were the 10th fastest women's crew on the water. They also competed in Nephthys Regatta and Autumn 4s with the most exciting event on the calendar being Wallingford Regatta, but unfortunately the crew was scratched due to the bad weather.
Both the men's and women's novices have been dedicated to their outings where the new coaches have been making leaps and bounds with their progress. This culminated in Michaelmas Novice Regatta in 7th week (previously called Christ Church Regatta, but now taken over by Linacre), but bad weather claimed two days of racing too, with the Thursday and Friday being scrapped completely. On Wednesday, the novice W8+ had a close race against Teddy Hall but a couple of crabs meant they were knocked out; however, both crews were happy to race again on Saturday in the repêchage.
The men's seniors have been extremely busy, with Bill Donnelly and Daniel Morgan being the new captains, accompanied by new coaches too. Their first race was Autumn 4s where they beat Pembroke and Univ to make it to the quarter-finals! In Nephthys Regatta, the M4+ managed to progress to the semi-finals, smashing Linacre and Univ-B, before being defeated by Univ-A who went on to win the regatta. Finally, they were able to compete in Wallingford Regatta on 27 November where they achieved a time of 20:24.3 despite the high stream and bad weather.
The boat club is also of course not only rowing, but also a social club, with our new social secretaries Grace Critchley and David Tritsch doing a particularly incredible job this term. Highlights include the crew dates with Queen's and Worcester, the bop held in the Old Library and the yoga session led by Grace. We also had the Novice Regatta dinner in Jamal's on 28 November which was a perfect round off to an incredible term!
LMHBC is delighted to invite friends of the boat club, past and present, to its annual Summer VIIIs Dinner on Saturday 27th May 2023. This will be a fantastic opportunity to connect with members and alumni of the club and celebrate a great year of rowing.
For more information and to book your place, please click here.
We hope to see you at the Summer VIIIs Dinner!