This is an extraordinary time for us all. At LMH, our students are our main priority. We are completely focused on ensuring they can continue their studies, at the undergraduate and postgraduate level, and in providing the ancillary support to make that happen.
The cancellation of all conference activity and our summer school programme, together with the loss of traditional income from accommodation and catering without students in residence, means we will operate at a significant financial deficit for the foreseeable future. We are doing all we can to cut costs, including taking advantage of the government furlough scheme. We have prepared a short video presentation detailing the wider impact of COVID-19 upon LMH, which you can find below. 
The support of alumni and friends has always been of great value to LMH. However, with traditional income streams now diminished, your support is more important than ever. You can help us to respond to the demands the pandemic has placed on our community by making an unrestricted gift to LMH.
Since March, applications to LMH's student hardship funds have increased:
17 applications for Emergency Assistance Funding

4 application for Hardship Funding in March

7 application for Hardship Funding in April and May so far

3 applications for IT equipment grants, via the Coombe Fund

Total requested: £45,666**
To put that into perspective, in Trinity Term 2019 we received 10 applications for Hardship grants, totalling £24,504.
Our Fellows have also been working hard to ensure that students have the tools to complete their exams and continue getting the most from their studies, including:
Adapting course content for virtual learning

Purchasing headsets for students to use during video tutorials 

Running online Study Skills Support sessions
Thank you to everyone who has continued to support LMH during this unusual and demanding time.
*Estimated income for donation and legacies is based on existing commitments and legacies. No income is expected from conferences or academic programmes in 2020/21
**Figure current as of 15 May 2020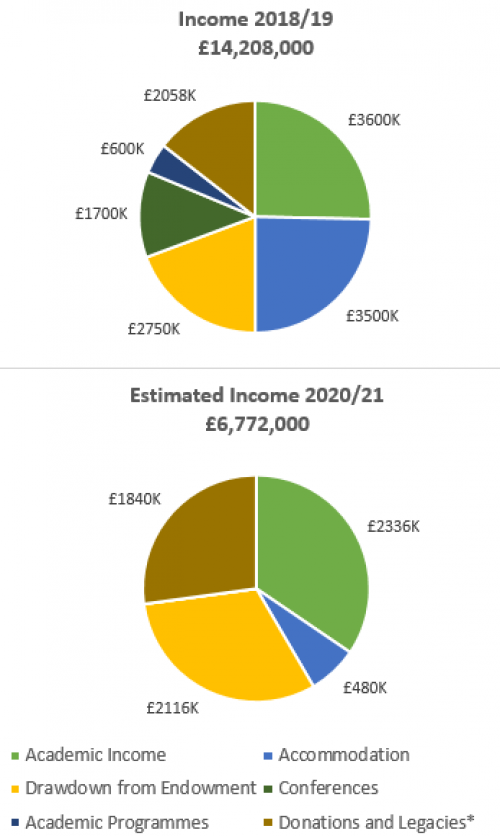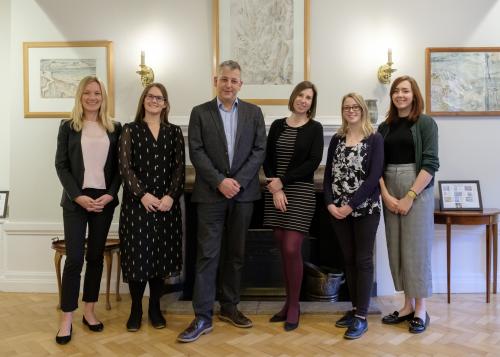 Contact Us
If you would like to talk to someone about your gift, please email the Development Office.
Most of the Development Team is furloughed throughout May and June, but someone is always available to help. Please bear with us if there is a delay in response during this time.