Helen & Marrium
Listening Matters Here is a podcast series by Lady Margaret Hall, University of Oxford, featuring members of the LMH community talking about what matters to them.
In this first episode, former Vice Principal of the College Professor Helen Barr, an English tutor, talks to LMH's Senior Access Officer, Marrium Khan, about keeping things in perspective.
Marrium was a former English student at LMH and Helen taught her for three years.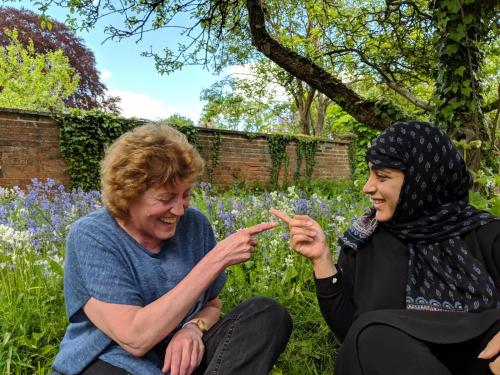 Credits
Produced by Gerard Gormley
Logo by Niamh Simpson
Devised by Anne Harpin
Thanks to Helen Barr