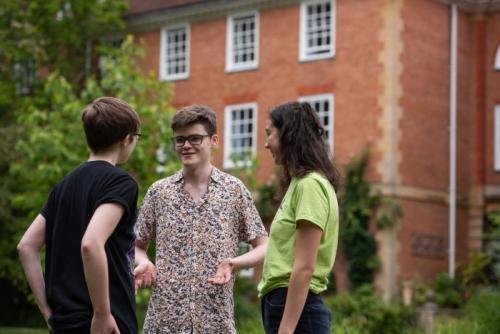 It goes without saying that it has been a difficult year for everyone.
For many of our students, it has meant a year of disrupted education, separation from their friends, confusion around A-Level results, and graduating into an uncertain job environment. University is a defining time in a young person's life, and we are determined that every LMH student will come through this year feeling fulfilled and supported by the College.
You can help us achieve this with a gift to our JustGiving campaign. We are using JustGiving for this appeal so that you can see how your gift becomes part of something bigger. However, if you would prefer to make a gift via our website you can do so here.
What will my gift support?
There are three areas in need of your support:
Study Skills Support
Provides essay-writing, time-management, and subject-specific skills. This year the Centre has produced special resources to help students adjust to studying remotely
The Oxford Study Skills Centre at LMH teaches students the academic skills required to succeed in their course. This helps to build the student's confidence, fills in any gaps in prior knowledge, and enables tutors to focus on their subject
LMH is the only Oxford College with a dedicated study skills centre, but as the value of this type of learning gathers recognition we are certain we will not be the last
Welfare & Wellbeing
Provides a combination of preventative self-care resources and emergency care
LMH has a fantastic welfare support team, made up of the Welfare Fellow, the College Nurse, the Junior Deans, JCR and MCR Representatives, and a network of trained peer supporters
A fifth of Oxford students have a mental health diagnosis with the most prominent conditions being depression and anxiety. Our Welfare & Wellbeing team proactively help students maintain good mental health, and create an environment where students can raise concerns before they become crises
The LMH Hardship Fund
Provides emergency financial assistance to students in unforeseen financial hardship. Grants are applied for and awarded on a case by case basis
Applications to the LMH Hardship Fund have soared during the pandemic
Housing issues, part-time job losses, and household income squeezes are among the myriad of pressures that students have faced this year
Visit our JustGiving page for more information on these essential projects.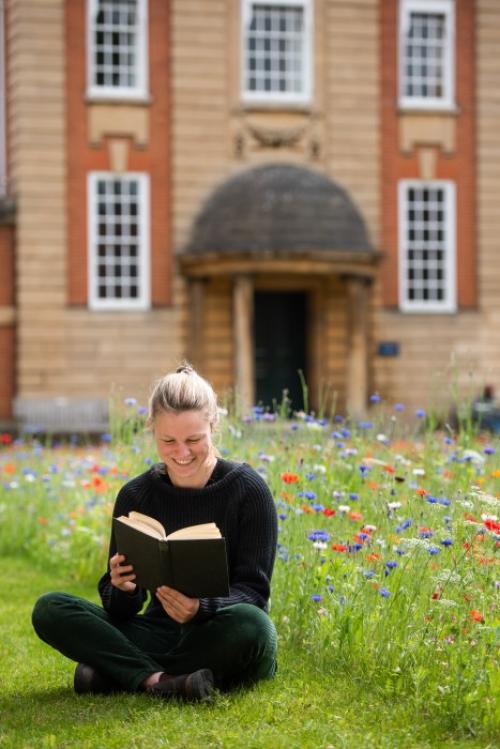 Other ways to support students
If you are not able to support this appeal, you can still help LMH students to thrive with your advice and experience.
Many students are concerned about graduating into an unstable job market. In extreme cases, internships and graduate programmes have been cancelled and some students are facing the prospect of not being able to begin the career they have spent years building towards. 
The Development Office is always keen to link students with willing alumni mentors. To help facilitate this we have launched a new LinkedIn group: LMH Building Links.
This is a space for LMH students and alumni to seek advice, opportunities, mentorship, and discussion. Whether you would like to offer your experience to someone starting their career, or if you would like to seek new connections with your contemporaries, we encourage you to dive into this group. Find out more about the group here, or visit the group using the link below.