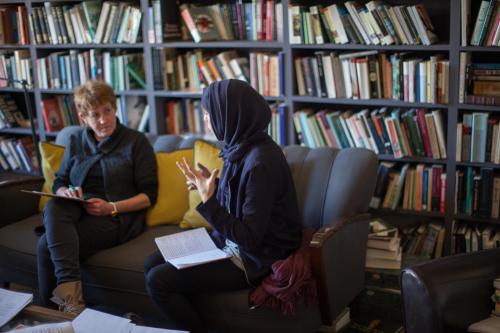 On the Foundation Year you specialise in your chosen subject right from the outset. We offer a range of subjets which are detailed below. We expect you to study a subject on the Foundation Year that you also want to study at undergraduate level, so make sure it's something that you're really interested in.
If you are unsure of what subject you would like to study on the Foundation Year then take a look through the subject descriptions below. Each subject has different entrance requirements, which can be found below and on the subject specific pages. Alongside subject specific tuition, all students also take a course called Preparation for Undergraduate Studies: more information can be found here. 
Although we do not guarantee progression to Oxford, we also recommend looking at the Oxford University undergraduate degree pages, as this will give you a good guide of the sort of topics you would cover at undergraduate level.
Sciences:
Click subject for more info (note that we also accept BTECs and other A-Level equivalents: please see the relevant subject page for more information)
Humanities and Social Sciences
Click subject for more info (note that we also accept BTECs and other A-Level equivalents: please see the relevant subject page for more information)