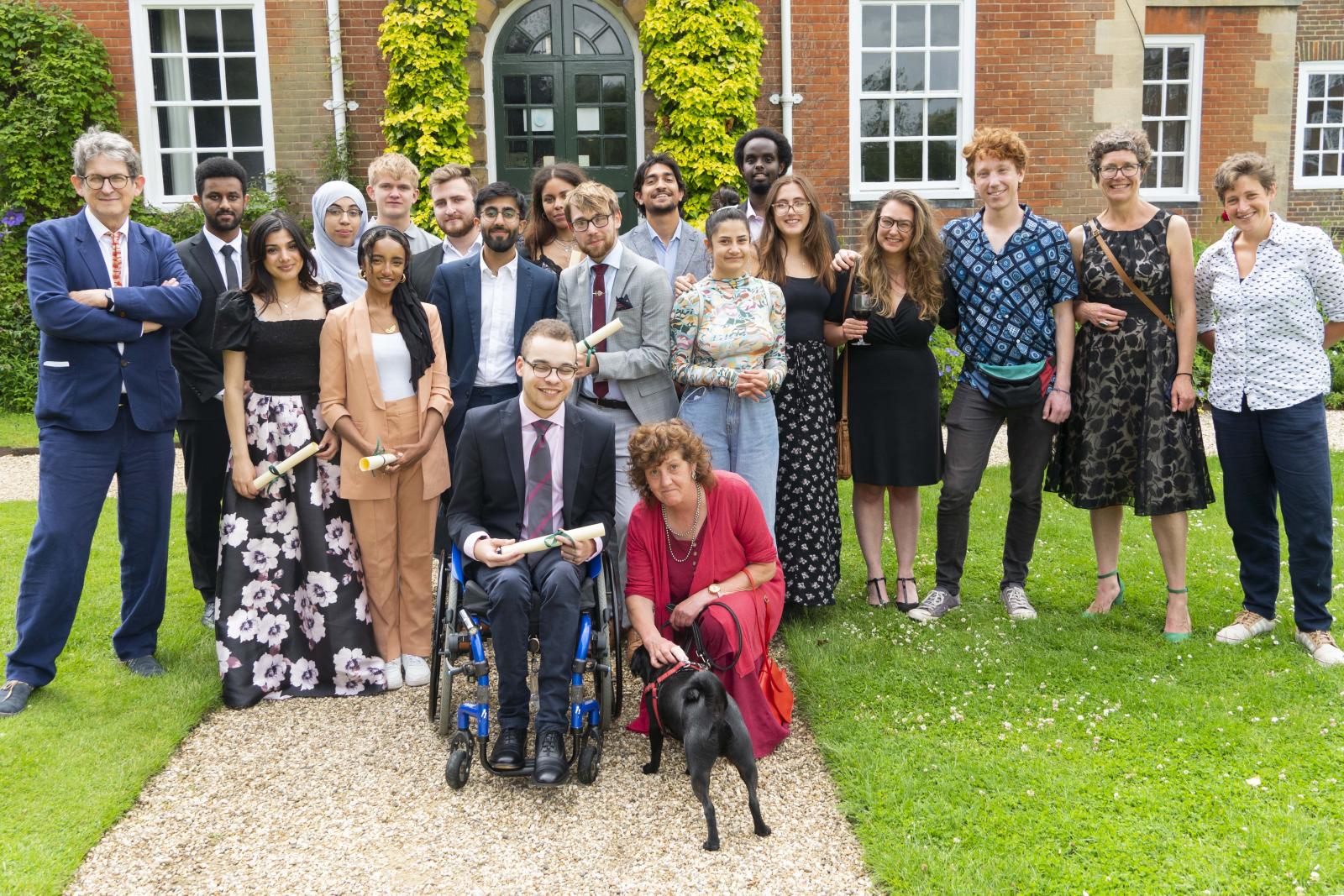 Since 2016 LMH has run a Foundation Year programme designed to enable students from under-represented backgrounds to reach their academic potential.
The final LMH cohort will join the college in October 2022. From 2023 onwards, Foundation Year provision at the University of Oxford will be run centrally and we are delighted that LMH will be a part of this new programme.
Any students or teachers interested in finding out more about the Astrophoria Foundation Year run by the central University should look at the University website.
We have recruited our 2022 cohort and are no longer accepting any applications. See the college statement regarding Foundation Year admissions.
Our 2021 report on the Foundation Year (2016 - 2021) can be found here.
A brief history of the LMH Foundation Year
LMH launched the Foundation Year in 2016 after recognising that many students had the potential to study at Oxford but had not been able to achieve the necessary grades due to their socio-economic circumstances. The Foundation Year had precedent: Trinity College Dublin had been running a similar programme for 17 years and had built a significant evidence base to show that Foundation Year style programmes can play an important role in widening participation to university for under-represented students. Staff from LMH worked closely with Dr Cliona Hannon (TCD) and her team to design and develop a course that would be suitable for Oxford, and in October 2016 we welcomed our first cohort of 10 students.
Since the course started in 2016, a total of 59 students have joined us on the Foundation Year. The majority of our students continue through to an undergraduate degree at Oxford and to date our first two cohorts have graduated: two with First Class honours, ten with a 2:1 and one with a 2:2. Further information about the LMH Foundation Year can be obtained from the Foundation Year team, available at foundation@lmh.ox.ac.uk.