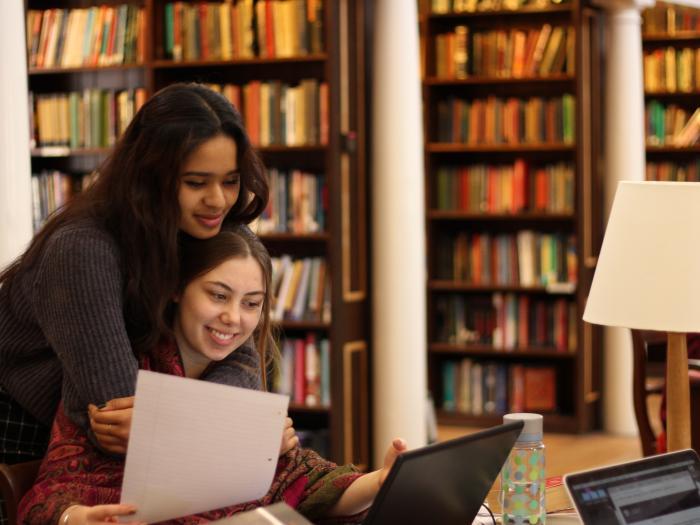 Formerly an all-girls college, we have a larger than normal stock of books in the college library as women initially were not allowed to read in the Bodleian or Union Libraries. While this rule no longer applies, the LMH librarian constantly updates the stock of books and happily obliges book requests by students.
You can find a 360 view of the Library via the drop down menu at this link.

The library stays open 24/7, so whether an early riser or late night worker, you'll always be able to find a desk and use the facilities.

As LMH is (slightly) further out of town than other colleges and university libraries, the LMH library is the perfect place to roll straight out of bed and start studying – pyjamas and blankets are perfectly respectable attire.