Contact details
Email: joe.davies@music.ox.ac.uk
Twitter handle: @davies_jjoe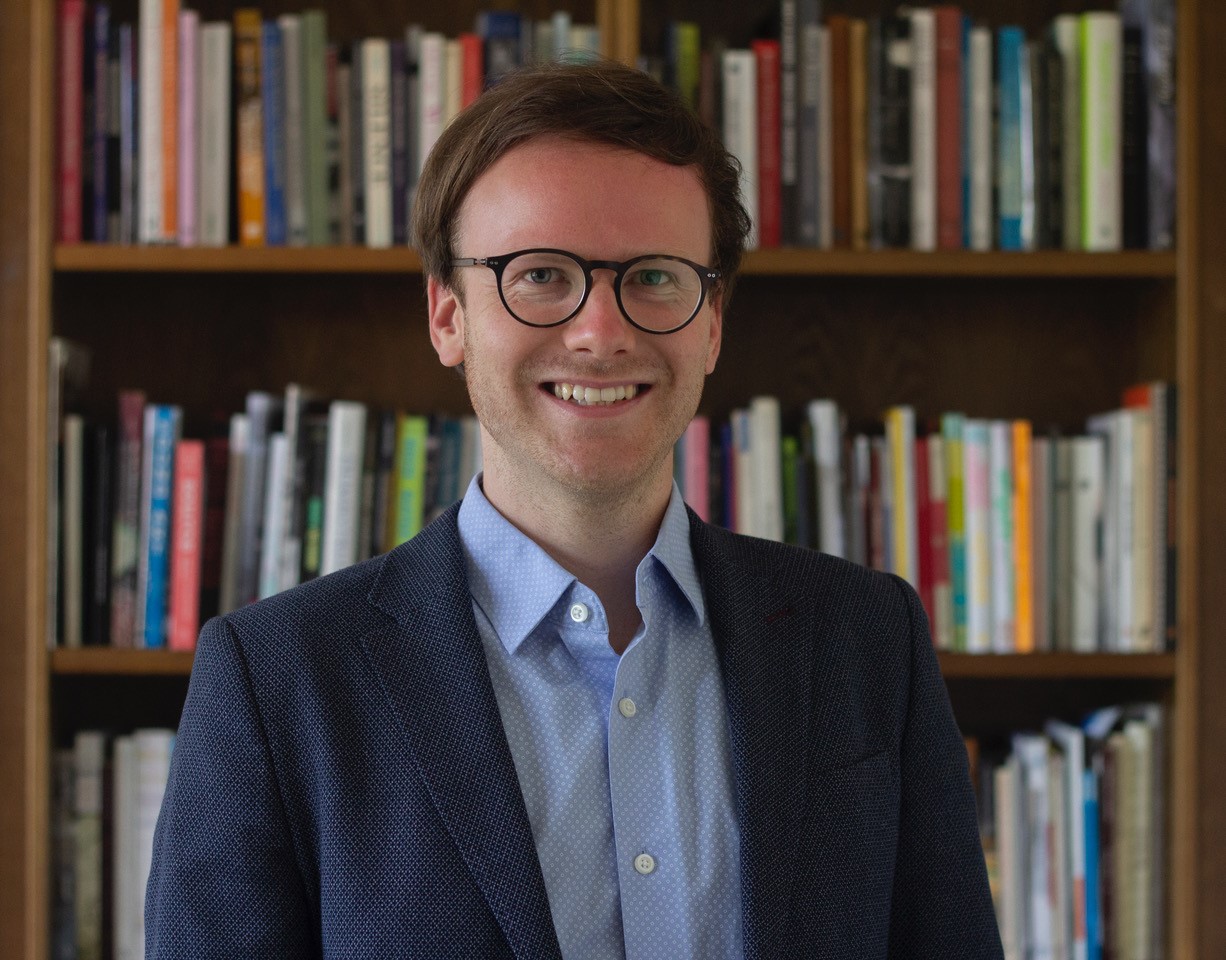 Biography
Joe Davies is Lecturer in Music at Lady Margaret Hall and an Irish Research Council Postdoctoral Fellow at Maynooth University, Ireland. At Oxford he offers tutorials for Prelims Analysis and Foundations in the Study of Music, FHS Musical Analysis and Criticism, Musical Thought and Scholarship, and a range of history topics, as well as supervising FHS Dissertations and Analysis Portfolios.
Dr Davies specializes in the aesthetics and cultural history of nineteenth-century music, particularly that of German-speaking lands. What motivates his research is a curiosity about the relationships between music and its aesthetic, social, and cultural contexts. These interests come together in his first monograph, Schubert and the Gothic (forthcoming with Boydell & Brewer). Taking its cue from the expressive worlds of Schubert's early Schauerballaden, this study traces the sound of the gothic in contexts that range from the fantastical and the uncanny, to the sublime and the grotesque. It does so through a multidisciplinary and multisensory methodology, whereby gothic tropes in Schubert's songs and instrumental music are studied in relation to those in literary and visual works by such figures as Ann Radcliffe, Friedrich Schiller, E.T.A. Hoffmann, and Henry Fuseli. This approach is designed not only to deepen our understanding of Schubert's artistic vision, but also to establish new ways of thinking about the relationship between music and other art forms in nineteenth-century culture.
Alongside this project Dr Davies is leading a number of international collaborations that emerge from and feed valuably into his research and teaching. Among these is Clara Schumann Studies, a collection of essays that he is editing for Cambridge University Press's 'Composer Studies' series (forthcoming in 2021). This book – the first in the series to address a woman composer – brings together the work of leading scholars from the UK, Canada, and the USA with the aim of developing new analytical and critical approaches to Schumann's music, and of reappraising her legacy as a performer and teacher. His other collaborative projects include co-editing (with Roe-Min Kok) Clara and Robert Schumann in Context for Cambridge University Press's 'Composers in Context' series; and guest-editing (with Nicole Grimes) a special issue of Nineteenth-Century Music Review, entitled 'Clara Schumann's Legacies'.
Publications
Co-editor, Drama in the Music of Franz Schubert (Woodbridge: Boydell & Brewer, 2019).
'Stylistic Disjuncture as a Source of Drama in Schubert's Late Instrumental Works', in Drama in the Music of Franz Schubert, ed. Davies and James Sobaskie (Woodbridge: Boydell & Brewer, 2019), 303–330.
New research project
'Rethinking Widowhood: Women, Loss, and Liberation in Nineteenth-Century Musical Culture'.
Marie Sklodowska-Curie Global Fellowship from the European Commission.
Affiliated with The University of California Irvine (UCI) and Maynooth University, Ireland (2021–2024).
In 2021 Dr Davies will embark on a new project that centres on women's experience of widowhood in musical cultures of the long nineteenth century (c. 1800–1914). At the core of this research lies a desire to rethink the ways in which widowhood served as a catalyst for musical and artistic creativity; and to reconsider the reception and legacy of widows whose contributions have long been overshadowed by the men in their lives. In pursuing these aims, the project will take widowhood as an impetus for developing a new kind of historiography that restores women's individual agency and artistic integrity to the discourse on nineteenth-century music.
The project takes inspiration from the history of emotions, a burgeoning subfield of research that views feelings not as fixed and universal, but as socially and culturally contingent phenomena that vary across time and place. The innovation of this area of study stems from the way in which it historicizes selfhood through placing cultural history in dialogue with anthropology, psychology, sociology, and the medical humanities.
Introducing this interdisciplinary framework into the field of musicology, Dr Davies's research will establish a new vocabulary for understanding the emotional complexities of widowhood, notably in terms of what it meant, and how it felt, to be a widow during the long nineteenth century. Particular emphasis will be placed on the ways in which women in this period negotiated – both emotionally and creatively – the boundaries between loss and liberation as they redefined their image in the wake of their husband's death.
Central research questions include: how might we contextualize the intersections between loss, memory, and renewal in the experience of widowhood? To what extent did personal interaction and different genres of life writing (diaries, letters, memoirs) influence how women such as Clara Schumann, Cosima Wagner, and Amy Beach conceived of widowhood? What were the implications for their social and legal status? And in what ways did these widows cultivate artistic agency through their corporeal and intellectual engagement with music – whether in terms of composition, performance, or the curation of their husband's legacies? In addressing these questions, the project will not only open up fresh ways of historicising women's self-fashioning within the musical sphere, but will also provide a model for future research on widowhood and female creativity across a range of art forms.