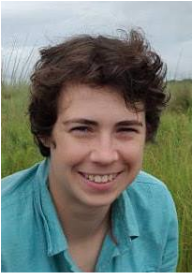 Biography
I am currently a Junior Research Fellow in Biology at Christ Church, where I've been since 2016. I moved to the UK to do my DPhil in Zoology at Oxford in 2012, studying female aggression in flies. Before that, I studied Biology, International Relations, and History in my undergrad at the University of New South Wales in Sydney, Australia.
Research interests
'Why do females fight?' is the overarching question that shapes my research. I am broadly interested in all things evolutionary, particularly those related to sexual or social selection. My research ranges from genital morphology to female aggression and the expression of secondary sexual characters. My main focus right now is on female-female competition, with the majority of my work looking at  the role of mating in increasing female aggression in fruit flies, as well as how the sexes differ in aggression across a wide range of animals.
Teaching
I teach a range of subjects in the biology course, including animal behaviour, organisms, statistics, ecology and evolution.
Selected publications
Bath, E., Morimoto, J., and Wigby, S. (2018) 'The developmental environment modulates mating-induced aggression and fighting success in adult female Drosophila'. Functional Ecology 32, 2542-2552.
​Bath, E., Bowden, S., Peters, C., Reddy, A., Tobias, J.A., Easton-Calabria, E., Seddon, N., Goodwin, S.F., and Wigby, S. 'Sperm and sex peptide stimulate aggression in female Drosophila'. Nature Ecology & Evolution 1, article 154.
Bath, E., Wigby, S., Vincent, C., Tobias, J.A., and Seddon, N. (2015) 'Condition, not eyespan, predicts contest outcome in female stalk-eyed flies, Teleopsis dalmanni''. Ecology and Evolution 5 (9), 1826-1836.