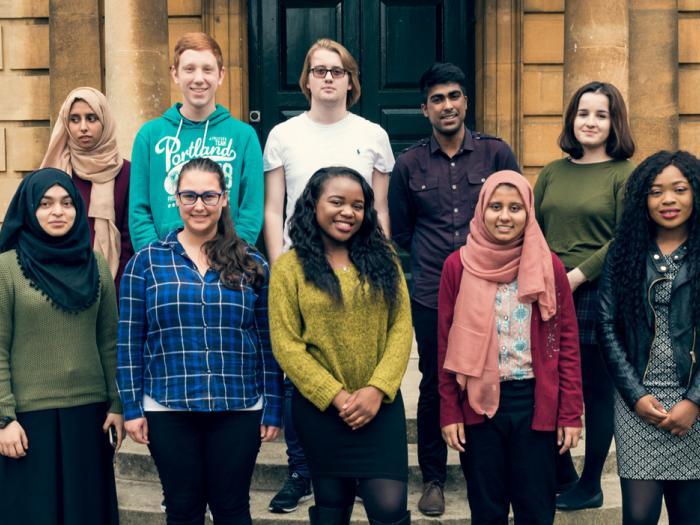 Overview
LMH has been changing lives since 1878. In September 2016, we launched a ground-breaking four-year pilot and became the first Oxford college to offer a Foundation Year.
The Foundation Year aims to open the doors of LMH to students who would not normally have the opportunity to apply for an Oxford degree directly from school. It recognises that socio-economic factors can place obstacles in the path of students' school achievement, and will provide educational and personal support in a stand-alone year in college enabling students to achieve their academic potential.
These young people are just as bright, resourceful and determined as anyone who has succeeded in getting into Oxford and should not be excluded from the possibility of experiencing a transformative Oxford education. Teachers have already said that this is the first scheme they have seen that they think will really make a difference to widening participation.
We are running this unique course in partnership with Trinity College Dublin where they have run a similar scheme for 17 years with great success. What makes the Foundation Year so exciting is that it is a natural extension of the College's founding mission.
Until now, nothing quite like this has been done in Oxford. The generous support of alumni has made it possible to offer this opportunity fully funded by the College. Students have said that this fact enabled them to consider applying.
Donate
Donations from alumni and friends will help us to keep this intiative running in the years ahead, enabling more young people to realise their aspirations.  Gifts of all sizes will give more young people the incredible opportunity to have a life-changing education.
If you have any questions about the Foundation Year, please contact foundation@lmh.ox.ac.uk or to discuss a donation, please contact Carrie Scott, Deputy Development Director
Download one of the donation forms below: