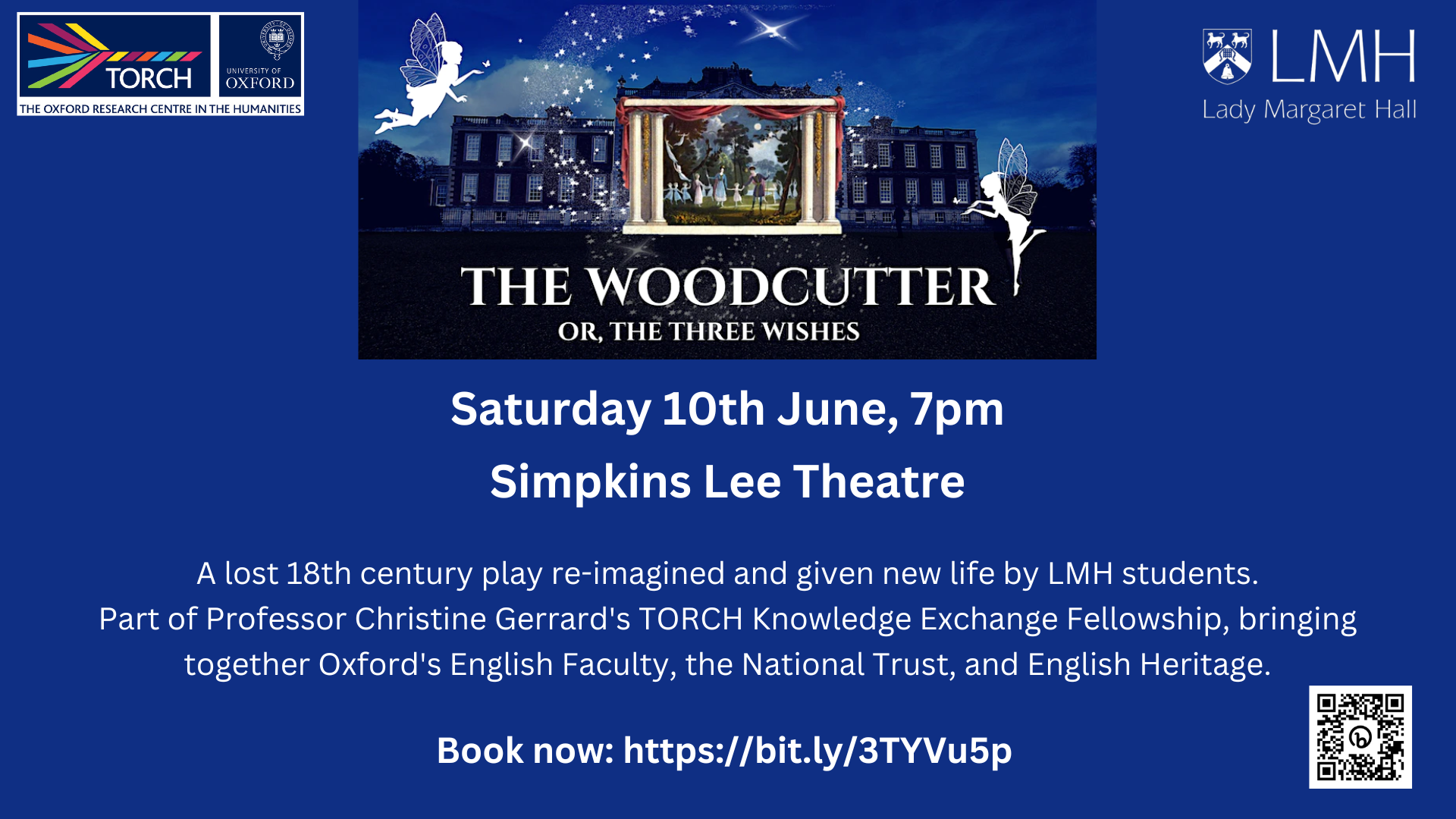 The Woodcutter, or The Three Wishes was written by Elizabeth Countess of Hardwicke to entertain the family at Wimpole Hall over the Christmas period in 1797. It tells the story of Hodge, a lazy, obstinate woodcutter, who is unexpectedly granted three wishes by Oberon, King of the Fairies. Granted with such power, can Hodge make the right decision?
This performance is part of a Knowledge Exchange Fellowship, led by LMH's Barbara Scott Fellow and Tutor in English Professor Christine Gerrard. Bringing together Oxford's English Faculty, the National Trust, and English Heritage, this Knowledge Exchange examines the shared literary culture at Wrest Park and Wimpole Hall, when both properties were owned by the Yorke family. The Woodcutter is a prime example of shared literary connections - it was first performed at Wimpole Hall in 1797, and again at Wrest Park in 1849, this time by the grandchildren of the original 'Hodge' - Thomas Robinson, Earl de Grey.
Now, The Woodcutter will be staged once more as students from LMH have re-imagined the play and brought it to life in the same playful spirit.
Performance will begin at 7pm, with a drinks reception to follow. Tickets are priced at £5.00 per person, and can be purchased via the link below.