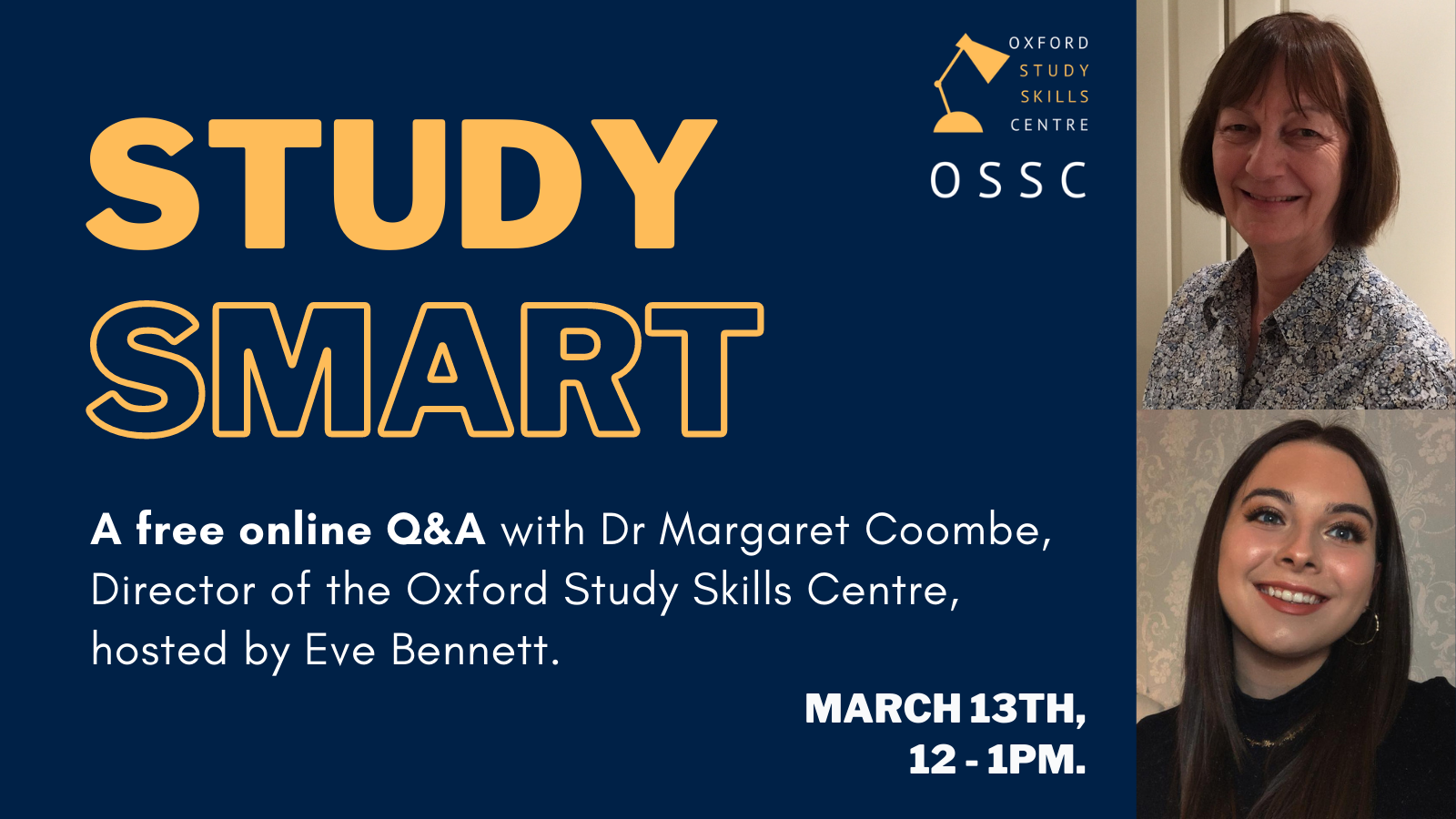 A free online Q&A with Dr Margaret Coombe, Director of the Oxford Study Skills Centre, hosted by Eve Bennett.
Pick up key tips on how to study effectively and produce great results!

Eve Bennett is a 3rd year German and Spanish student at LMH, currently (attempting) to do a year abroad. She is also founder of The Meridian Magazine, and has over 230,000 subscribers on YouTube, where she documents student life and offers study tips for students.

Margaret Coombe is the Director and Lead Tutor at the Oxford Study Skills Centre at LMH. She and her team of trained advisers offer individual and group tuition to students of all levels in everything study related. Between them, they are qualified in disciplines from History of Art to Medicine.