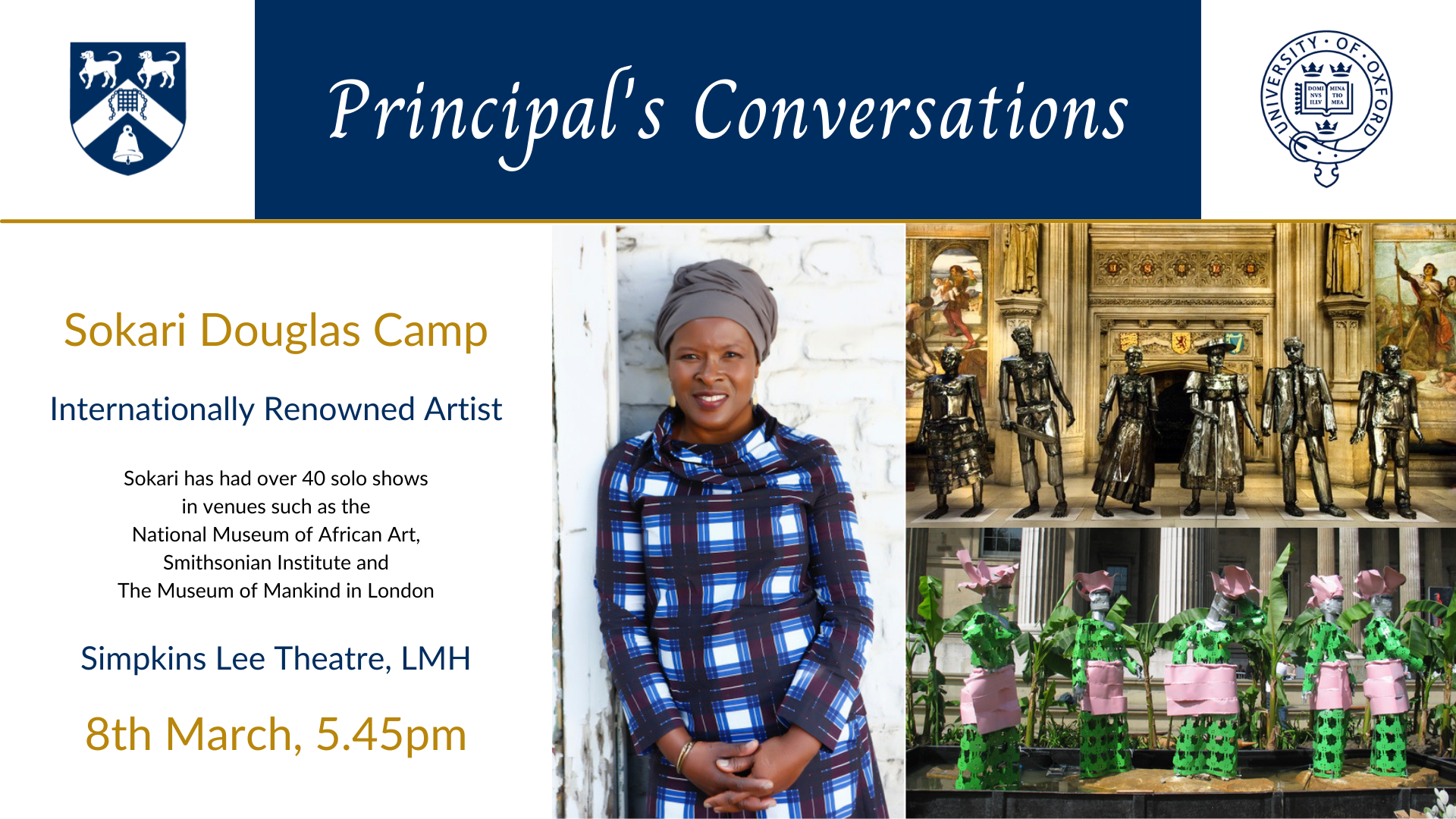 Sokari Douglas Camp has represented Britain and Nigeria in national and international exhibitions, she has had over 40 solo shows in venues such as the National Museum of African Art, Smithsonian Institute and The Museum of Mankind in London.
Sokari was shortlisted for the Trafalgar Square Fourth Plinth in 2003. In 2005 she was awarded a CBE. She is a Honorary Fellow of the University of the Arts London and of SOAS.
Douglas Camp's work will be on display at the V&A museum in June 2022 and she will also have a solo show at the October Gallery in June 2022.
At this free event she will be interviewed by the LMH Principal Christine Gerrard in the Simpkins Lee Theatre.