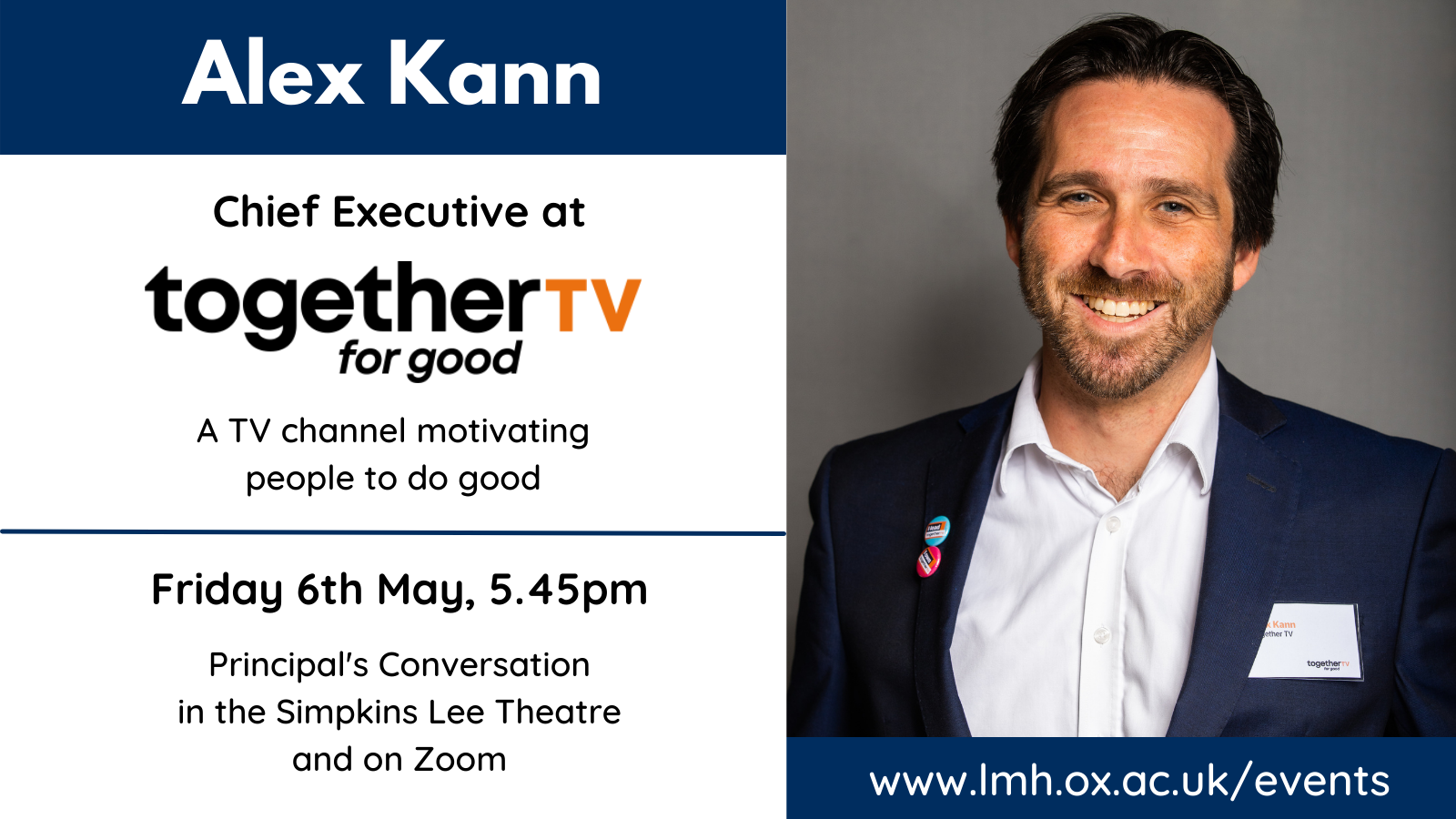 Alex Kann is the Chief Executive of Together TV, a TV channel that aims to inspire positive change. Together TV motivates people to do good in their lives and communities through a national TV channel and engagement platform.
As a result of watching the channel and taking part in their change-making campaigns, viewers can improve their wellbeing, feel less isolated and more connected to their community, and participate more fully in local life. Together TV also champions new filmmaking talent and under-represented voices.
Alex has been with Together TV and its previous incarnation Community Channel since 2010. Prior to this Alex was at the BBC and BBC Worldwide for eight years, working on BBC iPlayer's launch team, global video on demand projects, digital commissioning, corporate mergers and acquisitions, and continuing dramas.
Alex is also the proud father of three girls and alongside family life he is also the Chair of the dementia charity My Life Films, Chair of the TV On Demand Industry Forum, a council member of the British Screen Forum and a BAFTA member.
At this free event Alex will be interviewed by LMH Principal Christine Gerrard in the Simpkins Lee Theatre.