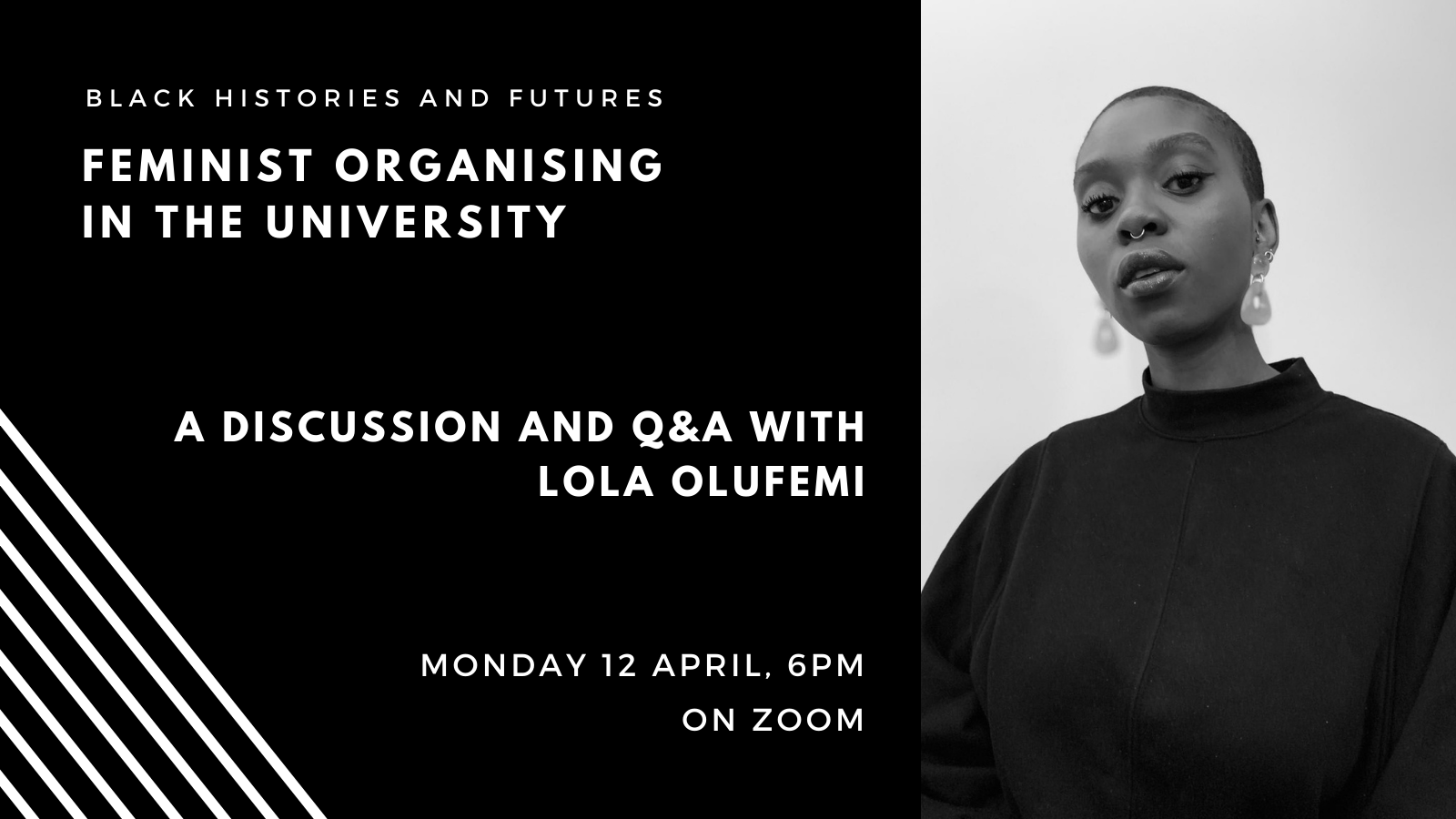 A discussion and Q&A with Lola Olufemi.
This free online event will be hosted by LMH student Amy Evans.

Lola Olufemi is a black feminist writer and CREAM/Stuart Hall foundation researcher from London. Her work focuses on the uses of the feminist imagination and its relationship to cultural production, political demands and futurity. She is author of Feminism Interrupted: Disrupting Power (2020), Experiments in Imagining Otherwise, forthcoming from Hajar Press in 2021 and a member of 'bare minimum', an interdisciplinary anti-work arts collective.

Amy Evans is an English Language and Literature student at LMH. Outside of her studies, she has been a section editor for The Oxford Student paper and written for The Cherwell and The Flete. She was previously secretary of the Oxford SU Campaign for Racial Awareness and Equality.
This event is part of the Black Histories and Futures series. This is a year-long series of events curated by college students and staff, featuring presentations and performances from a range of scholars, activists, and artists whose work focuses on Black histories and cultures.

We recognise the marginalisation that Black histories and achievements have faced in academia in the UK and elsewhere. Furthermore, the violence that Black people have experienced under European imperialism is insufficiently understood, taught, and discussed in white-majority academic spaces.

The Black Histories and Futures series is one step LMH is taking towards increasing familiarity with these topics within our academic cultures and beyond.