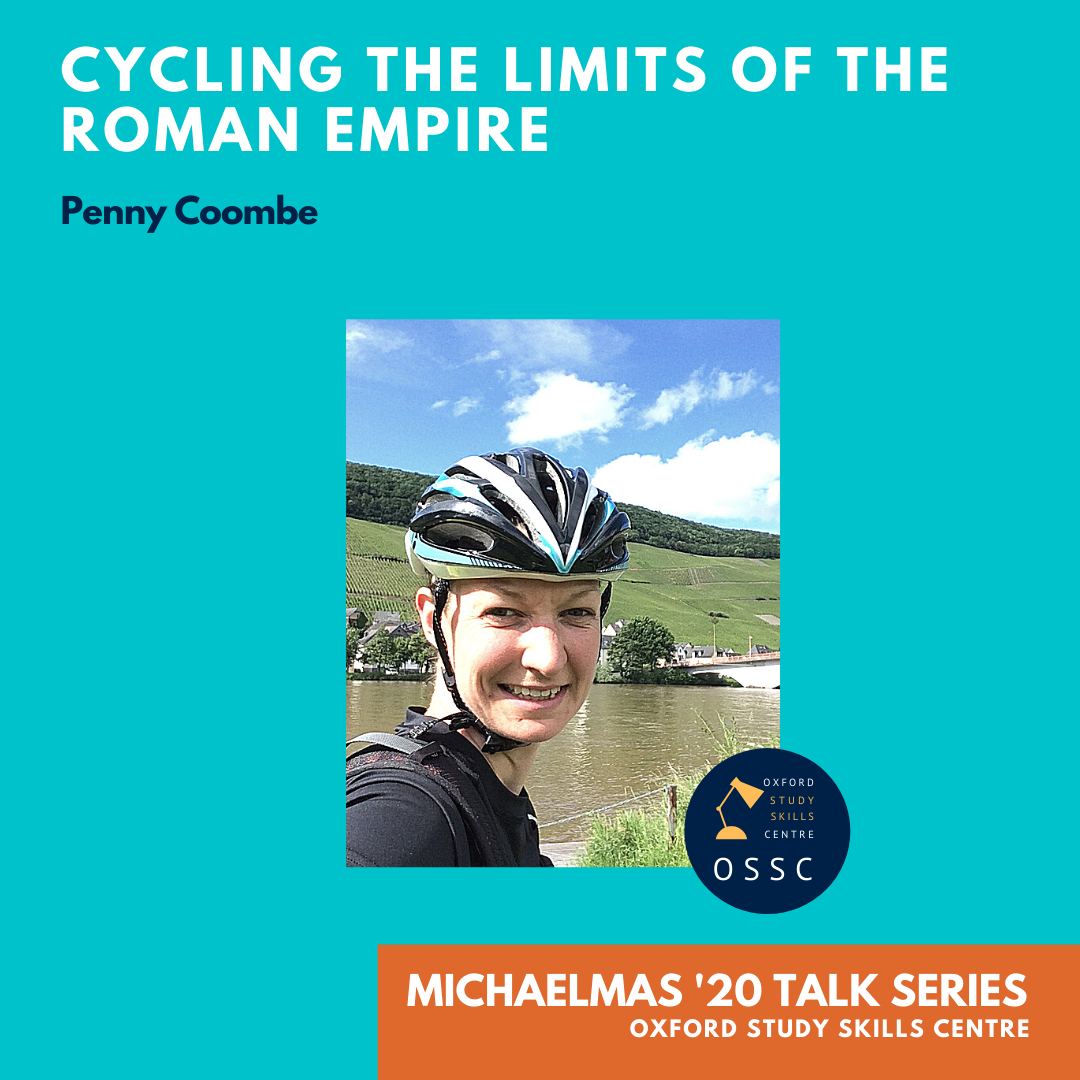 A talk by Penny Coombe
Penny returned to Oxford in 2016 as a mature student to study for a DPhil in Classical Archaeology. Since her focus is on the sculpture of Roman Britain and Germany, and boundaries of culture, she decided that a good way to research her work would be to cycle the frontiers of the Roman Empire. She started with northern Europe and has so far pedalled solo along Hadrian's Wall, and from the coast of the Netherlands to Bratislava, blogging as she went. This talk will cover the journey so far and offer some insights into engaging the public with research.
This talk is part of the Michaelmas Term Talk Series at the Oxford Study Skills Centre at LMH.