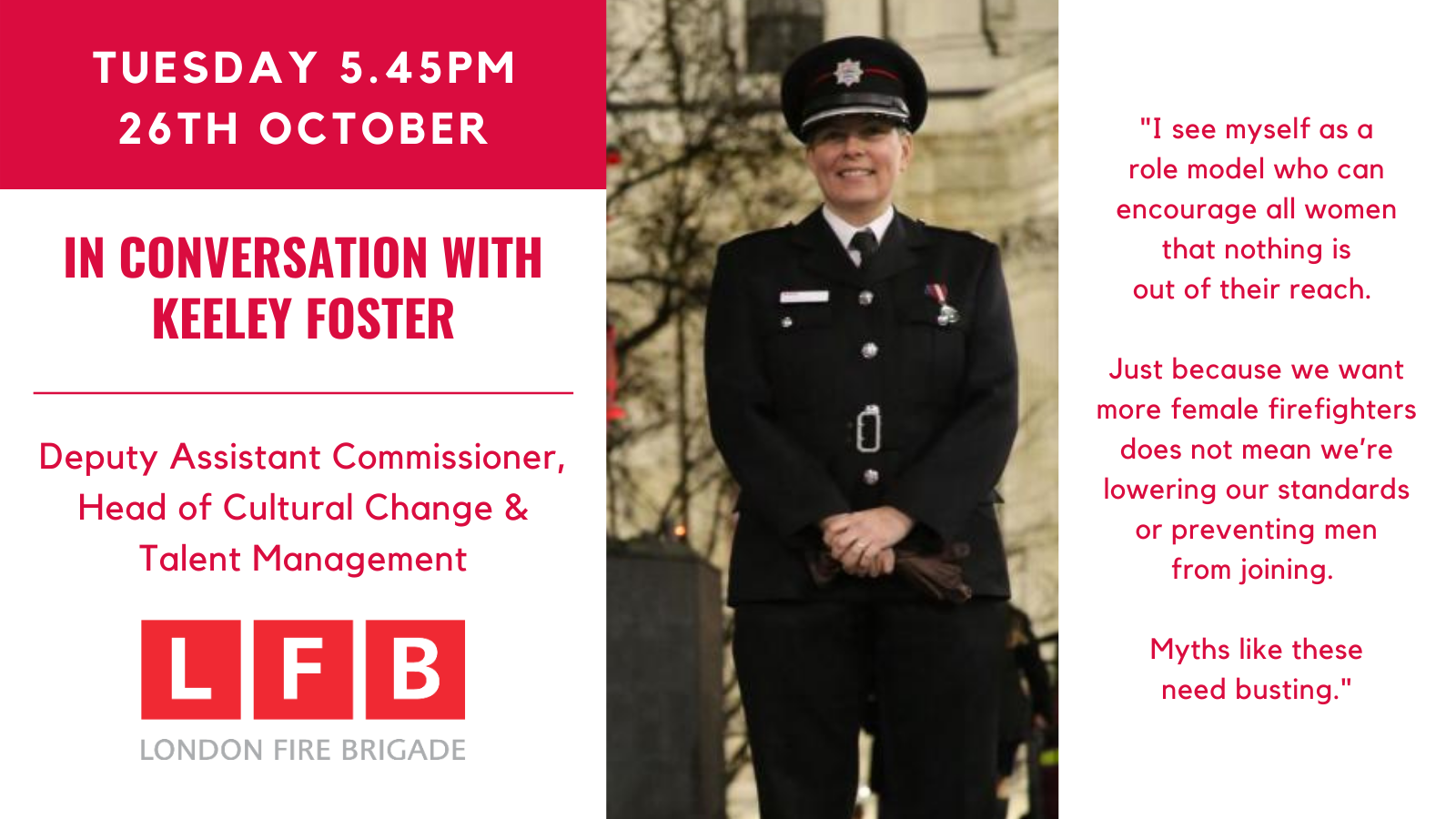 Keeley Foster - "I see myself as a role model who can encourage all women that nothing is out of their reach. Just because we want more female firefighters does not mean we're lowering our standards or preventing men from joining. Myths like these need busting. We want to broaden the net as wide as possible; accepting difference and diversity at all levels will make us a better fire service and better reflect the city we serve."
Keeley Foster joined the fire service in 2002 after working in creative industries. She was drawn to the London Fire Brigade due to the wide-ranging role, physical fitness and the team work it offered. Her first job in the service was at Millwall Fire Station. She is Deputy Assistant Commissioner at the London Fire Brigade, Head of Cultural Change & Talent Management.

Keeley Foster is one of LMH's Visiting Fellows appointed for 2019-2022.

At this event she will be in conversation with Professor Christine Gerrard, Principal of LMH. The conversation will be followed by an audience Q&A.
This free hybrid event will be taking place on Zoom and in the Simpkins Lee Theatre.