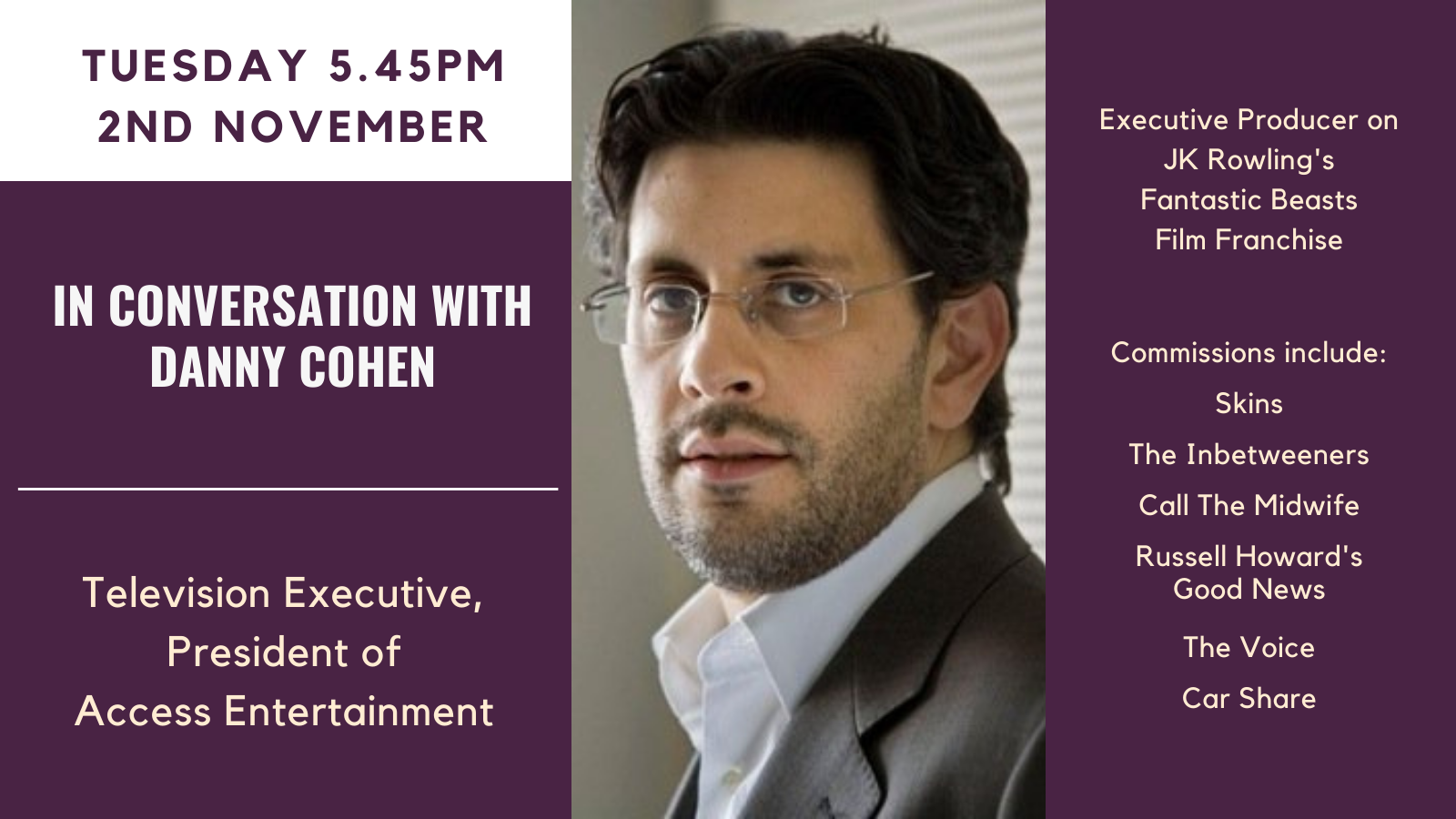 Danny Cohen is President of Access Entertainment - a division of Access Industries focused on investments across television, film, theatre and digital content. To date, Access Entertainment has invested several hundred million dollars across the creative industries. Current investments include feature films starring Joaquin Phoenix and Florence Pugh, ownership of the Theatre Royal Haymarket in the West End, corporate investments in television production businesses in the UK and US, and digital media investments in YouTube channels, advertising technology and mobile games. Danny is also an Executive Producer on JK Rowling's film franchise Fantastic Beasts.

Prior to joining Access in May 2016, Danny was Director of BBC Television where he led the BBC's Television Networks and BBC Productions - Europe's largest television production group with a staff of 3000. His role encompassed the green-lighting and production of all the BBC's Drama, Comedy, Entertainment and Unscripted programmes. Danny also oversaw the BBC's film label BBC Films and provided editorial leadership for the BBC's digital platform, the iPlayer. He was a member of the Board of the BBC.

Previously, Danny was Controller of the BBC's main network BBC One, Controller of BBC Three, Head of E4 and Head of Documentaries for Channel 4. His commissions have included: Skins, The Inbetweeners, Call The Midwife, Happy Valley, War and Peace, Blood Sweat and T-Shirts, Russell Howard's Good News, Supernanny, Our War, The Voice, Car Share and many others.
Danny is also an LMH alumnus who studied English Language and Literature, and matriculated in 1992.

At this event he will be in conversation with Professor Christine Gerrard, Principal of LMH. The conversation will be followed by an audience Q&A.
This free hybrid event will be taking place on Zoom and in the Simpkins Lee Theatre.