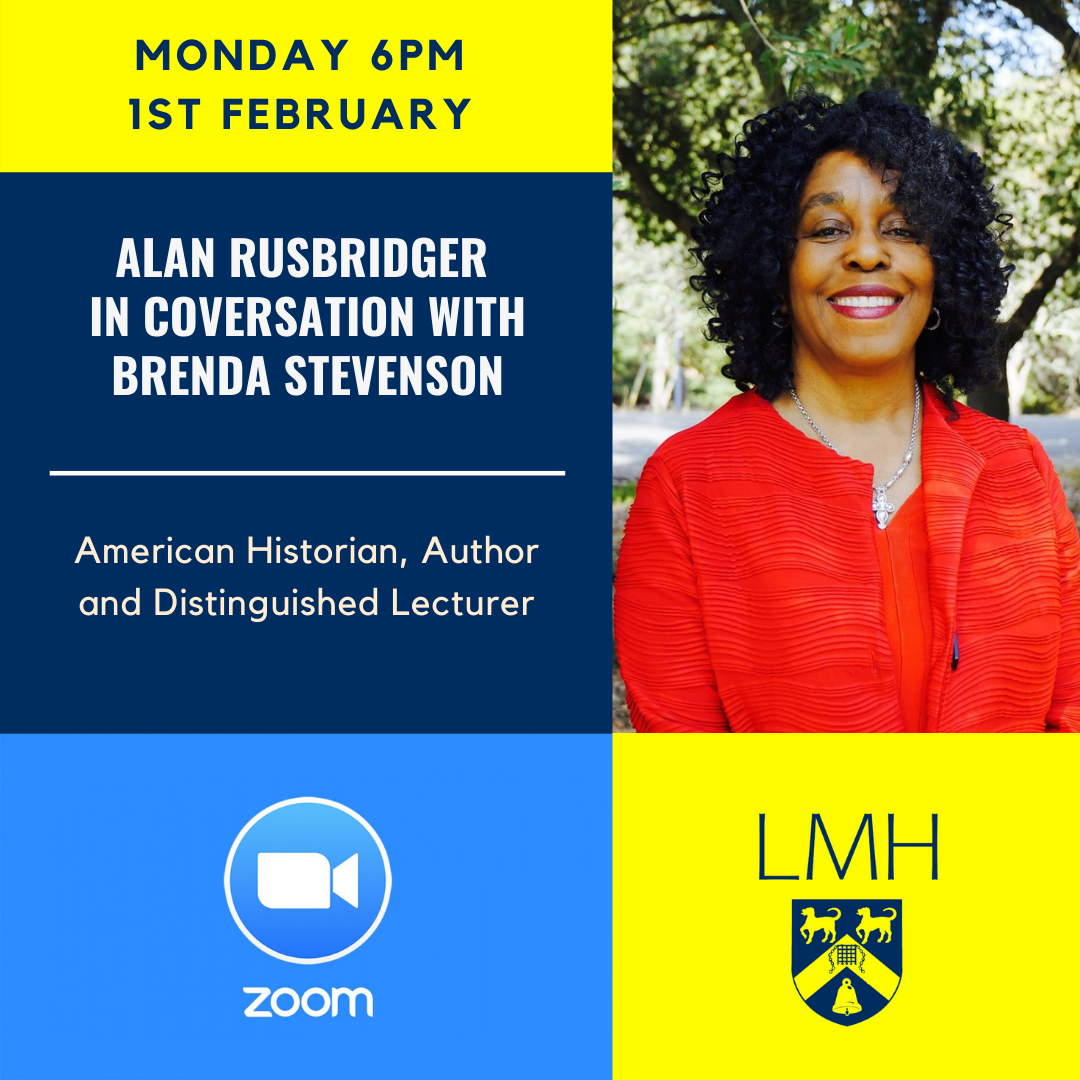 Brenda Stevenson is an internationally recognised scholar of race, slavery, gender, family and racial conflict. Her specific intellectual interests centre on the comparative, historical experiences of women, family, and community across racial and ethnic lines.

Professor Stevenson's research has garnered numerous prizes including the James A. Rawley Prize from the Organization of American Historians for the best book in race relations (U.S.) for The Contested Murder of Latasha Harlins, the Ida B. Wells Barnett Award for Bravery in Journalism, and the Gustavus Meyer Outstanding Book Prize for Life in Black and White. She also is the recipient of the 2014 UCLA Gold Shield Award for outstanding scholarship, teaching and service and the John Blassingame Award for Mentorship and Scholarship from the Southern Historical Society.

She is a Distinguished Lecturer for both the Organization of American Historians and the Association for the Study of African American Life and History.
LMH Principal Alan Rusbridger will be interviewing Brenda Stevenson. This will be followed by a Q&A with the audience.