On Thursday 13th February, join us as we host a conversation to celebrate 100 years of Women in Law.  Professor Helen Scott, LMH Tutor and Fellow in Law, will host a panel discussion with LMH alumni around the theme of "2 out of 12 at 100".
2019 marks the 100th anniversary of the Sex Disqualification (Removal) Act 1919, which made it possible for women to qualify as barristers or solicitors for the first time. At the end of this year, Lady Hale retires as President of the Supreme Court, leaving just two female justices on the Supreme Court. 
Our Panel will discuss how far we have really come in the past 100 years, and look at what obstacles there might be to further advances in equality in different branches of the profession for future generations. 
We are delighted to have five distinguished alumni join us for this discussion: 
Charlotte Boaitey (1980 MPhil Social Anthropology) 
Judith Gleeson (1974 Jurisprudence)
Nina Goolamali (1991 Jurisprudence)
Hilary Heilbron (1967 Jurisprudence) 
Evelien Visser (1999 DPhil Law)
The event will be held at DLA Piper in London, kindly hosted by LMH alumnus Mark Dwyer (1994 BCL). 
6.30pm        Arrival 
7pm             Panel discussion with audience Q&A
8.30pm        Drinks, nibbles and networking
9.30pm        Event close
Tickets for this event cost £15 and can be booked online or by contacting the Development Office. The registration fee will be put towards the costs of bring our LMH Law students up from Oxford, and any profits will be donated to the Ann Kennedy Graduate Scholarship Fund.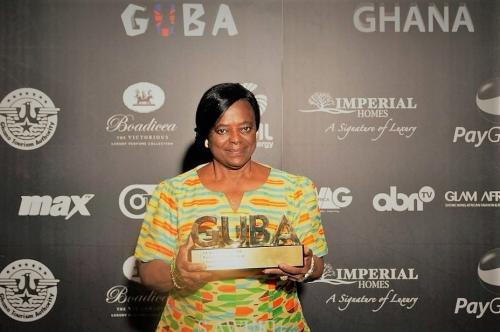 Charlotte Boaitey-Kwarteng
Charlotte Boaitey-Kwarteng has been the Head of  12 Old Square Chambers since 1984. After gaining her LLB from London University in 1970, Charlotte worked with the Community Relations Commision, in the Legal department, advising CRE officers on refugees and citizenship.
Charlotte was called to the Bar by the Middle Temple in 1976, a year after her son was born. She spent two years in Geneva as house wife, attending Seminars and researching in International trade and International law.
In 1980 Charlotte studied Social Anthropology at LMH as graduate student. During her time in College, she was involved in refugees affairs with the late Dr Barbara Harrell Bond. Charlotte was very active in Oxford Women Social Anthroologists Group (promoting publication of women's work).
Charlotte began active practice in 1982. Her practice was in the main crime and immigration. Today, her Chambers is one of the leading Chambers in Immigration, Human Rights and public law.
 
She was called to the Ghana Bar in 1997, by examination. This enables her to represent clients in Ghana.She gives expert opinion on Ghana customary Laws to solicitors and Local Authorities, in the UK. In 2018 Charlotte received the Professional of the Year Award from Ghana UK Based Achievement (GUBA).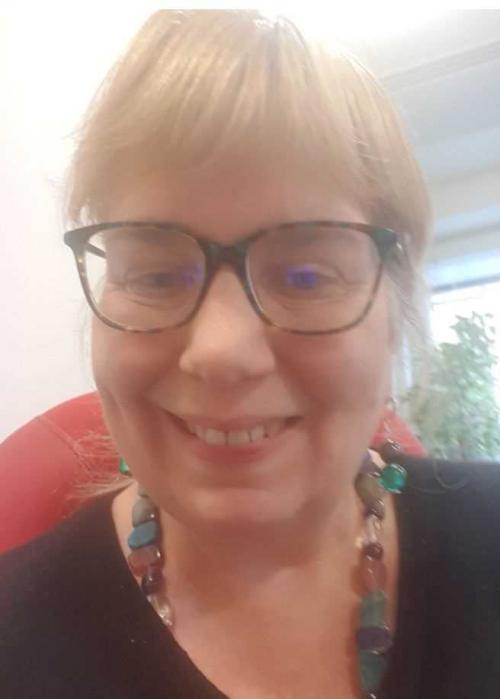 Judith Gleeson
Judith Gleeson is a Judge of the Upper Tribunal and the Senior President's Lead Judge for IT and for International Activities.  She read Law at LMH and was a Weiner-Anspach scholar on the Diploma in Civil and Community Law at the Université Libre de Bruxelles before qualifying as a solicitor of the Supreme Court.  She has a keen interest in comparative law and international legal problem solving.
Judith practised as a solicitor for 15 years, becoming the youngest President of the West Surrey Law Society in 1989 (but the fifth woman president, which was encouraging for those times) and was the Society's Press Officer for 12 years before retiring from practice in 1995 to pursue her judicial career, following the birth of her son the previous year.  She also started the Surrey Branch of the  Association of Women Solicitors (then known as the 1919 Club, a reference to the Sex Disqualification (Removal) Act 1919).  Dhr was President of the Surrey AWS for several years and then held an honorary role until she retired from practice as a solicitor in 1995.  Judith Gleeson has been a Visiting Industrial Fellow at Kingston University since the early 1990s.
In 1993, Judith Gleeson was appointed a fee-paid Employment Tribunal Chairman (now known as Employment Judges) and in 1995, she became a part-time Special Immigration Adjudicator (now First-tier Tribunal Judge (Immigration and Asylum Chamber).  During her son's early years, she took a 4-year career break.  She used the time to hone her judicial skills in two part-time judicial appointments and also wrote the first Croner online service on Practice and Procedure in Employment Tribunals, as well as co-writing their Disability Discrimination materials.  
In 1999, Judith became a salaried Immigration Adjudicator but remained a fee-paid Employment Judge until 2009. In 2002, she was appointed to the Immigration Appeal Tribunal, the second appellate jurisdiction for immigration appeals. She worked on the Equal Treatment Bench Book committee from 2003 to 2008 and has been an Upper Tribunal Judge since 2010. Judith Gleeson was one of the first Judges to take advantage of the opportunity to work less than 100% and has held a 90% appointment since 2007, which has not prevented her from undertaking  leadership roles, both within the Upper Tribunal, where she is Deputy Principal Resident Judge, and across the judiciary in her IT and international roles to which she was appointed by the Senior President of Tribunals.   
 
Nina Goolamali
Nina Goolamali QC studied jurisprudence at Lady Margaret Hall, Oxford. She was called to the Bar in 1995 and is a Harmsworth Scholar of the Middle Temple. She joined chambers at 2 Temple Gardens (2TG) in 1996 where she remains in practice. She specialises in catastrophic personal injury and sports law and is ranked as a Leading Silk in both practice areas by Legal 500 & Chambers & Partners, 2020.
Nina is highly regarded as a skilled, commercially astute and sensitive advocate on behalf of Defendants in complex multi-million pound cases arising in the context of employer's liability, public liability and motor/sports disputes.
She leads the 2TG Sports Law team and acts for players, teams and national governing bodies in all major sports in particular Motorsport, rugby and football. She holds a Post Graduate Diploma in Sports Law from King's College, London and is on the Editorial Board of LawInSport, a leading international online sports law publication. She is also a member of the Sport Resolutions UK Pro Bono Legal Service and in 2019, was appointed as an FA Rule K Panel Arbitrator.
Nina is a long standing Director of Bar Mutual Indemnity Fund (BMIF) and an accredited Advocacy Trainer for Middle Temple.
Hilary Heilbron
Hilary Heilbron QC now focuses principally on international arbitration, sitting frequently as an international arbitrator all over the world with over 100 such appointments to her name, but also acting as counsel both in arbitration and arbitral related court work. As leading counsel she has a wealth of experience of major commercial disputes and many foreign laws with appearances in the highest courts in the land including the Supreme Court, House of Lords and Privy Council.
She is a currently member of the ICC UK Arbitration and ADR Committee, the International Advisory Committee of the ICDR, the ICCA-ASIL Task Force on Damages in International Arbitration and of the IBA-ICCA Joint Task force on Data Protection in International Arbitration Proceedings.  She has spoken and written widely on international arbitration and cross-border litigation around the world and is the author of "A Practical Guide to International Arbitration in London". 
She is also the biographer of "Rose QC", the remarkable story of her mother, Dame Rose Heilbron, a trailblazer and legal icon of her time, re-issued in paperback in November 2019.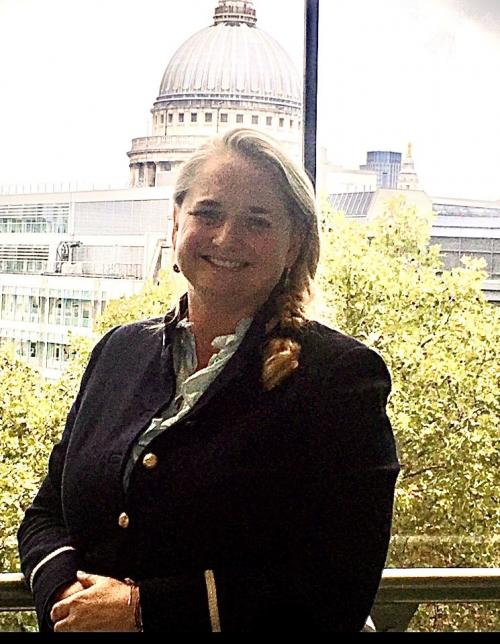 Evelien Visser
Evelien Visser is a senior legal counsel with over 20+ years' experience in data protection, privacy, intellectual property, cross border finance, asset based lending & M&A.  Evelien was admitted as a Dutch advocaat in 1998 and practiced in Amsterdam, Rotterdam and London with leading law firms Loeff Claeys Verbeke (now Allen & Overy) and Houthoff.  During that time, Evelien worked as a Dutch co-counsel to leading US & UK firms, and supported a large range of private equity houses, financial services providers, manufacturers and energy companies.  When moving in-house & joining Lloyds Banking Group in 2010, Evelien re-qualified as a solicitor of England & Wales.  She is regular contributor to industry fora and thought leadership events.  Professional qualifications:  Meester in Nederlands & Internationaal Recht (Tilburg University), LL.M. (University of Georgia, USA), D.Phil (University of Oxford, UK), CITF & CIPP/E certified.