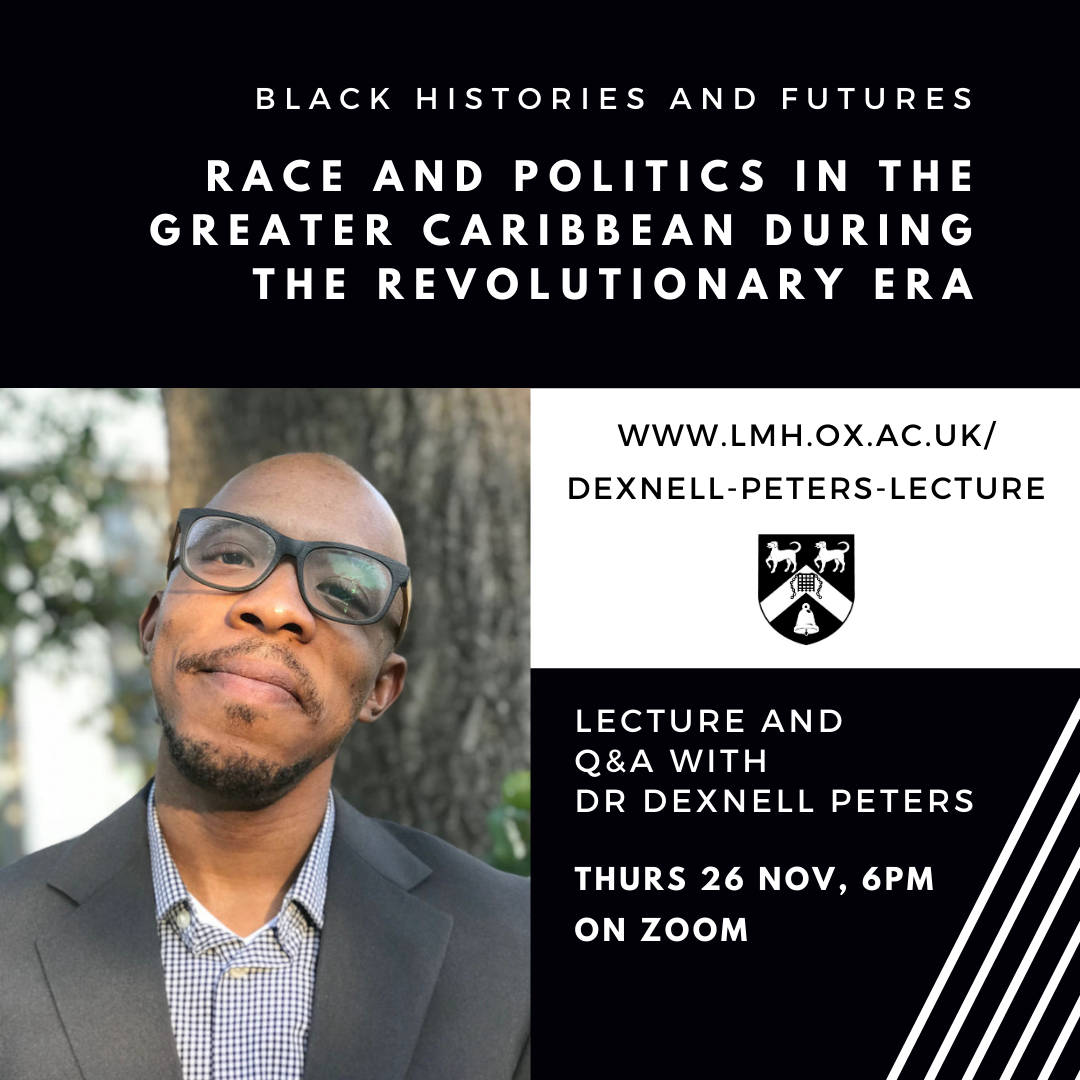 Race and Politics in the Greater Caribbean during the Revolutionary Era
The talk will consider the ways in which some sections of Greater Caribbean colonial societies were excluded from the political realm and the extent to which these groups of people were nonetheless able to engage with government. It will also explore parts of the population that stood outside the imperial context and existed in self-governed communities such as maroons and the nature of interactions between these communities and colonial governments.

In summary, the talk will focus on how enslaved Africans, maroons and free people of colour participated in politics in the Greater Caribbean during the late eighteenth and early nineteenth centuries.
Dexnell Peters is currently the Bennett Boskey Fellow in Atlantic History at Exeter College, University of Oxford. He took up this position in October 2018 after completing my PhD in Atlantic History from Johns Hopkins University in the same year. Dr. Peters is broadly interested in the history of the Greater Caribbean and the Atlantic World. His current research project makes a case for the rise of a Greater Southern Caribbean region (inclusive of Venezuela and the Guianas) in the late eighteenth century, showing evidence for a very polyglot, cross-imperial and interconnected world. Dr. Peters' first book, written in collaboration with a colleague at the University of the West Indies (UWI) St. Augustine, focused on the history of the campus' Guild of Students in commemoration of the organization's fiftieth anniversary and covered key issues of student movements, decolonization and post-independence in the former British Caribbean colony of Trinidad & Tobago.
This lecture is part of the Black Histories and Futures lecture series.
Black Histories and Futures is a year-long series of events curated by college students and staff, featuring presentations and performances from a range of scholars, activists, and artists whose work focuses on Black histories and cultures.
We recognise the marginalisation that Black histories and achievements have faced in academia in the UK and elsewhere. Furthermore, the violence that Black people have experienced under European imperialism is insufficiently understood, taught, and discussed in white-majority academic spaces.
The Black Histories and Futures series is one step LMH is taking towards increasing familiarity with these topics within our academic cultures and beyond.