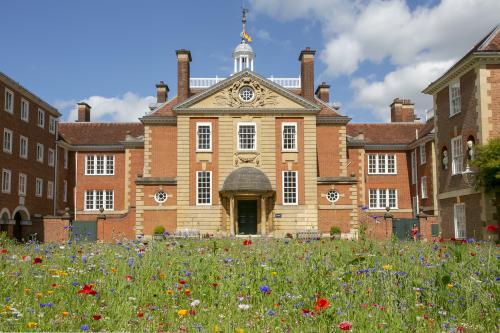 Below you can read more about how the LMH community has adapted to the changes the pandemic has brought. The resourcefulness and creativity of our community over the summer enabled us to welcome a new cohort of students to a safe and supportive environment for their studies. Our ability to make these changes, in the face of financial uncertainty, was thanks in no small part to the generosity of LMH alumni to our summer appeal. 
Our journey continues, and we hope that you will be there with us. If you would like to support LMH this year, please visit the link below.
The New Day to Day at LMH
If you were able to visit LMH today, you would be able to see the variety of changes that have been made around the College to ensure that students are kept safe during their studies. There have also been a lot of equally essential, though less visible, work to prepare students and Fellows for 'blended' online and in-person learning, and to help staff adjust to working from home. 
As part of this various departments in College have contributed to a comprehensive Life at LMH Guide, in order to help students navigate the uncertainties of this term. Some of the key changes this year have been:
All exams, group teaching and lectures are now held online

Library books are quarantined for three days when returned

Signs have been placed throughout LMH to create a one-way system

Students are living in households of six

Reduced capacity and takeaway meals in the Dining Hall

The Oxford Study Skills Centre at LMH has created online guides to blended learning
As the year progresses, we will continue to provide students with the best academic and welfare support we can to come through this tumultuous time with the same excellent academic experience as any other year. Gifts to our Student Wellbeing and Welfare Fund contribute to our ability to create meaningful and accessible support programmes for our community, both online and on-site where appropriate. This work is crucial to ensuring that students feel supported throughout their time here.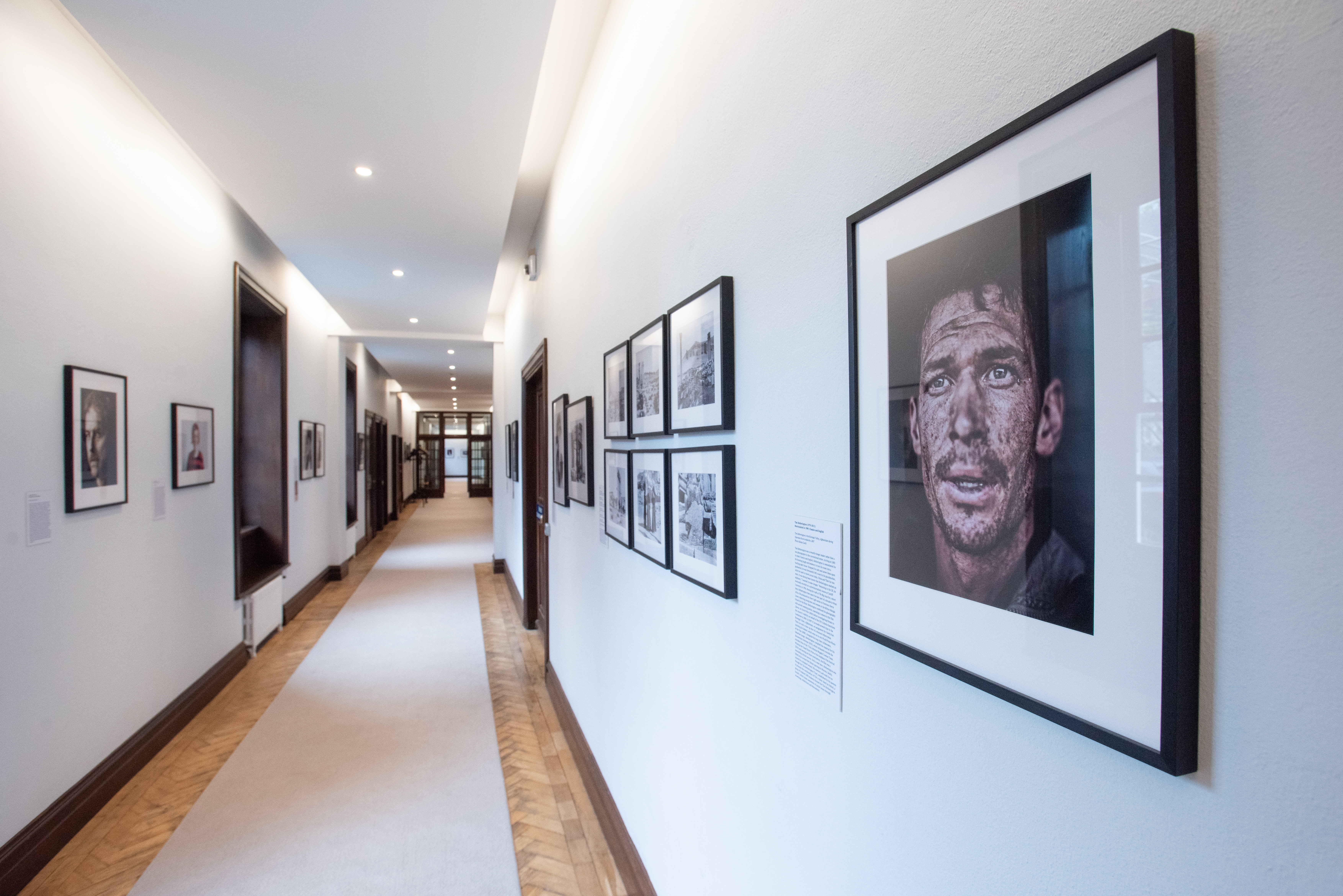 Student Support: Hardship and Emergency Assistance Funds
Last academic year (2019-20) the number of applications to College and University hardship funds by LMH students more than doubled. These applications came as a result of students requiring emergency assistance with a range of unforeseen financial issues. With uncertainties around travel restrictions over the vacations, fewer job opportunities for students, and the continued need to support students who are in quarantine, we expect to receive a similarly high number of applications in 2020-21.
The table below demonstrates the dramatic increase in the number of support grants that LMH students applied for last year, as well as the value of the grants awarded. Gifts to our Student Support (Hardship) Fund contribute to the cost of these grants, directly helping students in the most urgent financial need.

Keeping the (Virtual) Door Open
Reaching out to students from backgrounds which are under-represented at Oxford has always been a challenge. Our excellent Outreach Team works closely with teachers to disseminate information and encourage prospective students. This year, however, we are conscious that teachers are working under particularly difficult circumstances. Moreover many of the students who would be thinking of applying this year have had their school work disrupted by lockdown.
How do we at LMH ensure that we are reaching those that need us the most, and how do we know we are offering the right support which will truly make a difference?
LMH has long been recognised as a leader in digital outreach within Oxford, and we believe that continuing to engage digitally with prospective students will be key this year. Over the summer the Outreach Team reorganised Open Day events into an online format, creating resource hubs for students and making innovative use of video to give an insight into life at LMH.
You can visit our YouTube channel for a first-hand view of how the College is continuing to reach out to prospective students this year.