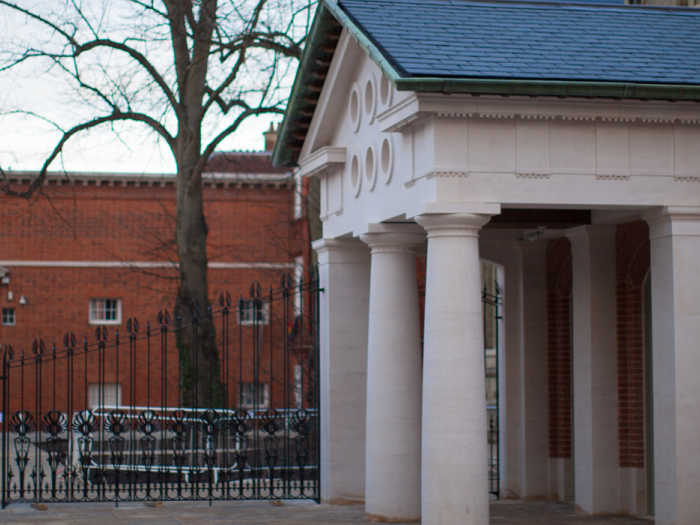 New buildings at LMH
Building work on the Donald Fothergill Building and Clore Graduate Centre has finished. LMH has a truly beautiful and striking entrance which we look forward to sharing with Alumni and Friends. You are very welcome to visit to see the buildings in person, by contacting us.
Project Update
The Donald Fothergill Building and Clore Graduate Centre are now complete and, following a phased handover from the contractors since the autumn, workmen left the site in mid-March.  The first cohort of graduate students took up residence mid-September, ready for the start of the new academic year, and the college is already making the most of the new ground floor spaces which include the MCR, teaching spaces, new Porters' Lodge, and landscaped Leatare quadrangle.
In the meantime, we are delighted to report that our £8 million fundraising target for the second phase of new buildings at LMH is now complete. This is a wonderful achievement for LMH and we are most grateful to a great many alumni and friends whose generosity has made this possible. 
We will continue to share information with the whole LMH community as this transformative project comes to its final completion. We look forward to welcoming alumni back to College to show you what a tremendous addition to LMH these new areas are.
If you would like to arrange a visit to the college to see the buildings, please contact the Development Office.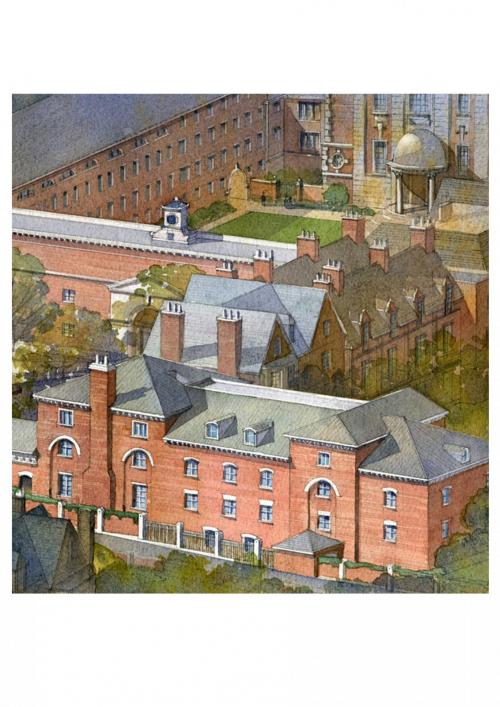 The New Era Campaign at LMH
These buildings, designed by John Simpson Architects, complete the second phase of the programme of new buildings at LMH, which began in 2007 under the 'New Era Campaign'. They enable us to offer accommodation to all postgraduate students for at least one year and provide excellent seminar and common rooms, facilities offered by few Oxford colleges. The new entrance and Porters' Lodge serves the whole college community and has transformed the way the college is perceived by the outside world. 
The first phase of new buildings, Pipe Partridge, was opened on 21st April 2010 by the Chancellor, The Lord Patten of Barnes CH. Its completion enabled LMH to offer many undergraduates the opportunity to live in college for three years. The Simpkins Lee Theatre, Monson Room and common rooms have greatly enriched the intellectual and cultural life of the LMH community.
Since 2007, and with the generous support of 1273 alumni and friends, LMH has raised in excess of £14 million for new buildings. This remarkable sum represents an exceptional commitment to the college and its future development, and we are truly grateful for each and every donation.
Details regarding the formal opening of the Clore Graduate Centre and Donald Fothergill building in 2017 will be relayed to alumni in due course.