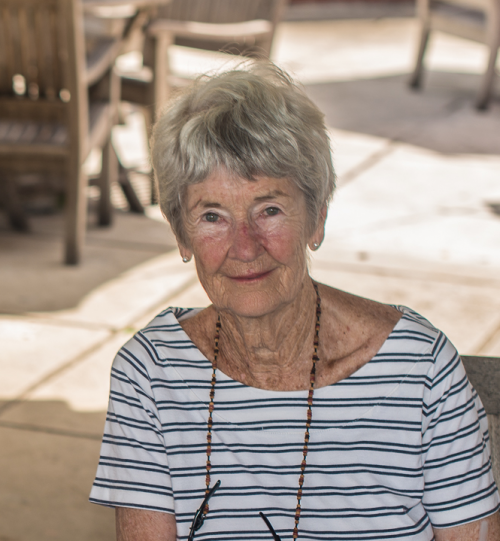 Margaret Lloyd, Chemistry 1952 -  Bermuda
I was born and grew up in Bermuda and left Oxford in 1955 with what would have been a 3rd but without staying the fourth year to get the class. My mother offered me either the extra year (my Bermuda scholarship having finished) or a trip with her to visit her brother and sister in Africa.  I chose the trip and met my husband on the ship going to Africa.  I did various jobs in Nairobi before and after we married in 1957, barely using the chemistry, then we moved up country and the job was even less science related.  For the next few years we moved around – Kenya, London briefly, Seychelles, Fiji, Hong Kong and back to Bermuda.  By the time we got to Bermuda I had long since forgotten the chemistry and took an accounting course.  Then in 1981 we went to the Cayman Islands where my husband was governor and there was no chance of my working.
So it wasn't until he retired in 1986 and we returned to Bermuda that I did anything to boast about.  Almost immediately I got involved in a project with the Bermuda National Trust whereby we did a survey of all the buildings in Bermuda which appeared both on an 1898 map and on the modern maps (some 4,000 sites), and this grew into a series of parish by parish books about Bermuda's Architectural Heritage.  We have now published eight out of the expected ten volumes and are working on the last two.  I haven't written them but have been involved in every other aspect, primarily as motivator/coordinator/whatever you like to call it.  I've loved doing it and think they are a worthwhile series, but can't honestly say that I would have done it any less well if I hadn't had an Oxford degree!  There's a set in the LMH library.
Sara Walker – Modern Languages 1960  - Brazil
"The past is a foreign country.  They do things differently there."  L.P.Hartley "The Go-Between" [1953]
Fifty-five years after graduation, memories of LMH are slightly fragmentary.  It was a women's college. The closest friends made in those days are still friends today. Sadly, one has died, but the rest of us are in regular [if slightly sporadic] contact.  I was sent out to tutorials with some of the great and good, including Robert Shackleton at BNC and the colourful Enid Starkie at Somerville. The LMH library had, and presumably still has, all the volumes of an original 18th century Encylcopédie. It was slightly decrepit in those days- here's hoping the crumbling pages have now been restored. 
There was frustration, though, that in Modern Languages most of the work was in English, about  French and Spanish. Spanish, for those doing two languages, was the golden Age of Spain.  Mild frustration over not being able to study Latin America led me, indirectly, to do an MA in Latin American Studies at London University in 1966. And that, when a job as a UN volunteer in Peru fell through, led me to  accept a two-year British Council contract in Brazil
Since 1967, I have been teaching English in Brazil- training young diplomats at the Brazilian Foreign Ministry, as well as teaching and teacher training in a variety of contexts.  Why? It's hard to explain the attractions of the huge, diverse, warm country. But I'm here for life.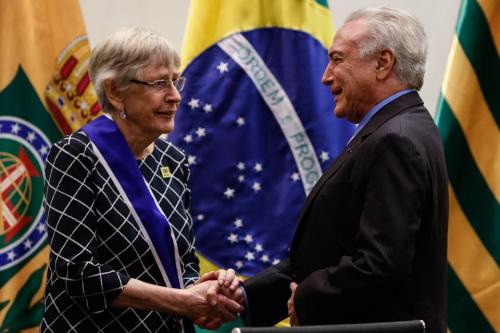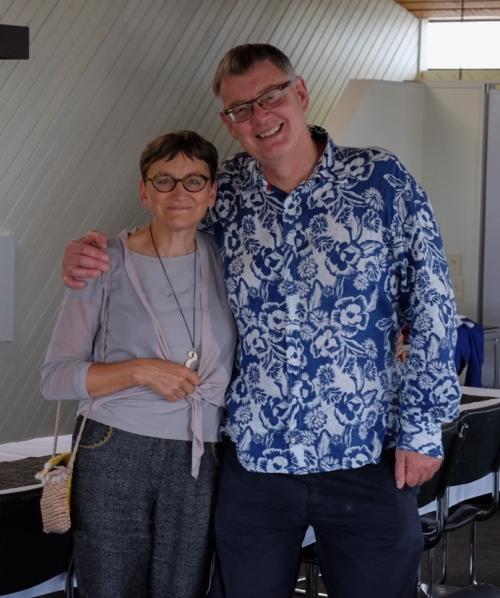 Pip Oldham – Jurisprudence 1976 – New Zealand
Quentin Hay and I live within sight of one of the main campus of one of Wellington's two universities, Victoria University of Wellington. We love the proximity and the lively programme of alumni events for which we are both eligible as former students. I studied law at LMH, met Quentin while I was doing my articles at Clifford Chance in London and came to New Zealand with him when he returned here in 1982.
Quentin studied law at Victoria, travelled abroad for what New Zealanders call OE – "overseas experience" - and landed in London where he stayed as long as his visa would allow.  Quentin hankered to do postgraduate study. Thanks to the Ann Kennedy's generous spirit we returned to LMH in 1991 with our one-year old son in tow and spent a happy year experiencing Oxford as a family and LMH as the co-educational college it became in 1979, the year I graduated.  Both of us were first in family to study at university.  Studying at LMH, and being part of its community, was a wonderful experience. 
We returned to Wellington with our second child, born in England soon after Quentin's graduation, and had two more children. We've been consumed by family life and our careers ever since.  I work as an oral historian recording oral histories mainly for archiving and research across a range of subject areas and people. Quentin has been a solicitor in private practice and a barrister on his own account and is now working in the Pacific and Development Division of the Ministry of Foreign Affairs and Trade.  We have great memories of, and affection for, LMH, enjoy the Brown Book each year, and encourage any alumni visiting Wellington to contact us. 
Shinsuke Nakayama – DPhil Pharmacology – 1991
As I studied the application of NMR in smooth muscle in Japan, I was dawn to the magnet of Oxford, the most condensed place of superconducting magnet. From 1991, I studied smooth muscle Ca channel as a theme of postgraduate degree, under the supervision of Prof Alison Brading (LMH, Department of Pharmacology).
On the first day, I was a bit embarrassed. (Actually, pointing at me by her stick)
Alison told me several short sentences, meaning that she was going to teach me how English husbands should behave. At that time, my wife Takako , 7 months-pregnant, had been living with me in a semi-detached house near Abingdon. What I learned here was to go home early in the evening, and do housekeeping. Actually, I found gardening was fun! Since we lived outside of Oxford, my memories of LMH are of parties and dinners with my wife. I found the communication with the JR Hospital was more difficult than that of lab work – but we were relieved by the safe birth of our first daughter.
In summer of the same year, the department of Pharmacology, near LMH across University Park, moved to a new building on Mansfield Road. It took more than a month, and I was told to stay at home until it finished. So, while I looked after family, I wrote a computer program to regulate my electrophysiologic experimental system. Fortunately, I was able to get sufficient data using the program, and was able to write my theses. Professor Brading expressed her hope that I would stay in Oxford for further research, but I returned to Japan – where gardening is still my hobby!
Aarne Rissanen, Economics and Management 2011 - Finland
During my three years at LMH, I was quite involved with the Oxford Dancesport club and the Oxford Scandinavian society, so quite a bit of my time was spent outside the college. I also did manage to spend some time at the college too, and I did enjoy the formals, bops and other JCR events. Even though I do not consider myself as a devoted football fan, I also enjoyed watching the 2014 World Cup at the JCR, especially as it coincided with the ending of my finals.

I lived all three years in college, and managed to cover Deneke West, Pipe Partridge, Sutherland and Katie Lee during my time there. I got several good friends from the people living on my floor at different times, and even when living elsewhere I try to keep in touch with them as well as everyone's busy schedules allow. I have particularly good memories of the kitchen at the bottom floor of the Sutherland (which was sometimes called the "Fish Bowl", referring to its large windows and central location) which ended up being a focal point for planned and unplanned meetups, especially during the time when everyone was preparing for their exams.

After finishing my BA, I went on to a masters in economics at Univ. During the summer after the first year I did an internship at a Finnish economics research institute (VATT), and then I worked there for a year after my graduation. Currently I am working as an economist (official title says senior specialist, but that's what they call pretty much everyone here) at the Finnish Ministry of Finance. My current unit is a fairly general all-purpose economist team, and personally I have been working with topics related to the labour market, social security and health care with different branches of the government. The British Universal Credit model also comes up from time to time in this context, and the few years that I lived in the UK naturally help with understanding the system. In August I will be moving to a different unit in the Ministry, where I will be dealing with municipal financing and an upcoming regional government reform.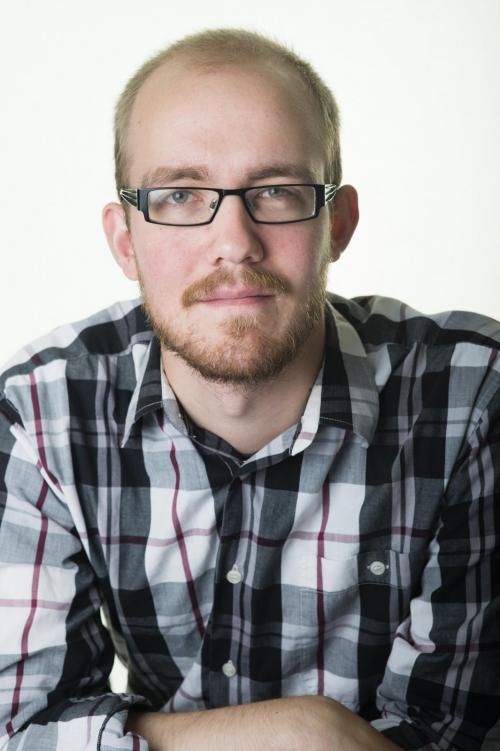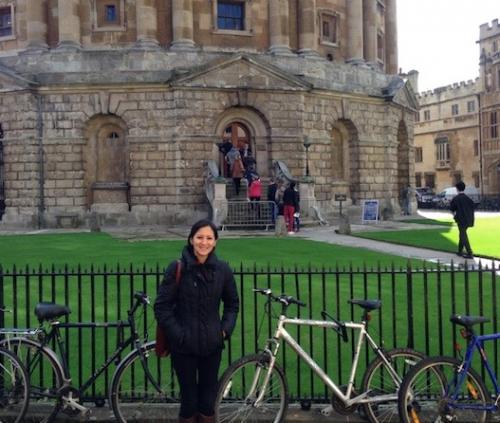 Maria del Pilar Pinto De La Sota Diaz - Public Policy in Latin America 2013 – Peru
I am a Peruvian economist and studied the MSc Public Policy in Latin America at the Latin American Centre (2013/2014). I have no other than great memories of my life at Oxford and LMH. I really enjoyed the academic and cultural atmosphere of the city. As student, I found a warm environment to study and develop my research at LMH. I remember the beautiful library, gardens and, specially, the people who gave me the support I needed at all times. I did not feel like a foreigner at LMH.
My interests have been focused on the implementation of projects aimed at improving living conditions among the poor in Peru in different areas: income generating activities, microfinance and environment. After living Oxford, I have devoted my work to inequality, poverty dynamics, social development, and their relation to public policies. I have gained experience in both the public and development sector.