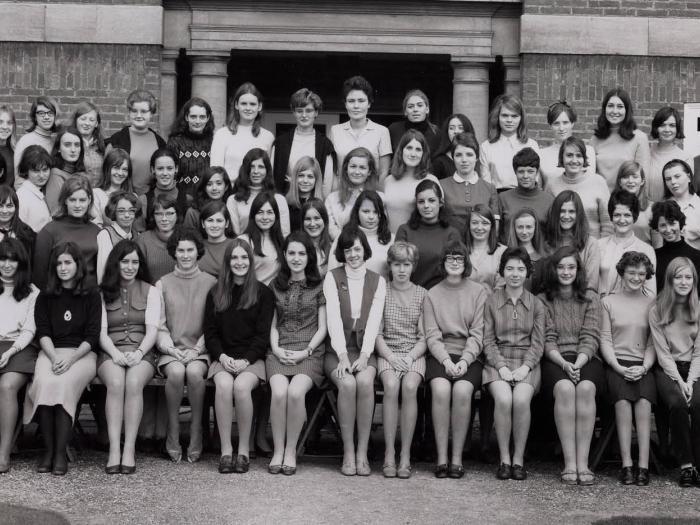 On 23rd June 2018 we celebrated the 50th Anniversary of the matriculation of your year group at LMH. Thank you to those of you who were able to join us for the Reunion Tea in College. We hope you enjoyed this very special occasion.
If you were not able to join us for the Reunion Tea, there are a number of ways that you can get involved in the Anniversary celebrations.
View Photos from the Anniversary Tea and Gaudy Dinner
A number of photos have been added to the LMH flickr page, and more will continue to be added in the week or two after the event. You can view the photos by following the link below.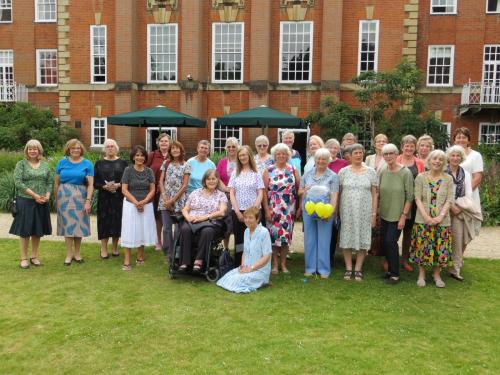 Support the 1968 Anniversary Appeal
Alumni support helps to shape LMH - with gifts for the Foundation Year, the Library, and new buildings, you enable us to invest more in our students. Following the lead of fourteen other year groups, we would like to invite you to make an impact on the next generation by making a gift in support of the 1968 Anniversary Appeal, fifty years on from your own matriculation.
All donations given by members of 1968 made between 01 August 2017 and 31 July 2018 will count towards the appeal target of £10,000, and your gift can support any area of the LMH Annual Fund. If the target is reached we would be delighted to place a plaque on the donor colonnade, as we have done for all previous anniversary year groups. To date, 355 individuals have made a gift to their Anniversary Appeal, raising £215,000 for the Annual Fund.
For more information on the LMH Annual Fund, please read our brochure.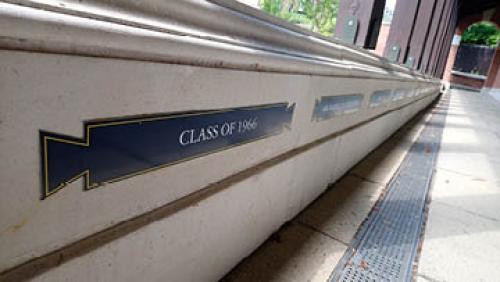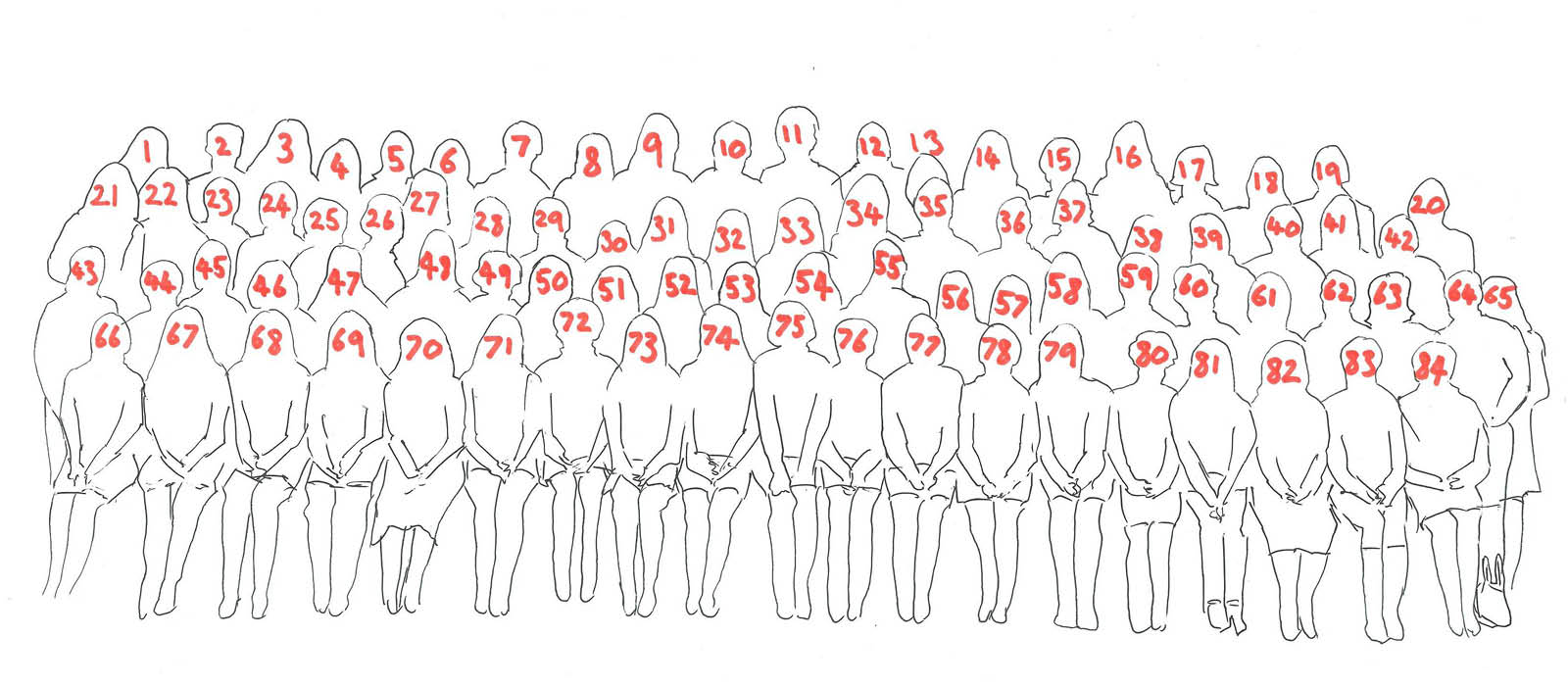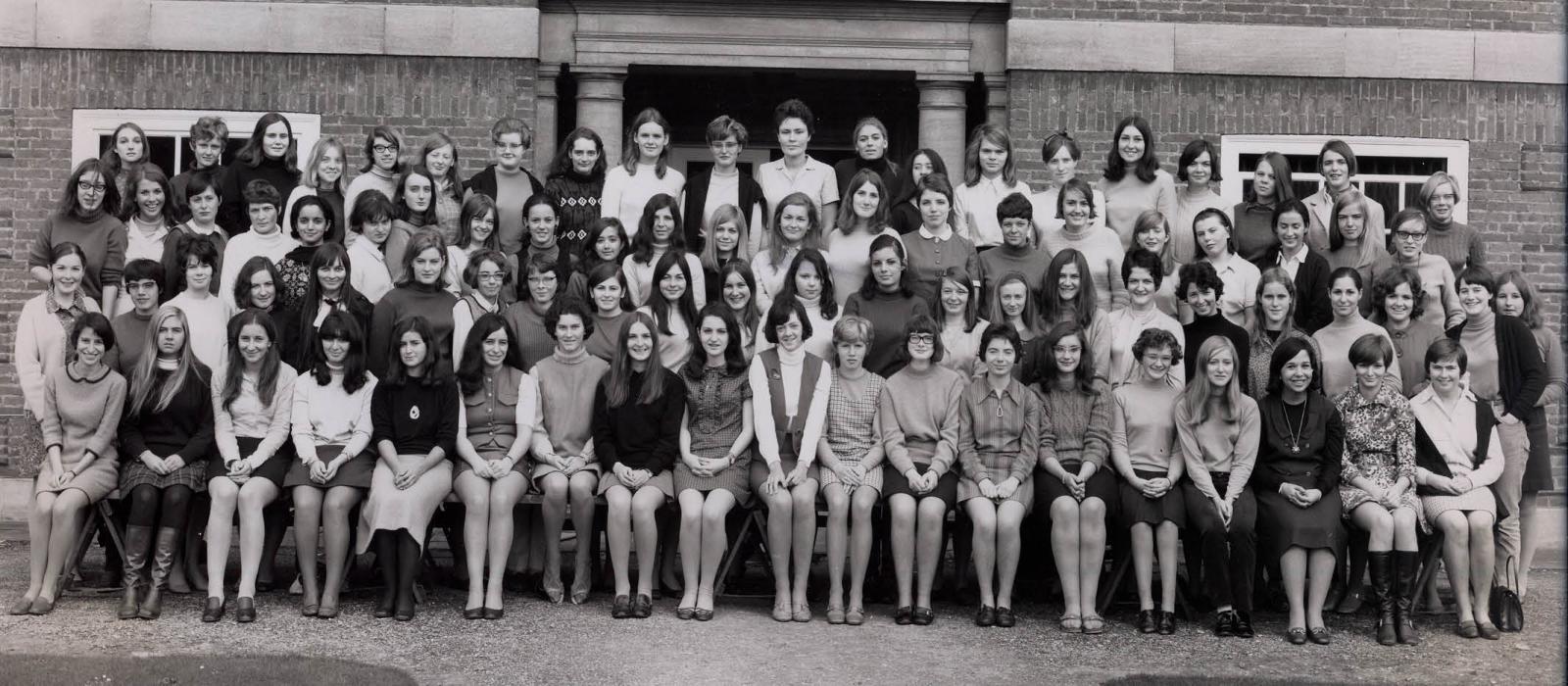 Revisit your Matriculation Photo
Before the Reunion, we asked you to help us identify people in the 1968 matriculation photo. Thanks to the information you sent in, we have now been able to identify most of the people in the photograph! you can check the caption below.
Please email the Development Office if you recognise any of the last remaining unidentified people in the photo. The College Archivist would be very pleased to know!
You can email us to receive a larger version of the photo electronically.
Back Row
1 Lindy Barbour (Brill), 2 Unknown, 3 Sarah Medlam, 4 Julia Herlihy (Moore), 5 Unknown, 6 Linda Scott (Matley), 7 Christine Shaw, 8 Lindsey Davis, 9 Rosamund Campbell, 10 Aynsley Shilston, 11 Elizabeth Moberly, 12 Caroline Van Den Bosch, 13 Susan Kirkman (Swingler), 14 Vivienne Allen (Pozo), 15 Jean Cooper, 16 Unknown, 17 Unknown, 18 Anne Deighton (Phillips), 19 Anne Conybeare (Roberts), 20 Unknown
Third Row 
21 Mariel Maccormac (Udokang), 22 Amanda Owen, 23 Cathy Fry, 24 Irene Statham, 25 Sultana Rashid (Al-Qu'aiti), 26 Zuzana Slobodova (Slobodova-Nepil), 27 Juliet Wheldon, 28 Paula Griffiths, 29 Irene Hogg (Hogg Barrett), 30 Sarita Perez (Ormrod), 31 Auriol Hyde Parker (Griffith-Jones), 32 Carol Clarke (Christodoulou), 33 Unknown, 34 Hester Seddon, 35 Pauline Wilson (Acheson), 36 Elizabeth Sarson (Gibson), 37 Marion Lamacraft (Forrester), 38 Jennifer Bainbridge (Fortescue), 39 Marie Riffard (Nokes), 40 Philippa King (Herbert), 41 Margaret Weston, 42 Unknown
Second Row
43 Unknown, 44 Judith Morton (Cook), 45 Elizabeth Johnson (Rothwell), 46 Unknown, 47 Unknown, 48 Sarah Stewart-Brown, 49 Jennifer Street (Fisken), 50 Elizabeth Harland, 51 Felicity Payne (McLelland), 52 Cerys White (Atkins), 53 Katherine Nairne, 54 Christina Baron, 55 Caroline Sellar (Manzo), 56 Doris Johnson (Tyldesley), 57 Sheila Chambers (Grundy), 58 Sarah Clement (Freeman), 59 Daryl Ogden (Thomson), 60 Kirstie Scott (de Rivaz), 61 Katrine Dalitz (Whitaker), 62 Jane Mishcon (Landau), 63 Lynda Rees (Kyle), 64 Michelle Whitworth, 65 Jane Roskill (Roberts)
Front Row
66 Susan Leviton (Goodman), 67 Robyn Swett (Sisman), 68 Unknown, 69 Gladys Corrie (Skinner), 70 Jane Bell, 71 Margaret Sadler, 72 Heather Herrod-Taylor (Lister), 73 Unknown, 74 Sonia Proudman (Cartwright), 75 Annabel Webber (Saunders), 76 Beverly Dunlop (Makepeace), 77 Unknown, 78 Ann Packer (Newman), 79 Helen Fechan (Rowett), 80 Unknown, 81 Penelope Hunter (Joyce), 82 Princess Basma bint Talal, 83 Barbara Campbell, 84 Sue Robertson